CGN Esports

CGN Esports Europe Rank #24 elllement Dragan Milanović azury Luca Sammer Vince Vincent Kranz trial BennY Benjamin Domgörgen Shazeon Rene Cappel starki Krzysztof Lewandrowski , an esports organization based in Germany, has signed the Lunaris
Lunaris Inactive SEIDER Mathias Seider bishop Valentin Canepa amp Anton Schönberg roster in full.
The team is led by team captain and IGL Valentin " bishop " Canepa. He is joined by Anton " amp " Schönber, Mathias " SEIDER " Seider, Claes " MALFOy " Søgaard, and Tristan " Dawn " Bornet
CGN is most well-known for its prevalence in the Smash scene, where it has signed multiple top European players. This is the first time the organization has signed a competitive FPS team — doing so under the guidance of Sebastian "Sebe+" Kruft, a former CS:GO pro.
In Valorant, the organization is known for organizing the European Valorant Contenders Cup. That tournament, held in early October, was won by FunPlus PhoeniX. The team said he tournament did not have much influence on their decision to sign the roster.
"We organized the Valorant Contenders Cup for Razer and Intel, but it wasn't our tournament per say," said Sebe+. "We did of course pay attention to the performance of certain players to complete the roster, but the cup was not crucial for our decision. The focus of the cup was to give something to the community and to get to know it better."
While Lunaris competed in that tournament, they did not do so with the current roster. The only two players from that team to eventually make it onto CGN were bishop and amp. Lunaris was eliminated in the round of 64 in that tournament.
This current lineup has played together since late October and made it to the A/B playoffs of First Strike: Europe. The team has earned a number of solid finishes within the European Tier 2 scene.
The team is making its debut under the new banner in the LVP Rising Series.
The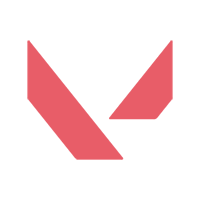 Inactive roster is: