Day five of NA Challengers Stage 1 concluded with the elimination of two more teams in the ongoing battle for tickets to Masters: Reykjavik. XSET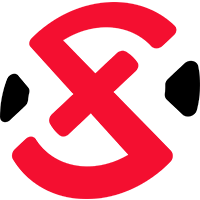 XSET North America Rank #5 Cryocells Matthew Panganiban dephh Rory Jackson zekken Zachary Patrone AYRIN Jordan He BcJ Brendan Jensen knocked out Luminosity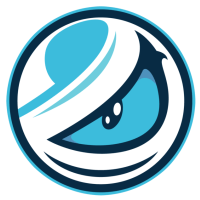 Luminosity Inactive moose Kaleb Jayne mada Adam Pampuch dazzLe Will Loafman bdog Brandon Sanders TiGG Tanner Spanu in a swift two-map series, and Cloud9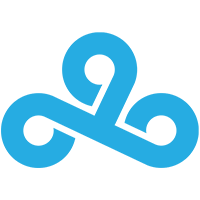 Cloud9 North America Rank #4 curry Rahul Nemani Xeppaa Erick Bach leaf Nathan Orf mitch Mitch Semago vanity Anthony Malaspina triumphed over Version1

Version1 North America Rank #11 zander Alexander Dituri Zellsis Jordan Montemurro penny Erik Penny effys Loic Sauvageau wippie Maxim Shepelev to lengthen their tournament run.
Today's opening match in the lower round featured XSET and Luminosity, two teams that found themselves in the lower bracket after facing off against North American powerhouses OpTic Gaming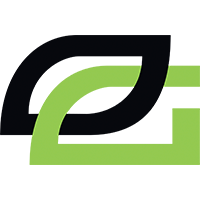 OpTic Gaming North America Rank # crashies Austin Roberts FNS Pujan Mehta Victor Victor Wong Marved Jimmy Nguyen yay Jaccob Whiteaker and The Guard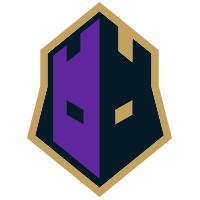 The Guard North America Rank # JonahP Jonah Pulice Sayaplayer Ha Jeong-woo (하정우) trent Trent Cairns neT Michael Bernet valyn Jacob Batio . Group A's third and fourth seeds had faced off against each other multiple times in the past, with the former winning the last four bouts, most recently taking a 2-0 victory in the group stage.
Breeze was the first destination for the two teams, courtesy of XSET. The team had won seven out of eight matches played on the map during Challengers Stage 1, only losing once to Cloud9. This match was no different, mainly due to the numerous multikills courtesy of Matthew "Cryocells" Panganiban and Zachary "zekken" Patrone. The space created by the two superstars in the early stages of several rounds allowed XSET to seize control of the first map with ease.
The first map started off with Luminosity taking their only pistol of the series via a B site hit. After taking the following eco round, Luminosity's situation was looking satisfactory due to the economical damage they managed to cause when attempting to convert the bonus round. Despite their early success, XSET answered back by winning the next five rounds regardless of the timeout called by their opponents. Luminosity was only able to win two more rounds in the half after XSET built up an economy and allowed Cryocells to create numbers advantages with his operator, leaving the score at 8-4 favoring XSET.
From there, circumstances spiraled downwards for Luminosity after XSET won the pistol, eco, and bonus rounds. After XSET forced a matchpoint thanks to the opening picks provided by Cryocells, Luminosity was forced to rely on firefights to win rounds due to their battered economy. They were only able to win one, however, before an ace from zekken closed out the map 13-5 in favor of XSET.
zekken finishes map 1 in style for XSET.
Hoping to gain an advantage in their map pick, Luminosity shifted to a more disciplined playstyle. After XSET won the pistol, Luminosity answered by winning the anti-eco thanks to the space created by Kaleb "moose" Jayne. XSET tried to answer back with rounds of their own, but only managed to win one out of the next four after Luminosity ran the clock for a last-second plant.
Looking to prevent their opponents from gaining momentum, XSET called a timeout, resulting in them taking two crucial rounds and coaxing a timeout from Luminosity. Despite this, XSET took three more rounds thanks to an outstanding performance from Cryocells that included a four-piece and an ace. Luminosity managed to win one more round, closing out the half at 7-5 in their opponents' favor.
Just another day in the office for XSET's newest pickup.
Now on the attacking side, XSET relied on the duo of Cryocells and zekken as well as the space created by lurks from in-game leader Rory "dephh" Jackson to win four straight rounds before Luminosity called a timeout. With their backs against the wall and an unstable economy, Luminosity failed to take anymore rounds, allowing XSET to yet again close out the map in 13-5 fashion and win the series.
The dominance shown by XSET throughout the series was greatly contributed to by both Cryocells and zekken, both amassing an overall ACS of over 300 and holding nearly twice the amount of kills of their teammates individually. "They didn't have a chance to have a big map pool," said Jordan "AYRIN" He in a post-match interview on the main stream. "I think it really showed in the series here." Luminosity's recent roster changes seemed to have a vast impact in the difference of experience between the two teams, according to the controller player. After a confident showing to avoid the end of their lower bracket run, XSET's next opponents are Cloud9, whom they will face tomorrow.
The two teams competing in the second match were not expected to have been knocked down to the lower bracket so early. Both Cloud9 and Version1 emerged from the group stage without losing a single match and securing the first seed of their respective groups. Despite their early success, both teams were knocked down to the lower bracket after Version1 suffered an upset at the hands of Luminosity and Cloud9 were unable to best OpTic.
Cloud9's map pick of Breeze seemed to favor them heavily, but Version1 took them by surprise during the early stages of the first half, winning six straight rounds before Cloud9 called a timeout. Looking to deny their opponents any more rounds, Cloud9 played in a coordinated fashion, slowly building up momentum. By the end of the first half, the score sat at a balanced 6-6 thanks to a round-winning lurk by Anthony "vanity" Malaspina.
Looking to win their map pick, Cloud9 made efforts to win rounds and build up momentum, winning three straight rounds thanks to clutches from Son "xeta" Seon-ho (손선호).
Who needs shock darts? Not xeta.
Despite the rounds saved by the Korean initiator, Cloud9 were unable to hold onto their momentum as Version1 snatched four rounds from their grasp, forcing a timeout. Cloud9 were unable to take advantage, only winning one more round before Version1 took their map pick of Breeze with a final scoreline of 13-10.
One map away from elimination, Cloud9 exploded onto Version1's map pick of Ascent by claiming a pivotal pistol and eco round, keeping the first half close thanks to the deadly operator of Nathan "leaf" Orf. After claiming five key rounds in the first half, the tides shifted in Cloud9's favor as lurks from vanity and Mitch "mitch" Semago gained much-needed space for the pressured team. Opening kills and site holds from Alexander "zander" Dituri and Jordan "Zellsis" Montemurro weren't enough to prevent their opponents from taking important rounds, as Cloud9 answered back with a 13-10 of their own.
The deciding map of the series was Fracture, a map Version1 had found success on during Challengers 1, only losing on it to Luminosity in overtime. Cloud9 had only played the map once during the group stage and main event, confidently beating OpTic in their previous matchup.
Despite their inexperience, Cloud9's utility usage allowed them to start off strong in the second half, four rounds off the bat and barely losing the fifth to zander's 1v4 clutch. The two teams then traded rounds for the remainder of the half, leaving the scoreline at 7-5 favoring Cloud9 after a stall to win the final round by Zellsis.
Cloud9's retakes on the defending side allowed them to increase their round lead by four, putting Version1 in an extremely uncomfortable position. Excellent utility from xeta stalled site executes and set up successful retakes, allowing Cloud9 to reach match point with a five-round lead. An insightful flank from vanity paired with four kills from leaf won the final round and kept Cloud9's chance at attending Reykjavik alive.
The most suspenseful end to a series.
Cloud9's victory was a hard-fought battle with many unexpected twists and turns. Of the six pistol rounds, the team took five, allowing them to gain major rounds and build up momentum. The results surprised mitch, stating "I feel like we just came out on top of the chaos, both teams are pretty bad at pistol rounds statistically" when asked about his opinion regarding early rounds. The consistent rounds from Cloud9 were a key part in securing the win against Version1.
Looking Ahead
Four more teams will clash on Friday as the main event nears its conclusion. The victor of the upper final will win safe passage to the grand final as well as a guaranteed spot at Reykjavik, and the winner of lower round three will face the loser of the previous match for the final North American spot at Masters.
OpTic will look to bring a stop to The Guard's dominance and guarantee representation on the international stage, while XSET will attempt to upset Cloud9 and keep their lower bracket run alive.