The players of Avant
Avant Oceania Rank # m4jor Bernard Chau Exxy Eric Do Lakers Joshua Puopolo have announced the disbandment of the team over Twitter.
Hey guys unfortunately Avant didnt work out and the team will be splitting.
I will be LFT, i can play dualist and for the right team i can fill. Rt's apreciated 🙂
The organization's Valorant roster has been without a proper fifth since the beginning of December, following the departure of Byron " Spesh " Rowlinson during First Strike: Oceania, with the player citing personal commitments.
Avant entered the Valorant scene in late August after signing the roster of Control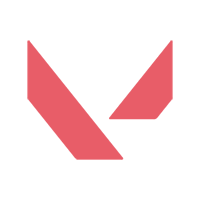 Control Inactive m4jor Bernard Chau Exxy Eric Do Lakers Joshua Puopolo Spesh Byron Rowlinson WAT Lewis Watson , who reached the semifinals of the ORDER Oceanic Open after eliminating the initial Dire Wolves
Dire Wolves Inactive roster.
Under the OPL organization, the squad fell short of reaching playoffs of the first Rise of Valour and the Chiefs Men Expert Invitational, but achieved a successful run to the main event of First Strike: Oceania, before being eliminated by Legacy Esports
Legacy Esports Oceania Rank # deoxiDE Dale Carta pan1K Tyson Missak ferg Fergus Stephenson zenk0k0 Aaron Cox gazR Gareth Lynn in their opening match.
Avant are the second team to disband on the eve of the new year. EXO Clan
EXO Clan Inactive Crunchy Ethan Laker dizzyLife Kyran Crombie iyen Iyengaran Raju pl1xx Chris Li Bob Bob Tran 's roster also parted ways at the turn of the new year, with multiple players from the roster seeking moves abroad to compete in the Valorant Champions Tour.
Avant
Avant Oceania Rank # m4jor Bernard Chau Exxy Eric Do Lakers Joshua Puopolo were: