FaZe Clan
FaZe Clan North America Rank #12 corey Corey Nigra ZachaREEE Zachary Lombardo Marved Johnny Nguyen have entered Valorant by signing jasonR and corey . Faze are one of North America's largest esports organisations, fielding rosters in games such as Call of Duty, CS:GO and PLAYERUNKNOWN'S BATTLEGROUNDS.
Hey @PlayVALORANT. We're here.

INTRODUCING FAZE CLAN'S FIRST VALORANT RECRUIT:

Welcome, FaZe JasonR!@JasonRuchelski | https://t.co/Qa5rKivlYU | #FaZeUp pic.twitter.com/gvXGSSdgyD

— FaZe Clan (@FaZeClan) June 25, 2020
jasonR has previous experience as a CS:GO professional but is perhaps best known for his streaming career, amassing nearly 750,000 followers during his time on Twitch. The move marks his return to professional play since stepping down from OpTic Gaming's CS:GO roster in 2017 and subsequently retiring.
Did you really think that was our only @PlayVALORANT announcement of the day?

INTRODUCING FAZE CLAN'S NEWEST VALORANT PRO:

FaZe Corey - @Corey_OW

Presented by @NissanUSA | #FaZeUp pic.twitter.com/4IPhjdpGMx

— FaZe Clan (@FaZeClan) June 25, 2020
corey announced he was switching over to Valorant from Overwatch in early May. He is best known for his star DPS play during his time with the Overwatch League's Washington Justice. His accomplishments in Overwatch also include a 2019 World Cup title with Team USA. corey placed 5th-8th with Team dizzy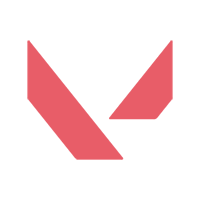 Team dizzy Inactive dizzy sinatraa Jay Won SicK Hunter Mims corey Corey Nigra Marved Johnny Nguyen in the Twitch Rivals: VALORANT Launch Showdown.