The players of Renegades
Renegades Inactive have been allowed to seek new opportunities outside of the organization, according to a report by Max "purest" Katz of Dot Esports.
Renegades came into 2021 looking to find success in the VCT, but were unable to follow through. Multiple runs in qualifiers resulted in the Detroit-based organization barely missing out of main events, often being defeated by other established North American rosters.
After trying their hand at the VCT, the team took part in the Nerd Street Gamers Summer Championship along with many other known North American organizations. The team played through many NSG open qualifiers, racking up series wins and prize money thanks to their many fruitful victories.
Despite their success in the Tier 2 scene, Renegades were yet again unable to advance as far as they'd hoped for in the VCT 2022. The team made lower bracket runs in both North America Stage 1: Challengers open qualifiers, falling short to Gen.G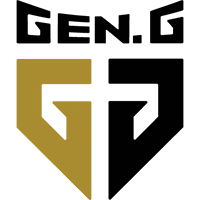 Gen.G Korea Rank #4 t3xture Kim Na-ra (김나라) Meteor Kim Tae-O (김태오) and Akrew
Akrew Inactive gucc107 Andrew Gutnichenko Neon Austin Hedge Paincakes Jake Hass jovahnii Jovanni Miramontes ZachaREEE Zachary Lombardo .
Looking ahead, the players of the organization are unsure of their future, citing "lots of uncertainties within the org." The team has been allowed to explore their options individually, but the possibility of a reunion is still on the table.
As such, the Renegades
Renegades Inactive players and staff rumored to be seeking new opportunities are: