EXO Clan
EXO Clan Inactive Crunchy Ethan Laker dizzyLife Kyran Crombie iyen Iyengaran Raju pl1xx Christopher Li Bob Bob Tran have long secured their spot as the #1 team in Oceania, but it initially seemed like that throne was ripe for the taking.
Just one month prior, ORDER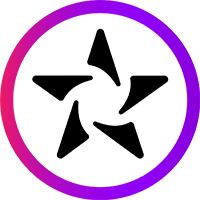 ORDER Inactive WRONSKI Michael Wronski rDeeW Riley Wilkinson Texta Matthew O'Rourke disk0 Cameron Mac Maple Elvin Sun secured a grand finals set against EXO in the Chiefs Men Expert Invitational. The best-of-five went the full length and despite EXO Clan's one-map advantage coming from the upper bracket, ORDER swept them out from under the rug, taking the final 3-2 and securing their first tournament run with their new organization.
Edging out EXO in one final wasn't enough to secure ORDER the top seat in the region though, which made First Strike: Oceania even more important for both squads. No matter what, the team that won the main event would be deemed the best in the region.
Going into the swiss stage, EXO Clan's performance initially didn't seem up to par of past events, squeezing past their first three best-of-three's 13-11 against Gravitas, 95x, and the new Dire Wolves. But, with a dominant win over Waterbottle and a FFW to Kanga, EXO exited the swiss stage as first seed and a 5-0 record.
The group stage was the first real challenge for the teams, with only eight teams proceeding to the main event. EXO Clan swept through their group, winning both of their matches against Nebula and Mindfreak in confident sweeps, with neither opponent netting double-digits against EXO on any map.
Now in First Strike: Oceania, EXO Clan had their eyes focused on the grand finals. Standing between them were Wildcard Gaming and Legacy Esports, both formidable rising teams in the Oceanic region. And, similar to the group stage, neither team could take double digits off EXO on any map, with Ethan " Crunchy " Laker's squad reaching the grand finals without a single map loss.
Now the real challenge began for EXO Clan, with the squad taking on ORDER.
"Just gonna say guys, we were up til 3 a.m. watching VODs yesterday," Iyengaran " iyen " Raju mentioned in the post-match press conference, where he and his team joked for much of the time. "And then we watched some today as well at like 3 in the fuckin' morning," Crunchy added. "I slept for like, an hour and a half," Bob " Bob " Tran said.
The series kicked off on ORDER's map pick of Haven, easily one of the strongest maps in ORDER's map pool. Kyran " dizzyLife " Crombie's squad seemed to turn that notion on its head, easily securing a solid 8-4 first half, despite ORDER often putting EXO in the post-plant situation.
ORDER were unable to mount a comeback following a pistol round loss in the second half, with EXO sweeping Haven 13-5. Having not only lost their map pick and with the last round featuring a failed last-second defuse, ORDER were already in a rut, but not one deep enough not to climb out of.
Ascent was a chance to tie the series up for ORDER, but with the map being EXO's map pick, it was an uphill battle. EXO's momentum carried through, taking the first half 9-4 and seemingly throwing the map in the bag for the team. ORDER wouldn't go down without a fight, but even after five round wins, ORDER couldn't take control of the game, with EXO shutting down the second map 13-8.
"We weren't hyped [for the series] at all," Crunchy said. "We were kinda hyped for that in [Ascent], but I think for [Bind], we were just kinda chilling [because] we knew Bind was our best map."
With a 20-1 win/loss history in Bind, the map was an incredibly risky pick for ORDER, but one that might be able to catch EXO off-guard. ORDER's plan seemed to initially bear fruit, taking the first three rounds off EXO, but a counter-read allowed EXO to swing back, edging out a 7-5 lead in the first half.
The second half went back and forth, with Chris " pl1xx " Li and Bob being crucial members to secure Bind 13-9 and the series 3-0 for EXO.
To the team, the result didn't seem unexpected. In the team's post-match stream, multiple members mentioned a 3-0 blowout being an expected result for the series, mentioning also ORDER's seemingly inconsistent performance earlier in the event.
With the top roster seeking competition outside of the region, the win has solidified utter regional dominance as the norm for EXO Clan going forward, especially having lost not a single map in the entirety of First Strike: Oceania. But whether the team will have the chance to compete abroad is still in the air.
"[Us moving to North America] is not confirmed yet, we're working on that," Crunchy said after the match. "With any luck, we will be, but we'll see. Our changes have increased dramatically with this fat dub."