VRL Turkey: Birlik's GSL closed qualifier is now over and several top Turkish teams are now confirmed in the regional league.
The Turkish VRL qualifier was made up of three stages. Two open qualifiers led into a four-group GSL qualifier that pitted 12 qualified teams—eight from the first qualifier, four from the second—against four invited teams from the VCT Turkey Stage 1: Challengers 2 closed qualifier. These four were FUT Esports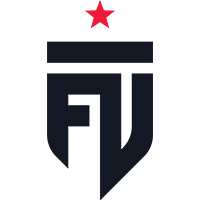 FUT Esports Europe Rank #7 MrFaliN Furkan Yeğen Muj Serhat Yüksel MOJJ Buğra Kiraz qRaxs Doğukan Balaban qw1 Konuralp Şahin , Fire Flux Esports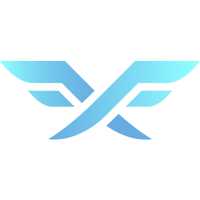 Fire Flux Esports Europe Rank #19 sociablEE Volkan Yonal sterben Emre Demirci , Surreal Esports
Surreal Esports Inactive Jlerst Naci Enes Yıldırım Masic Alfajer Emir Ali Beder RieNs Enes Ecirli and Galatasaray Esports
Galatasaray Esports Europe Rank #67 CombatRy Cenk Ersahin Docent Kadri Vatandaş Touven Can Eryıldız DeadInk stand-in .
The open qualifiers saw several known names within the scene put into the limelight. Galakticos
Galakticos Europe Rank #108 Masic mini Muhammed Salman SasuKe Ufuk Göktaş glovee Burak Yıldırım , Kafalar eSports
Kafalar eSports Inactive ip0TT Yiğit Karadeniz Wizard Artu Köroğlu fred Barış Özdemir mAz Duhan Ovalı HEPSEV Hasan Yağızhan Hepsev , Thunderbolts Gaming
Thunderbolts Gaming Europe Rank #47 DubzWoW Mustafa Doğan VPNCNP Kutluay Kutlu re1sxd İlyas Çalışkan lurzy0y0 Ibrahim Sandıkcı AtaKaptan Ata Tan , and Beşiktaş Esports
Beşiktaş Esports Inactive Leu Arda Kerenciler BARBAROSSA Alp Kaan Karlıdağ MerSa Mert Saatcı Baransel Baransel Nasırcan hybrid Emir Erol Bard0lf Emir Çinkılıç were drafted in from the first qualifier. Team Aurora
Team Aurora Inactive Patrui Göktuğ Uyan shapaz İlyas Murat Altay KSW Baran Ünal , Zero Zone
Zero Zone Inactive ThePrimerio Doğukan Meriç Karduz Nirenu YANKAS , and Fenerbahçe Esports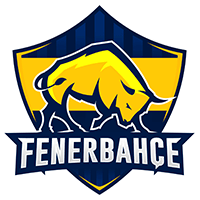 Fenerbahçe Esports Europe Rank #27 jonx SoyeR Burak Soyer Theia Yusuf Kahraman joined in from the second open qualifier.
In the closed qualifier, every group contained one invited team, two from the first qualifier and one team from the second qualifier. Out of the four invited squads, only Fire Flux Esports and Galatasaray Esports managed to reach the VRL without dropping a match.
In Group A, both Fenerbahçe and Futbolist won their opening matches. In the winner's match between these two, Fenerbahçe managed to punch their way to qualification in a tight 2-0 win. Futbolist were relegated into the decider match. They faced Karagümrük Esports
Karagümrük Esports Inactive lolAntiz0 Çağan Demir ARGENT Berk Deniz Özdamar Yato Cem Saat RAZORCONEE Kaan Arslan , who had previously eliminated 3 Gün Yeter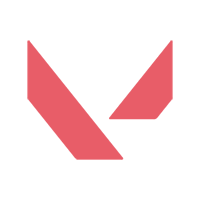 3 Gün Yeter Inactive vCan Ahmet Can Türkmen L7 Emirhan Şahintürk Ruxic Uğur Güç Padisah Onur Dönmez AthE Yağız Özel , and managed to come out on top 2-0, after two 13-6 wins on Ascent and Haven.
In Group C, Surreal Esports and Thunderbolts Gaming reached the winner's match after respective 2-0 and 2-1 victories over Regnum Carya Esports
Regnum Carya Esports Europe Rank #80 WerlasS Metin Ünal fred Barış Özdemir Patrui Göktuğ Uyan reazy Kaan Ürpek ALL3Y Kerem Çağlayan and Weda Esports
Weda Esports Inactive alcoacH Onur Alkoç xeus Doğan Gözgen DenV Furkan Deniz Gürkan VINDICARE Cem Ulucaağaç . Thunderbolts managed to prevent a reverse sweep in the qualifying match and secured a 2-1 victory over the invited Surreal Esports squad, who went on to play the decider against Weda Esports. There, Surreal Esports managed to secure their group's final spot with two 13-7 wins on Icebox and Split.
The final slots in Turkey's VRL were filled by Galakticos and Team Lixa
Team Lixa Europe Rank #139 Bia Haluk Demirci TheCady Ertuğrul Koç .
VRL Turkey: Birlik is scheduled to be played between February 14 and March 20. Its exact format has not yet been announced. The full team list is: