The VRL East: Surge open qualifier has concluded. l3wandowski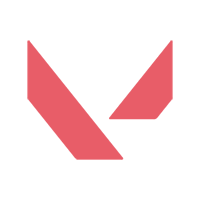 l3wandowski Inactive Freyy Krystian Konopka ALMO Albert Moscicki Hitch Martin Srp tatzuki Jovan Milovanovic pyrolll Artur Minin , Anonymo Esports
Anonymo Esports Europe Rank #72 snikk Sebastian Kamiński xuss Tselmeg Tsolmon Stix Wojciech Chamielec grubinho Grzegorz Ryczko Katu Kacper Twórz and Finest

Finest Inactive dESTRUCTIVEE Hakan Lekesizer Kicks Kimmie Laasner bonkar Malkolm Rench have reached the Regional League.
l3wandowski are a recently formed squad comprising ex- Anonymo Esports
Anonymo Esports Europe Rank #72 snikk Sebastian Kamiński xuss Tselmeg Tsolmon Stix Wojciech Chamielec grubinho Grzegorz Ryczko Katu Kacper Twórz players and several other European free agents. Despite being freshly-formed, the team upset several squads in this qualifier, including ownage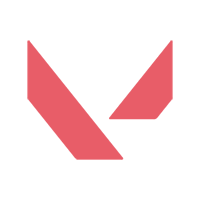 ownage Inactive Ayke Jakub Smoczyński qxv Jakub Sawicki kenobi Szymon Łabędzki jas Jasiek Nieliwodzki xiTsha Arkadiusz Nowak , Team Finest and iPon Esport
iPon Esport Inactive Kwixy Patrik Liesinger WAKUZ Bence Kondás TRuve Peter Bozsó . l3wandowski did not lose a single map on their way to qualification.
Anonymo's recently overhauled roster also found success in this qualifier, reaching the league without dropping a map. Anonymo went through lesser-known teams than l3wandowski, but had no trouble knocking down NOM Esports
NOM Esports Europe Rank #243 n0xville UndeadXP Saar Israeli Rave splinter doNinja Shay Mandil and XYZ
XYZ Inactive HulkzteN Sten Karel Lehepuu HyS Hazard Dominik Farkaš on their way to qualification.
The final slot came down to a match between iPon Esport and Team Finest, two teams that had been relegated to the lower bracket by l3wandowski. This was Team Finest's fourth lower bracket game and iPon Esport's second, fresh off a win against NOM Esports. The win ultimately went to Team Finest 2-0, who secured the final VRL East: Surge slot.
The league's regular season is scheduled to begin on February 16 and will be played until March 10.
The full VRL East: Surge team list is: