Oxygen Esports
Oxygen Esports Inactive have parted ways with their Turkish roster and signed a North American roster. The team will be known as Oxygen Academy
Oxygen Academy North America Rank # Reduxx Yassin Aboulalazm Virtyy Leandro Moreno Nurfed James McFadden Rustun Rustun Lusk Verno Andrew Maust , and consists of the core of ex-FLICKBAITERS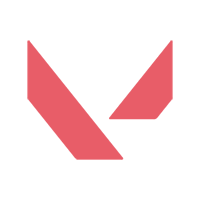 ex-FLICKBAITERS Inactive Rustun Rustun Lusk Nurfed James McFadden Reduxx Yassin Aboulalazm . The move was previously reported by VLR.gg.
Oxygen's Turkish roster joined the organization in September 2020. The signing immediately proved fruitful, reaching third in First Strike: Turkey three months later. In 2021, Oxygen maintained a top form and started the year with a top-four placement in Turkey Stage 1: Masters.
The Turkish team then exited the Stage 2: Challengers Playoffs in the semifinals just one game short of reaching Masters: Reykjavik. Oxygen then came back for the Stage 3: Challengers Playoffs and for the EMEA LCQ, but were unable to repeat their previous results. Eventually, core members left for other teams, such as Göktuğ "XiSTOU" Canciğer and Burak "glovee" Yıldırım transferring to SuperMassive Blaze
SuperMassive Blaze Europe Rank #12 XiSTOU Göktuğ Canciğer glovee Burak Yıldırım Jlerst Brave Eren Kasırga Izzy Baran Yılmaz , and Erdem "Toronto" Soğukpınar joining NOM Esports
NOM Esports Europe Rank #100 Hitch Martin Srp Freyy Krystian Konopka matti Mathias Nielsen kamo ALMO Albert Moscicki . The remaining two players—Cihan "Unity" Seferoğlu and Muhammed "m1tez" Tezcan—have now departed the organization.
Oxygen's return to North America starts with their Academy roster, whose core previously played under ex-FLICKBAITERS. The newest additions to the roster are Andrew "Verno" Maust and Leandro "Virtyy" Moreno. The former has been with ex-FLICKBAITERS since mid-December, while the latter has played with the roster on previous occasions, but began competing with ex-FLICKBAITERS consistently since January 20.
The new Oxygen Academy roster has been a constant presence in NSG tournaments, finishing two of them in second place. As a result, Oxygen Academy are fifth in the NSG Winter Championship standings, just above Knights.
Oxygen Academy
Oxygen Academy North America Rank # Reduxx Yassin Aboulalazm Virtyy Leandro Moreno Nurfed James McFadden Rustun Rustun Lusk Verno Andrew Maust are: