With the conclusion of the second wave of EMEA qualifiers today, the team list for Stage 1: EMEA Challengers is now complete.
Last week, the four invited teams were made public. Shortly after, Guild Esports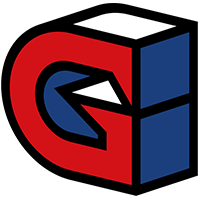 Guild Esports Europe Rank #4 koldamenta Jose Luis Aranguren Leo Leo Jannesson Yacine Yacine Laghmari , BIG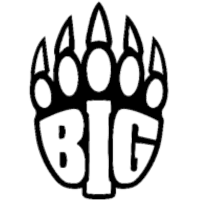 BIG Europe Rank #15 Twisten Karel Ašenbrener musashi Alessio Xhaferi luckeRRR Niels Jasiek Obnoks Nico Garczarczyk AslaN Ceyhun Aslan , SuperMassive Blaze
SuperMassive Blaze Europe Rank #22 XiSTOU Göktuğ Canciğer skylen Asil Yalçın SouhcNi Ibrahim Sağır stand-in Brave Eren Kasırga Izzy Baran Yılmaz and FunPlus Phoenix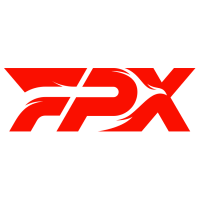 FunPlus Phoenix Europe Rank #1 SUYGETSU Dmitry Ilyushin Zyppan Pontus Eek ANGE1 Kyrylo Karasov Shao Andrey Kiprsky ardiis Ardis Svarenieks were the first to qualify for the main event. G2 Esports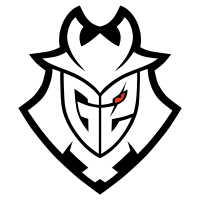 G2 Esports Europe Rank #6 hoody Aaro Peltokangas Meddo Johan Renbjörk Lundborg AvovA Auni Chahade nukkye Žygimantas Chmieliauskas , LDN UTD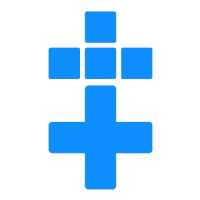 LDN UTD Inactive feqew Lukas Petrauskas Boo Ričardas Lukaševičius Destrian Tomas Linikas MOLSI Michał Łącki , BBL Esports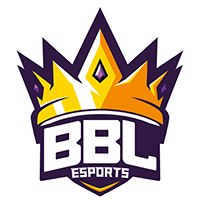 BBL Esports Europe Rank #16 Turko Mehmet Özen AsLanM4shadoW Ali Osman Balta aimDLL Hüseyin Kabişteke QutionerX Doğukan Dural , and Natus Vincere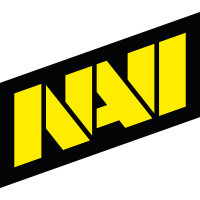 Natus Vincere Europe Rank #11 have completed the list of teams in EMEA's first event of 2022.
Europe
Just like last week, Europe has been awarded two EMEA Challengers slots. One of those was dedicated to the winner of the upper bracket and the other one to the winner of the lower bracket.
This week marked the return of Team Vitality
Team Vitality Europe Rank #12 BONECOLD Santeri Sassi nataNk Nathan Bocqueho baddyG Kamil Graniczka H1ber Joona Parviainen ceNder Jokūbas Labutis , Rebels Gaming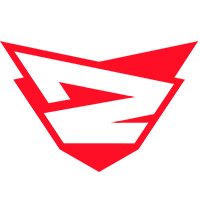 Rebels Gaming Europe Rank #17 GatsH Guillaume Kalka vo0kashu Ilya Ushakov jannyXD João Daniel , Alliance
Alliance Europe Rank #178 SEIDER Mathias Seider , and TENSTAR
TENSTAR Inactive Br0die Jack Emmott KRAY Calum Knight Polvi Niko Polvinen xms Alexandre Forté doma Domagoj Fancev . Last week, these teams placed between third and sixth, meaning they'd have a guaranteed slot in Challengers 2. The remaining teams in this week's event debuted on the 2022 VCT, with the exception of G2, who returned through the open qualifier.
Of the four invited teams, Alliance and Rebels were the only ones unable to secure a match win, losing to G2 and EXCEL

EXCEL Europe Rank #10 Moe40 Muhammad Hariff chiwawa Egor Stepanyuk paTiTek Patryk Fabrowski FoxieGG Tyler Lowton ALIVE Gilad Hakim , respectively. After relegating Vitality and TENSTAR to the lower bracket, G2 and EXCEL faced each other off in the upper bracket final, where G2 came out on top 3-1 to qualify in first
LDN UTD lost their opening game to Vitality, but kept their heads up and went on a lower bracket rampage. First, they swept Rebels and TENSTAR 2-0. In the lower bracket semifinal rematch against Vitality, LDN UTD got revenge 2-0 and made the lower bracket final against EXCEL. The final game of the closed qualifier ended in a 3-0 winner for LDN UTD, who conquered Challengers 2's second seed for EMEA Challengers.
Turkey
The eight Turkish teams present in Stage 1: Challengers 2 were all fighting for one single slot.
Invited and qualified teams split wins in the first round of the upper bracket. FUT Esports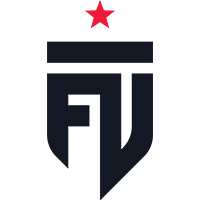 FUT Esports Europe Rank #7 MrFaliN Furkan Yeğen Muj Serhat Yüksel MOJJ Buğra Kiraz qRaxs Doğukan Balaban qw1 Konuralp Şahin and Surreal Esports
Surreal Esports Inactive Jlerst Naci Enes Yıldırım Masic Alfajer Emir Ali Beder RieNs Enes Ecirli were the ones who found wins over the invited Galakticos
Galakticos Europe Rank #113 Masic mini Muhammed Salman SasuKe Ufuk Göktaş glovee Burak Yıldırım and Galatasaray Esports
Galatasaray Esports Europe Rank #68 CombatRy Cenk Ersahin Docent Kadri Vatandaş Touven Can Eryıldız DeadInk stand-in squads. Futbolist kept their fortune for the next rounds, finding wins over BBL and Fire Flux Esports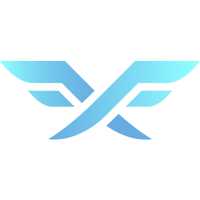 Fire Flux Esports Europe Rank #19 sociablEE Volkan Yonal sterben Emre Demirci in the upper bracket that allowed them to reach the grand final.
Thunderbolts Gaming
Thunderbolts Gaming Europe Rank #50 DubzWoW Mustafa Doğan re1sxd İlyas Çalışkan lurzy0y0 Ibrahim Sandıkcı and Team Aurora
Team Aurora Inactive Patrui Göktuğ Uyan shapaz İlyas Murat Altay KSW Baran Ünal were the first to be eliminated in the lower bracket. Galakticos and Galatasaray followed suit. The former were eliminated by the hand of BBL, who won two more matches in the lower bracket, against Surreal Esports and Fire Flux Esports, to reach the grand final.
The final match of Turkey's Challengers 2 was looking like a sweep for BBL Esports, but Futbolist forced a fourth map. BBL Esports ultimately won 3-1 and will return to EMEA competition for the first time since Stage 2 of 2021.
CIS
For the second week of action in CIS, the invites looked much similar. Natus Vincere, 5MOKES
5MOKES Inactive sickrey Nikolay Novozhilov SimonD4rk Alexandr Skovbel sharyk Normund Faterins xenon Vladimir Lobov Winteryrook Evgeniy Lenko , and KPI Gaming
KPI Gaming Europe Rank #23 jonba Jon Baraiazarra kyrrz Álvaro Reyes shhhack Peter Belej B1SK Vitaliy Emelyanov Insider Artem Puzanov were back. In place of One Breath Gaming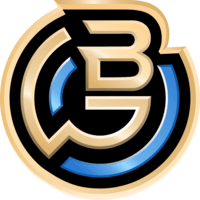 One Breath Gaming Inactive minse Vladislav Kuzminykh zeddy Nikolai Lapko , the organizers opted to invite SMARACIS eSports
SMARACIS eSports Inactive crab1k Aleksandr Pozniakov Optimist George Kazmin ALLIN Ivan Yukin Edelweiss Dmitrii Koblov Tian Vadim Filkin . All of them would still only fight for one place in EMEA Challengers.
SMARACIS was the only invited team to finish outside the top four, as they were eliminated after just two matches. NAVI and KPI were both upset in the upper bracket semifinals, losing to 5MOKES and Tactical Five
Tactical Five Inactive m4xikk Maksim Zvalnev xenp1o rexxtoned Quv3n JAMTER , respectively. These last two later played the upper bracket final and 5SMOKES came out on top 2-0.
KPI and NAVI kept themselves alive in the lower bracket. The latter took back-to-back 2-0 victories against Dobeg
Dobeg Inactive moner Kirill Matsanov WorldEdit Georgi Yaskin zolters Mykola Balzhi HEMMORJAY archiw0w Damir Tenchurin and KPI to make the lower bracket final. NAVI then won that final 2-1 against Tactical Five to get a final chance of tasting EMEA competition once again in a rematch against 5MOKES.
This time, NAVI allowed no surprises and took a comfortable 3-0 win to reach EMEA Challengers. In spite of not reaching EMEA, the next four teams in the standings have automatically earned a slot in CIS's VRL.
Looking ahead
Now comes the time for waiting. The twelve select EMEA teams will, starting on February 11, play a month-long group stage in EMEA Challengers. The top three teams will qualify for a playoffs stage, played from March 22, and the best team of each group gets a first-round BYE.
Whichever teams finish last in their group will be relegated into the VCT Promotion, a tournament that will give VRL teams a chance to reach the VCT.