IGZIST
IGZIST Japan Rank #7 Norisen Yusuke Shima GangPin thiefy oitaN Masayuki Takahashi poem Yumeki Shibasaki RIPablo Shuma Ikeda has announced the addition of former Vision Strikers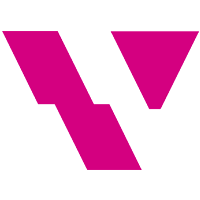 Vision Strikers Inactive stax Kim Gu-taek (김구택) Rb Goo Sang-Min (구상민) Zest Kim Ki-seok (김기석) BuZz Yu Byung-chul (유병철) MaKo Kim Myeong-gwan (김명관) player Kim "Lakia" Jong-min (김종민) to their roster. Lakia, who was benched early this month, was allowed to explore new opportunities and offers.
IGZIST was formed at the end of last year with the the remnants of the former BlackBird Ignis
BlackBird Ignis Inactive popogachi Souta Morita oitaN Masayuki Takahashi poem Yumeki Shibasaki RIPablo Shuma Ikeda Pepper Shoki Banjo , including Seigi "Ask" Yamamoto and Ambox . Under BlackBird Ignis, the team showed great promise as one of the earliest teams entering the Japanese Valorant scene, with their highest achievement being placed 2nd in First Strike: Japan, behind Absolute JUPITER

Absolute JUPITER Inactive makiba Miyamoto Akatsuki Laz Ushida Koji crow Maruoka Tomoaki barce Takebayashi Ryo takej Takemori Shogo Reita Oshiro Ryu . However, the team fell off after, with their most recent achievement being a 7th-8th place finish during Stage 3: Challengers Playoffs.
Meanwhile, Lakia had found success with both NUTURN
NUTURN Inactive and DRX VS, finding domestic success with both teams, but failed to find them internationally as Lakia made scarce appearances in DRX VS' two international showings.
Looking towards the future, IGZIST
IGZIST Japan Rank #7 Norisen Yusuke Shima GangPin thiefy oitaN Masayuki Takahashi poem Yumeki Shibasaki RIPablo Shuma Ikeda are: