The first wave of European VCT qualifiers has come to an end, placing four more teams in Stage 1: EMEA Challengers.
2022's VCT format is going to unite several teams from the three European subregions into one long league-style tournament. Four teams, Acend
Acend Europe Rank #3 zeek Aleksander Zygmunt vakk Vakaris Bebravičius MONSTEERR Ondřej Petrů cNed Mehmet Yağız İpek starxo Patryk Kopczynski , Gambit Esports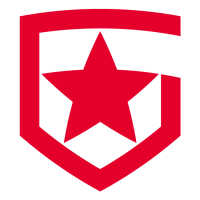 Gambit Esports Inactive Redgar Igor Vlasov Chronicle Timofey Khromov d3ffo Nikita Sudakov sheydos Bogdan Naumov nAts Ayaz Akhmetshin , Team Liquid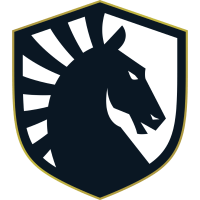 Team Liquid Europe Rank #2 Jamppi Elias Olkkonen Nivera Nabil Benrlitom L1NK Travis Mendoza soulcas Dom Sulcas ScreaM Adil Benrlitom , and Fnatic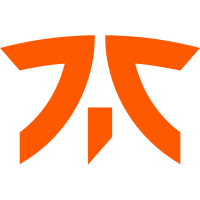 Fnatic Europe Rank #6 Enzo Enzo Mestari Derke Nikita Sirmitev Boaster Jake Howlett Mistic James Orfila Alfajer Emir Ali Beder , have been invited. Guild Esports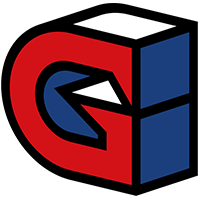 Guild Esports Europe Rank #5 Sayf Saif Jibraeel koldamenta Jose Luis Aranguren trexx Nikita Cherednichenko Russ Russel Mendes Leo Leo Jannesson , BIG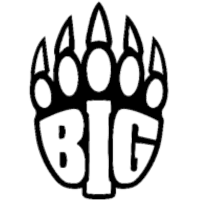 BIG Europe Rank #19 Twisten Karel Ašenbrener Kaspe Kasper Timonen musashi Alessio Xhaferi luckeRRR Niels Jasiek Obnoks Nico Garczarczyk AslaN Ceyhun Aslan , SuperMassive Blaze
SuperMassive Blaze Europe Rank #12 XiSTOU Göktuğ Canciğer glovee Burak Yıldırım Jlerst Brave Eren Kasırga Izzy Baran Yılmaz , and FunPlus Phoenix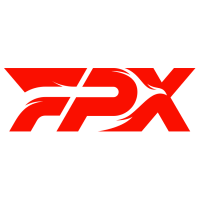 FunPlus Phoenix Europe Rank #11 SUYGETSU Dmitry Ilyushin Zyppan Pontus Eek ANGE1 Kyrylo Karasov Shao Andrey Kiprsky ardiis Ardis Svarenieks were the first to qualify for the event.
Europe
Europe had two EMEA Challengers slots up for offer, the most among its sister regions. One for the winner of the upper bracket and another one for the winner of the lower bracket.
None of the four invited teams got off to a good start. Alliance
Alliance Europe Rank #20 Nille Nichlas Busk MALFOy Claes Søgaard kodazy albert Albert Mikkelsen SEIDER Mathias Seider won a map, but still lost the series 2-1 to BIG. G2 Esports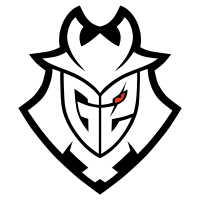 G2 Esports Europe Rank #7 hoody Aaro Peltokangas Meddo Johan Renbjörk Lundborg Mixwell Oscar Cañellas AvovA Auni Chahade nukkye Žygimantas Chmieliauskas , Team BDS
Team BDS Europe Rank #10 bramz Bayram Ben Redjeb kAdavra Thomas Johner logaN Logan Corti rodeN Rodolphe Bianco juseu Elric Belland , and TENSTAR
TENSTAR Inactive Br0die Jack Emmott KRAY Calum Knight Polvi Niko Polvinen xms Alexandre Forté doma Domagoj Fancev all lost their opening matches too. Guild Esports ended up dominating the upper bracket. On their way, Guild bested TENSTAR, Rebels Gaming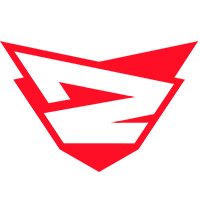 Rebels Gaming Europe Rank # GatsH Guillaume Kalka vo0kashu Ilya Ushakov lyNxi Felix Björklund jannyXD João Daniel kamyk Maks Rychlewski , who were the only team they dropped a map to, and Team Vitality
Team Vitality Europe Rank #13 BONECOLD Santeri Sassi nataNk Nathan Bocqueho baddyG Kamil Graniczka H1ber Joona Parviainen ceNder Jokūbas Labutis , who they beat 3-0 in the grand final to qualify first.
In the lower bracket, Alliance eliminated G2 in a shocking 2-1 win that provoked a sudden change in the latter's lineup. BDS were knocked out by TENSTAR, who were in turn eliminated by BIG in the second round of the lower bracket. Alliance won their second lower bracket match against Rebels and went on to face BIG in the lower bracket semifinal.
In that semifinal, BIG found a 2-1 win to advance to the final. The final bout of the tournament between Team Vitality and BIG resulted in a 3-0 win for the latter, who earned themselves the second European slot in EMEA Challengers.
Turkey
Turkey's Challengers 1 only had one slot open for the pan-European tournament, dedicated to whoever won the grand final.
Unlike in Europe, the invited Turkish squads actually found success and were present in every round of the tournament. The only team to be eliminated in the first round was Zero Zone, at the hands of Galakticos
Galakticos Europe Rank #63 m1tez Muhammed Tezcan DeadInk hatex Cüneyd Baş sturNN Eren Oduncular SasuKe Ufuk Göktaş . The upper bracket was completely dominated by SuperMassive Blaze, who reached the grand final without losing a single map in three games against Zero Zone
Zero Zone Inactive ThePrimerio Doğukan Meriç Karduz Nirenu YANKAS , BBL Esports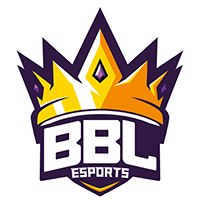 BBL Esports Europe Rank #32 pAura Melih Karaduran Turko Mehmet Özen AsLanM4shadoW Ali Osman Balta aimDLL Hüseyin Kabişteke QutionerX Doğukan Dural , and Fire Flux Esports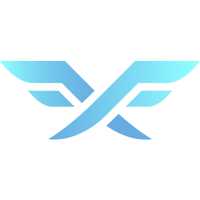 Fire Flux Esports Europe Rank #41 JN3v1cEEE Emre Bekçe SouhcNi Ibrahim Sağır lauress Toprak Kaynak sociablEE Volkan Yonal sterben Emre Demirci .
In the lower bracket, BBL Esports, also an invited team, were forced to eliminate Galatasaray Esports
Galatasaray Esports Europe Rank #0 Docent Kadri Vatandaş Touven Can Eryıldız Iroh Ömer Develi SnapS Sina Amiri Masic and Galakticos, who previously eliminated Futbolist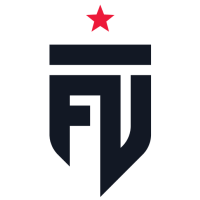 Futbolist Europe Rank #18 MrFaliN Furkan Yeğen MOJJ Buğra Kiraz qRaxs Doğukan Balaban qw1 Konuralp Şahin , to reach the lower bracket final. Fire Flux didn't let them through with a 2-0 win, earning a rematch with SuperMassive Blaze with an EMEA slot on the line. Much like in the upper bracket final, SuperMassive Blaze dominated the game and took a 3-1 win to reach the EMEA Challengers.
CIS
Just like Turkey, the CIS region only had one slot available for EMEA Challengers.
CIS was the only sub-region where all of the invited teams won their opening matches. The first of these to be eliminated was One Breath Gaming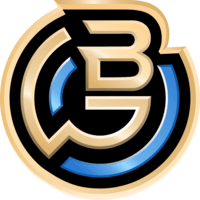 One Breath Gaming Inactive minse Vladislav Kuzminykh zeddy Nikolai Lapko , who fell to FunPlus Phoenix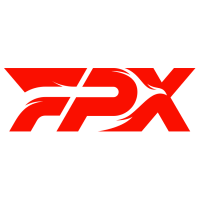 FunPlus Phoenix Europe Rank #11 SUYGETSU Dmitry Ilyushin Zyppan Pontus Eek ANGE1 Kyrylo Karasov Shao Andrey Kiprsky ardiis Ardis Svarenieks in the second round of the lower bracket. FunPlus Phoenix knocked out the invited 5MOKES squad in the semifinal to reach the final.
In the upper bracket, Natus Vincere were the first team to advance to the grand final off a near-perfect run against B8 Esports
B8 Esports Inactive dreAms Adel Smirnov tankzor Artyom Bond dimasick Dmitriy Matvienko arch Vladyslav Svistov , One Breath Gaming and KPI Gaming
KPI Gaming Europe Rank #36 jonba Jon Baraiazarra kyrrz Álvaro Reyes shhhack Peter Belej B1SK Vitaliy Emelyanov Insider Artem Puzanov . The latter faced FunPlus Phoenix in the lower bracket final for the second time in the tournament. The first time these two faced each other, KPI took a surprising 2-0 win. This time, KPI couldn't repeat the result and were handed a 2-0 defeat in the lower bracket final.
In the grand final, Natus Vincere were approaching a clean 3-0 sweep, but FunPlus Phoenix forced a fifth map, which they won 13-3 to secure a slot in EMEA Challengers.
Looking Ahead
Tomorrow, the second wave of VCT qualifiers begins across Europe. Europe has two more slots, while CIS and Turkey each have one for the pan-European event.