Leandro "frz" Gomes has joined Sharks Esports
Sharks Esports Brazil Rank #6 frz Leandro Gomes gaabxx Gabriel Carli prozin Wallacy Sales KILLDREAM João Ferreira Addicted Eduardo Torres for 2022, after a year under Team Vikings

Team Vikings Inactive gtn Gustavo Moura sutecas Gabriel Dias frz Leandro Gomes saadhak Matias Delipetro ' banner.
YNG Sharks
@sharksesportsgg
FELIZ NATAL, TUBARÕES 🎅🏻
O adm quebrou o protocolo, não avisou ninguém da diretoria e tá anunciando o novo jogador da nossa equipe de Valorant.
Seja bem-vindo,
@frzgod
!
#GoSharks
#SharkAttack
frz ended 2020 under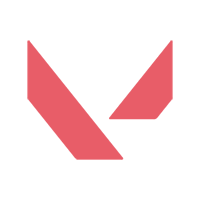 Inactive , reaching the top four of First Strike: Brazil. Soon after, he signed with Vikings and proceeded to dominate the Brazilian scene. Vikings took first place in Stage 1: Masters and the Stage 2: Challengers Playoffs, the latter of which saw them take to the international stage in Reykjavik.
In Masters: Reykjavik, Vikings placed better than their countrymen in Sharks, but were still not satisfied with their results. The team would only return for Champions, where Secret knocked them out with a 2-0 in Group C's decider match.
frz is the first member of the now-separated Vikings roster to find a home. The team recently split following the end of the 2021 VCT. According to reports, Gustavo "Sacy" Rossi and Matias "saadhak" Delipetro will be headlining a new LOUD roster, while Gustavo "gtn" Moura will join MIBR.
With VCT 2022 on the horizon, Sharks are undergoing a reconstruction period. Two months ago, Sharks removed Winicius "light" César, Matheus "fra" Fragozo, and Fabricio "fx" Yokoyama. Two spots are still vacant on the roster.
For now, Sharks Esports
Sharks Esports Brazil Rank #6 frz Leandro Gomes gaabxx Gabriel Carli prozin Wallacy Sales KILLDREAM João Ferreira Addicted Eduardo Torres are: