It was the moment everyone had been waiting for. For the first time, Team Liquid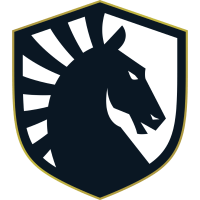 Team Liquid Europe Rank #2 Jamppi Elias Olkkonen Nivera Nabil Benrlitom L1NK Travis Mendoza soulcas Dom Sulcas ScreaM Adil Benrlitom stepped onto the Champions stage.
"Honestly it was really difficult, especially against KRÜ Esports
KRÜ Esports Latin America South Rank #1 delz1k Joaquin Espinoza NagZ Juan Pablo Lopez Klaus Nicolas Ferrari Mazino Roberto Rivas keznit Angelo Mori and Sentinels
Sentinels North America Rank #1 Kanpeki Eric Xu TenZ Tyson Ngo ShahZaM Shahzeb Khan SicK Hunter Mims dapr Michael Gulino ," ScreaM said of Nivera 's quarantine experience. "When you cheer, when you win rounds, even when we win the game you're not able to grab him and say 'GG'."
"He was alone and I think it was really tough for him as well personally so I'm happy we're all like this right now and hopefully it's gonna stay like this and we're gonna be able to play every game on stage. It feels awesome to be in this position again," ScreaM continued. "It was the first time on stage for my brother. It honestly wasn't easy but I'm glad it turned to our favour."
Cloud9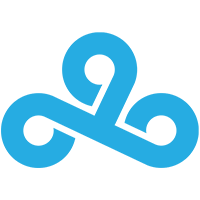 Cloud9 North America Rank #4 curry Rahul Nemani Xeppaa Erick Bach leaf Nathan Orf mitch Mitch Semago vanity Anthony Malaspina , on the other hand, already had plenty of time to get used to the atmosphere on stage. But they weren't playing without any pressure of their own: they were the last North American team left in Champions.
"Personally, I'd say for the team, maybe we had 2% nerves but I would say nobody was really nervous, everybody was excited to play and represent NA," Xeppaa said.
The series started with a Bind pick from the NA squad, which surprised many since Team Liquid was expected to ban the map after their devastating 13-2 loss to Sentinels. Liquid went bold and started out attacking, but the move immediately worked against them after leaf opened the map with an incredible pistol ace. His team followed up his strong statement with a flawless to which Team Liquid responded with their first point.
leaf kicked off the match with a bang.
The hunt between the titans began as Nivera saved a round for his team with an incredible 4K, and his team carried that momentum until they had four rounds on the board. Those four rounds from the European team motivated Cloud9 to chase after them, starting with a clutch from mitch that left the score at 5-3, before Team Liquid's side called a timeout.
But even a timeout didn't stop leaf from dominating the map and going for another point, only a shutdown by Liquid was able to finally give them hope of a lead which quickly turned sour as vanity and Xeppaa pushed the score to 6-6 before halftime.
The map started swinging Liquid's way as ScreaM competed with leaf's Bind pistol ace by scoring a pistol 4K of his own, quickly joined by another two rounds, putting them in the lead and causing Cloud9 to call their first timeout. Only a pace swap added another round to the board for the North Americans, forcing Liquid to use another timeout. It had no use as Cloud9 kept Liquid on their toes and catching up 10-9.
ScreaM replied to the ace beginning of the map with a roar.
What appeared to be another head-to-head soon played out to be a win for the Europeans. A spectacular 4K from L1NK put round 12 on the board for his team, with a clutch from Nivera wrapping up the map 13-10.
It was clear who the two stars of each team on this map were: ScreaM with 224 ADR and leaf with a 1.6 KDA and eight first kills.
The second map, Ascent, started out the same as Bind did, with leaf yet again shining with a breathtaking 2K with the sheriff, tailed by another round for them. Team Liquid won the third round after a jaw-dropping 4K battle between Jamppi and leaf, pushing ScreaM to open up a 2-2 tie the round after. Team Liquid called a timeout following two points for the North Americans, one of them scored with an ace by none other than leaf.
Jamppi impressed with his answer to leaf's 4K.
The short break left Cloud9 unfazed and they continued their lead to 5-2. Afterwards, Liquid inched closer, supported with a 2v1 clutch coming from Nivera. The score hit 7-5 in favour of Cloud9 as halftime rang in.
Liquid followed their pattern on Bind and snatched the pistol round along with two others, taking the lead. The American squad tried catching up and managed to briefly with an 8-8 tie but their dominance was indisputable as they kept winning rounds, despite Cloud9 calling a timeout in between.
After Cloud9 managed to put three more rounds on the board, it seemed as if the American dream might still have a chance to come true, only to get shattered after Team Liquid managed to wrap up the match 13-11.
ScreaM broke down Liquid's strategy easily: "We had great defensive halves on both maps, we got a few rounds on attack - exactly what we needed - we didn't need a lot of rounds and on defense we closed it out".
The match-up between the two stars of the series, Team Liquid's Scream and Cloud9's leaf, ended with ScreaM having the highest ADR of nearly 204 but leaf managing to have the highest KDA at 1.7 and 18 entries.
"I think leaf performed really well so they played great overall, I don't think anybody played their 100% on stage, it's a very tactical and mental game," ScreaM said after the match. "We tried to stay strong mentally since they had a lot of clutches and crazy rounds."
But they didn't give up.
"We really tried to keep our heads up and focus on the next round all the time. It was a really tiring game and we're glad we made 2-0 because the third map would've been tough mentally."
Team Liquid are set to meet Acend
Acend Europe Rank #3 zeek Aleksander Zygmunt vakk Vakaris Bebravičius MONSTEERR Ondřej Petrů cNed Mehmet Yağız İpek starxo Patryk Kopczynski in the semifinals this Saturday.
Eutalyx contributed to this story with interviews. Header image credit: Lance Skundrich/Riot Games