Joshua "steel" Nissan has joined T1

T1 North America Rank #13 thwifo Zander Kim pwny Josh VanGorder seven Johann Hernandez steel Joshua Nissan curry Rahul Nemani as their new in-game leader, confirming earlier reports on the move.
T1
@T1
steel joins T1 from 100 Thieves
100 Thieves North America Rank #2 Hiko Spencer Martin Ethan Ethan Arnold BabyJ Hunter Schline ec1s Adam Eccles Asuna Peter Mazuryk , who announced his transfer yesterday. Prior to that announcement, he had been sitting on the 100 Thieves bench since late September, not letting his status as a benched player stop him from seeking new opportunities with other teams.
T1 have been inactive in competition since Stage 3 Challengers 2 in the late Summer months. With the team also not qualified to compete in the NA LCQ, T1's roster saw only a couple of players come and go, with Braxton "brax" Pierce stepping down from the team to pursue content creation, and the addition of Zander "thwifo" Kim to the team in October.
Though T1 may have a full roster, more moves may be on the horizon for the team. A November 25 report from Upcomer has suggested that inactive player Ha "Sayaplayer" Jeong-woo (하정우) may be departing the team. He has been recently seen competing with The Guard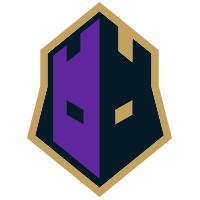 The Guard North America Rank # JonahP Jonah Pulice Sayaplayer Ha Jeong-woo (하정우) trent Trent Cairns neT Michael Bernet valyn Jacob Batio in the NSG Winter Championship. Additionally, other rumors have suggested that Timothy "autimatic" Ta may be seeking a return to competitive Counter-Strike.
The roster of T1

T1 North America Rank #13 thwifo Zander Kim pwny Josh VanGorder seven Johann Hernandez steel Joshua Nissan curry Rahul Nemani is now: