Cloud9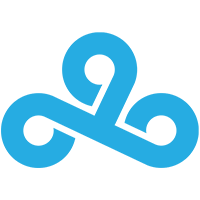 Cloud9 North America Rank #4 Xeppaa Erick Bach leaf Nathan Orf yay Jaccob Whiteaker Zellsis Jordan Montemurro vanity Anthony Malaspina was not supposed to be North America's third and final team to make it to Champions.
The favorites heading into the North American Last Chance Qualifier were 100 Thieves
100 Thieves North America Rank #2 bang Sean Bezerra Cryocells Matthew Panganiban stellar Brenden McGrath Derrek Derrek Ha Asuna Peter Mazuryk , who had just come off a top four finish at Masters: Berlin, and XSET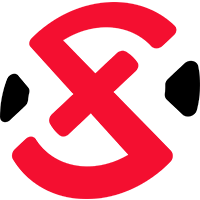 XSET Inactive , who had been just one match away from Masters: Berlin qualification in Stage 3.
And even as C9 made it to the final four and Rise
Rise Inactive Shanks Ryan Ngo proved the tournament was ripe for upsets with an upper final victory over 100T, C9 hadn't looked good enough early in the tournament to beat any of the three other remaining teams.
But C9 beat XSET anyway. And then beat 100T. And finally swept Rise for good measure. Cloud9 looked better with each passing match.
The squad, led by new in-game leader acquisition Anthony "vanity" Malaspina, looked totally different in their final three matches together than it had in the opening three. Nothing illustrates that improvement quite like Erick "Xeppaa" Bach's stat lines.
Image credit: Vhrost
The current C9 roster is built around the fragging power of leaf and Xeppaa, with Nathan "leaf" Orf often serving as the team's entry fragger and Xeppaa following him up. That dynamic was reflected by the pair's average damage per round early in the tournament when leaf pumped out the most damage for the team and Xeppaa the second most in C9's victory over Version1

Version1 North America Rank #9 . But they were unable to match their damage output in the second match, their defeat to Rise, and in their third match, a close victory over Gen.G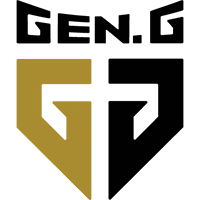 Gen.G Korea Rank #2 Meteor Kim Tae-O (김태오) k1Ng Lee Seung-won (이승원) iNTRO Kang Seung-gyun (강승균) TS Yu Tae-seok (유태석) eKo Yeom Wang-ryong (염왕룡) Secret Kim Ha-jin (김하진) .
The team's damage hierarchy was most muddied in those two matches, which were arguably their worst two of the tournament. But, more importantly, they were also Xeppaa's low point in sheer damage output.
Xeppaa bottomed out in C9's defeat and their following match against Gen.G, but from that point forward he steadily improved with each match. His ADR jumped from 131 against Gen.G to 151 against XSET. In the lower final against 100T, his ADR was 178. Xeppaa's ADR in the grand final was the highest of any player in the match at 190, made possible thanks to a Bind performance in which his 297 damage per round was nearly double the next best performance on the server.
Image credit: Vhrost
The team's ACS totals across the tournament followed a similar path; unsurprising, given a major part of the ACS calculation is based on damage. But, given that it's not calculated entirely on damage, it helps confirm Xeppaa's improvement and change in role over the course of the tournament.
Xeppaa played KAY/O exclusively for the first six maps of the tournament. That includes C9's win over V1, their defeat to Rise, and their dominant 13-1 victory to kick off their match with Gen.G. C9's second map against Gen.G, a 14-12 defeat, was the first time Xeppaa played a character other than KAY/O, Raze in this case. C9 closed out the match with a 13-10 in which Xeppaa played KAY/O his seventh time in the tournament.
Following that match, Xeppaa picked KAY/O in only two more maps. He picked Raze four more times, Reyna once, and Sage once. That divides his tournament neatly into two halves of eight maps each: the first half spent primarily serving as an initiator who gets intel with his throwing knife and sets up kills for his team with his flash grenade, and the second half spent primarily as a fragger his team sets up for more kills.
It's likely not too surprising Xeppaa began doing more damage as he picked Raze more. All of Raze's abilities do damage, and his teammates paired their utility with his to trap players in place for his grenades and other utility to do the most damage possible. But it's clear he stepped into this role well, and this change was a boon to the team's performance as a whole.
Xeppaa's ADR on KAY/O across the tournament was 138. The only time he failed to surpass that on any of the three other agents he played was in that very first map in which he picked Raze and had an ADR of 138.
But from that point forward, it didn't matter what Xeppaa played. His ADR ended up below that mark just once in the tournament's second half, the first map of the grand final when he played KAY/O. The only other time he played KAY/O in the tournament's second half, the final map against 100T, he provided his team more damage on him than he had with the robotic agent the entire tournament. His job at that point was clear — go get kills — and with each passing map he seemed to get more confident at doing it and better coordinated with his team to maximize it.
He also got better at opening up rounds as the tournament went on. In his last two matches, Xeppaa finished with first kill to first death differential of +12. That made up the bulk of his +14 FK/FD differential, which tied Gen.G's NaturE for best of the tournament.
And his improvement in that stat made a difference for C9.
Image credit: Vhrost
C9 was 55% more likely to win a round in which Xeppaa had the first kill than a round in which he had the first death. That was an even greater difference than the NA LCQ average for all players, which was just 48%.
That was also the greatest difference for any player on C9. The next most impactful opening pick came from the team's main entry, leaf, whose kill or death to begin the round resulted in a 41% difference between a round won and round lost.
So it's good for C9 that the team's primary two entry fraggers, leaf and Xeppaa got either the first kill or first death in over half of C9's rounds, were highly effective. leaf had the next highest FK/FD differential in the tournament at +11, giving them a combined final tally of +25.
Xeppaa certainly isn't the only reason Cloud9 earned a berth to Champions. vanity provided a huge boost to the team with his IGLing, and leaf showed his star power throughout with the tournament's high water marks in both total first kills and ACS. Son "xeta" Seon-ho (손선호) and Mitch "mitch" Semago continued to prove themselves to be solid support players more than capable of pulling their weight.
But it's hard to deny that a boost in firepower is beneficial to a team. If Xeppaa enters Champions playing as he did in the final few matches of NA LCQ, C9 will be another force to be reckoned with in Berlin.
Vhrost contributed to this story.