Andbox
Andbox North America Rank #16 mummAy Anthony DiPaolo vice Daniel Kim mada Adam Pampuch have added Anthony "mummAy" DiPaolo to their roster.
Andbox
@andbox_official
Bringing down the house, New York style.
Please give a warm welcome to our latest sharpshooter
@mummAy
.
This announcement marks the first roster change Andbox has made since late September, when Aleksandar "ALEKSANDAR" Hinojosa joined the team as their third player. After an early exit in the Community Gaming Premier Series Finale, the team took a month break from competing to prepare for the Winter tournament season.
Andbox returned to competition last month for the NSG Winter Championship Open tournaments, where they played with former Soniqs
Soniqs North America Rank #14 JSUNG Jason Sung iyen Iyengaran Raju Bob Bob Tran dizzyLife Kyran Crombie Crunchy Ethan Laker player Chris "pl1xx" Li and the now-signed mummAy as trials. At the time, mummAy was an inactive member of Envy
Envy North America Rank #3 Marved Jimmy Nguyen Victor Victor Wong crashies Austin Roberts FNS Pujan Mehta yay Jaccob Whiteaker and had not yet been officially released from the organization. His departure was announced last week.
Currently, Andbox are tied with The Mafia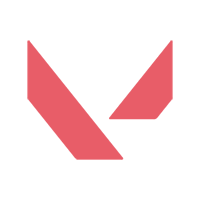 The Mafia North America Rank #31 Elevate Hayden Krueger Jerk Justin Milani Playboi Joe dynamic d1msumboi Erik Almhjell in points for first place in the NSG Winter Championship at 850 each. The next NSG Winter Championship Open will begin next week on November 8.