Cloud9 Blue
Cloud9 Blue North America Rank #4 xeta Son Seon-ho (손선호) Xeppaa Erick Bach leaf Nathan Orf mitch Mitch Semago vanity Anthony Malaspina and XSET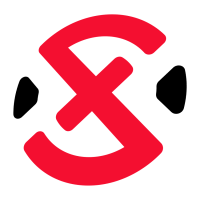 XSET North America Rank #5 dephh Rory Jackson zekken Zachary Patrone PureR Bryce Lovell AYRIN Jordan He have survived in the lower bracket, while Rise
Rise North America Rank #8 Shanks Ryan Ngo supamen Phat Le Derrek Derrek Ha POISED Kevin Ngo neptune Jason Tran have advanced one step closer to Valorant Champions with a win over 100 Thieves
100 Thieves North America Rank #2 Hiko Spencer Martin Ethan Ethan Arnold nitr0 Nick Cannella Asuna Peter Mazuryk .
Cloud9 Blue came out of the gates swinging for the fences on the first map of the series, Ascent. Solid play all around from the Cloud9 Blue players kept the momentum firmly in their favor for the entirety of the first half, only allowing a single round to slip through their fingers. The first half ended in an 11-1 scoreline, with the final map score being 13-1 for Cloud9 Blue.
But Gen.G didn't let their defeat affect them going into Split. Throughout both halves of regulation, there was a constant back-and-forth brawl between the two teams, with neither team able to chain more than three rounds together.
The map eventually went to overtime, and following a clutch 3k from Temperature in round 25, Gen.G were able to shut out Cloud9 Blue to even the map score. Despite being on loan Evil Geniuses, Temperature made a statement by finishing the map with 30 kills and only 16 deaths.
Thrilling round ends are what make Valorant truly special.
The series would conclude on Breeze, which began as another evenly-matched brawl. After a 6-6 half, Cloud9 Blue were able to hit their stride in round 15, winning six straight rounds to put them at series point. Gen.G made a last ditch effort to make up their round deficit, but were only able to secure two rounds before Cloud9 Blue secured the 13th, thereby eliminating Gen.G from the tournament.
In spite of the heartbreaking result for Gen.G, Anthony "gMd" Guimond had an optimistic outlook. "I think it was a good game. I think we played well. I'm proud (of my team)...[but] I wish we could've ended the season better."
The second match began with Bind, a map that was played only once in the preceding 10 LCQ matches, namely the upper quarterfinals match between FaZe and Rise. So many teams had banned the map that the pick came as a surprise to even Version1.
Despite the unexpected map choice Version1 still brought their best into the server. To the untrained eye, Version1's first half performance may not have shown that the team's preparation going into the map was less than ideal. To add to the situation, Jordan "Zellsis" Montemurro took up playing KAY/O on the map instead of Raze or Reyna, bringing an interesting twist to an already highly anticipated series.
KAY/O has been seeing slightly increased use in agent compositions, especially in North America, where he was previously written off as the weakest of the initiator agents. However, buffs in patch 3.06 have given the an agent with historically one of the lowest pick rates in LCQ competition a chance to shine.
Loic "effys" Sauvageau thinks that KAY/O is underrated. "I feel like (KAY/O) is probably better than what people think, and he's pretty viable." Some teams are already moving away from Skye, such as Cloud9 Blue, who have had Erick "Xeppaa" Bach play KAY/O on every map so far except for Split in their series against Gen.G.
Despite this experimentation, Version1 held their own in the first half against XSET. For a team that, according to effys, was not well practiced on the map, keeping a team like XSET within two rounds at the half is not something any team can pull off.
The Ion sheriff buff is a real thing, folks.
However once XSET switched sides to defense, the series momentum really began to tip in their favor. Version1 were only able to capture two rounds in the second half of Bind, giving XSET a 13-7 victory on the first map of the series. The conclusion of Bind brought the competition to Icebox, where XSET continued to remain fully in control of the series. Version1 managed to claim only three rounds in the first half and a lone round win in the second half pistol. A 13-4 final score marked the end of Version1's run in the LCQ, and in official Riot tournaments for 2021.
The final match of the day was also the most highly anticipated. 100 Thieves were obviously a fan favorite and one of the teams expected to make a deep run in the bracket, but Rise to some were not. According to Derrek "Derrek" Ha, he didn't even consider the stakes of the match because Rise were — and still are by some — considered underdogs, even if the Rise players themselves don't believe they fit that mold any longer.
Breeze was the first map to be played in the series, and neither team was willing to give an inch to the opposition. The long, drawn out fights that took place on Breeze didn't allow fans to lose hope about who had obtained or lost momentum, which was further emphasized by the 7-5 half score. It was only in round 20 where Rise were able to finally get the momentum in the map, with a 4k in round 22 by Ryan "Shanks" Ngo and a 3k the round afterwards by Derrek giving Rise the final push they needed to close out the map 13-11.
The pressure mounted going into Ascent, the second map of the series. For every two rounds 100 Thieves would win, Rise would strike back with a round win of their own. This made the 8-4 half score appear less indicative of how close the competition was. In the second half, Rise began to snowball rounds once they built their economy up enough to buy rifles, and were able to get five rounds straight starting from round 15. With the scoreline at 10-9 in favor of 100 Thieves, Rise fought hard for another two rounds before capturing rounds 22 and 23 to tie up the series and send the series to Haven, the final map.
Well-thought-out eco round plans don't necessarily guarantee economic damage
Going into Haven, 100 Thieves made an interesting agent choice of putting Nick "nitr0" Cannella onto Cypher, an agent he has not played in a tournament match before. Despite it being his first time on the agent, he did not appear to show any signs of inexperience or unfamiliarity. He eventually walked away from the map with a staggering 53% headshot accuracy, a value that was mirrored by Temperature in Gen.G's upper quarterfinals match against 100 Thieves.
Both halves were high-octane and incredibly tense, with split-second individual plays marking the turning points in who would win a round. This exciting back-and-forth action resulted in another 7-5 scoreline at the half, a point was noted by the casters as an indication of a soon-to-come Rise map victory. Rise's attacks on the A site were incredibly well-calculated and executed to perfection. Members of 100 Thieves were rarely able to get away with more than a single pick before being traded by another Rise member. This pristine display of teamwork aided Rise in taking Haven 13-11 and putting them one step closer to a spot at Valorant Champions.
Following their thrilling win, Derrek attributed some of Rise's success to simple team chemistry. "I think it just comes down to all five of us genuinely enjoy playing with each other...and I think that really helps when it comes down to these really intense games where one mistake can throw away a round or throw away a map."
When asked about what he feels his team identity is, and where they stand among North America's elite tier of teams, Derrek holds a similar opinion to his other teammates. "I definitely think we've cemented ourselves as a top five team behind Sentinels, Envy, 100 Thieves, XSET... (but) I definitely don't think we're a dark horse team anymore...and people shouldn't use that title (for us) after this" Ha said.
A Look Ahead
The second-to-last day of competition will conclude the lower bracket matches.
korexicano contributed to this recap with interviews.