After climbing back up through the lower bracket, FULL SENSE
FULL SENSE Asia-Pacific Rank #6 JohnOlsen Chanawin Nakchain ChAlalala Chanitpak Suwanaprateep PTC Kititkawin Rattanasukol LAMMYSNAX Elamrahim Khanpathan SuperBusS Nattawat Yoosawat emerged victorious in the Asia-Pacific Last Chance Qualifier, beating NORTHEPTION
NORTHEPTION Asia-Pacific Rank #8 ten Tenta Asai Meiy SugarZ3ro Seoldam Astell 3-2 in a tightly contested series.
FULL SENSE met NORTHEPTION just two days ago in the upper bracket final where they lost to the Japanese side 2-1 in another close series, knocking them down to the lower bracket.
After waiting for their opponents DAMWON Gaming
DAMWON Gaming Korea Rank #3 Jeong Hi Jeong-Ha Lee Eugene Kim Su-yeong (김수영) t3xture Kim Na-ra (김나라) Secret Kim Ha-jin (김하진) iNTRO Kang Seung-gyun (강승균) in the lower bracket final, FULL SENSE wasted no time and easily dispatched the Korean outfit in a convincing 2-0 victory.
FULL SENSE opened the grand final on Ascent, their map pick. After an initial back-and-forth, FULL SENSE gained enough traction to net two extra rounds late in the half, resulting in a 7-5 lead. However, NORTHEPTION pulled out a dominant performance on attack on the backs of Seoldam and Astell , ultimately claiming a 13-9 win.
Seoldam was Northeption's x-factor on Ascent.
FULL SENSE seemed to be gaining momentum on Icebox after a dominant 10-2 first half, including a 5-0 lead at the start of the map. They extended their advantage to 12-2, but NORTHEPTION showed their composure and mounted a 9-round comeback before finally succumbing to the match point pressure, awarding FULL SENSE with a 13-11 victory.
Bind was uncomfortably close for both teams. FULL SENSE managed to squeak out a 7-5 lead in the first half, despite a strong performance by Astell on Viper. NORTHEPTION again impressed on attack with their aggressive playstyle as they won seven rounds straight, tying the map up and sending the game to overtime. Thanks in part to Tenta "ten" Asai's performance, NORTHEPTION were able to string together two rounds straight in deep overtime and put themselves only one map away from Berlin.
With their backs against the wall, FULL SENSE began the reverse sweep on Split. They were again able to end the first half with a 7-5 lead, with notable plays such as Kititkawin "PTC" Rattanasukol's Sheriff 4K on Round 11 carrying their already fired up momentum towards the second half. This time, FULL SENSE maintained full control after the side swap, winning both of their eco rounds and effectively controlling the map in their favor. The Thai squad closed out the map 13-7 and tied the series 2-2, with Chanawin "JohnOlsen" Nakchain's 2.2 K:D performance propelling them to the last map of the series, Haven.
PTC's 4K on the Sheriff was one of his many notable moments in the tournament.
Haven started with a quick 2-0 lead for FULL SENSE, but NORTHEPTION quickly answered with two rounds of their own. NORTHEPTION closed out their attacking half with a slight advantage as they swapped to the defending side at 7-5. FULL SENSE quickly realized that Seoldam's Jett was NORTHEPTION's key to victory, and set a plan in motion to counter it. JohnOlsen was able to secure important shut-down kills and nullify Seoldam's impact on Round 18 and 19. With NORTHEPTION dazed and unable to respond to FULL SENSE'S aggressive reads, the Thai squad finished the deal with a 13-8 victory on the back of a six-round winning streak and punched their tickets to Champions.
FULL SENSE joins their SEA compatriots in Berlin with a 3-2 series win.
With their victory, FULL SENSE are the first team from the Last Chance Qualifiers to qualify for Champions in Berlin. FULL SENSE joins X10 CRIT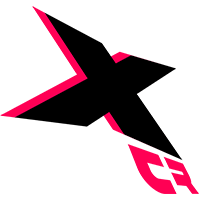 X10 CRIT Asia-Pacific Rank #1 Crws Thanamethk Mahatthananuyut foxz Itthirit Ngamsaard sScary Nutchapon Matarat Sushiboys Panyawat Subsiriroj Patiphan Patiphan Chaiwong and Team Secret

Team Secret Asia-Pacific Rank #4 BORKUM Jim Timbreza dispenser Kevin Te JessieVash Jessie Cuyco DubsteP Jayvee Paguirigan Witz Riley Go as Southeast Asia gains another representative.