Today was a long day in the EMEA camp, with three games on the Last Chance Qualifier schedule instead of the usual two. As such, both Guild Esports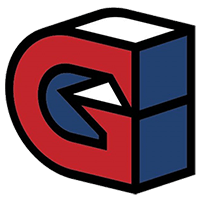 Guild Esports Europe Rank #5 Sayf Saif Jibraeel Leo Leo Jannesson and G2 Esports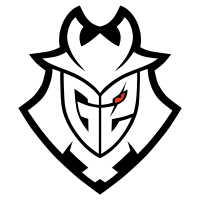 G2 Esports Europe Rank #7 keloqz Cista Wassim Mixwell Oscar Cañellas koldamenta Jose Luis Aranguren AvovA Auni Chahade nukkye Žygimantas Chmieliauskas played two Bo3s today, with the former playing two in a row.
The first match of the day was the upper bracket final between G2 and Liquid.
"I feel like [G2] are a momentum-based team," Dom "soulcas" Sulcas said in the pre-match interview. "We're just going to try to not give them the momentum. As soon as we stop that, then they're just going to crumble. We're going to give them the right hook, good night."
G2 opened the day against Team Liquid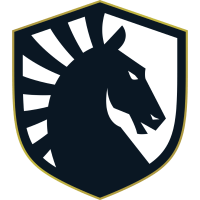 Team Liquid Europe Rank #2 Jamppi Elias Olkkonen Nivera Nabil Benrlitom L1NK Travis Mendoza soulcas Dom Sulcas ScreaM Adil Benrlitom on Ascent. The last time these two faced each other was in January's Red Bull Home Ground. Liquid commanded an early lead but were kept in check by G2's Cista "keloqz" Wassim and Žygimantas "nukkye" Chmieliauskas, resulting in a tied 6-6 half.
Elias "Jamppi" Olkkonen stood out in the attacking half, during which he took down 16 and ended with a 2.08 K:D. His performance allowed Liquid to shut G2 out for the second part of the map and jump up to a 13-6 win, despite two timeouts from G2.
keloqz kept Liquid from running away with the first half.
G2 quickly climbed to a 7-2 lead on Bind, winning one more before the half ended despite Adil "ScreaM" Benrlitom's antics. Travis "L1NK" Mendoza's famous Judge came out on defense, but didn't give Liquid the needed rounds. The scoreline tightened to 8-7, which was where the action really kicked off.
Auni "AvovA" Chahade clutched a 1v1 to give their team a ninth point. Liquid tried to pause soon after but weren't able to convert it, as nukkye held back an A retake alone against three, aceing in the process and taking his team to match point. Liquid stole a round to hang on at 12-8, with AvovA winning another clutch, against three, to tie the series.
The second clutch AvovA won on Bind definitely fired him up.
With the series going the distance, ScreaM was all fired up. Reaching a comfortable 8-4 margin on Haven, he climbed to nearly 300 ACS by the time the half was over. They carried their momentum over to the first two rounds of the second half.
G2 replied with two rounds for themselves, leading Liquid to call a timeout while 10-6 up. G2 kept adding up rounds, but Liquid's advantage ended up proving insurmountable. Carried by the Benrlitom brothers, Liquid took G2 down 13-9 and, for the first time in both team's long histories, defeated G2 in a series.
L1NK later revealed Liquid's playbook for today's series.
"Go to Mixwell's bombsite," he said as his teammates laughed around him. "That was our number one thing. We just knew we had to play the same as we've always played. We just played the same as every practice. We just do the same things every time. We needed to make sure we stayed calm because sometimes we get a little bit overzealous or crazy."
It took a year, three months, and four games but Liquid have finally bested G2 in a series.
In the lower bracket semifinal, Guild were up against Futbolist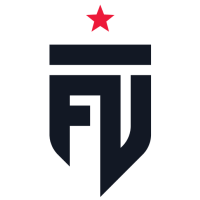 Futbolist Europe Rank #18 mag0o İbrahim Temizel sterben Emre Demirci SasuKe Ufuk Göktaş MOJJ Buğra Kiraz qRaxs Doğukan Balaban qw1 Konuralp Şahin . The Swedes were in the process of dismantling Turkey's LCQ presence, having previously won against SuperMassive Blaze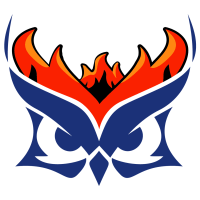 SuperMassive Blaze Europe Rank #12 russ Batuhan Malgaç pAura Melih Karaduran Turko Mehmet Özen Brave Eren Kasırga Izzy Baran Yılmaz and Oxygen Esports
Oxygen Esports Europe Rank #16 glovee Burak Yıldırım m1tez Muhammed Tezcan XiSTOU Göktuğ Canciğer Unity Cihan Seferoğlu , while Futbolist were setting a record for themselves in international competition, having never gone this far.
Guild absolutely manhandled Futbolist on Haven. The only rounds Futbolist won were the first two of the second half, as William "draken" Sundin clutched against two on A to end the map. Saif "Sayf" Jibraeel spared no one, ending with six multikills—two of those 3Ks and one 4K— and a 2.57 K:D ratio.
Guild carried the momentum over to Icebox. For every two rounds they'd win, Futbolist were only able to answer with one, leading to a decisive 9-3 half. Guild struggled a bit on their defense, unable to fully take hold of sites, but ended up coming out on top 13-7 to advance to the lower bracket final.
Guild's duels were all green on Haven.
The final match of the day was between G2 and Guild. G2 had to pick themselves back up after being swept by Liquid, while Guild came in hot off the match against Futbolist.
G2 had a firm grasp on Bind for the first half, going up 8-4 by virtue of several retake wins. Guild then managed to win the pistol round in their defending half, thus turning the game on its head. Guild picked up the next five rounds, being interrupted only by a solid B hold from G2. But that didn't stop Guild, who placed the next three on the board to finish off a monumental comeback 13-9.
In the first half of Bind, the entirety of Guild added up a total of 35 kills in the first half, later finishing the game with 71.
Having already stolen their opponent's map, Guild jumped to the lead on Haven. They propelled themselves to a 5-1 lead, which prompted a timeout from G2. The pause didn't translate into many rounds for the Jose "koldamenta" Luis Aranguren-led squad, as draken pulled out a stunner 3K on the A site to keep his team going. G2 called another timeout, 7-2 down, but still lost the half 9-3.
Check. The. Corner.
G2 bounced back in the second half, securing the pistol and the following round. They maintained their momentum , sensing the beginnings of a comeback as they closed the gap to 9-10. keloqz, who had 7 kills, led the charge for his team and added on nearly 100 ACS across the second half.
Guild hung onto dear life in the closing rounds, barely edging out G2 in a slew of chaotic end-of-map rounds . With a 13-11 win, the Swedes took down G2 , advancing to the EMEA LCQ grand final in the process.
"It feels like we're very comfortable on Haven in general. We've had good results in practice, we've played it very well," Sayf said. "Especially with the Skye coming out here now, that we haven't played with before, we feel like we have more control of the map. We kind of evolve on the things we already have so it just makes our playbook a lot bigger."
Yacine "Yacine" Laghmari had an insane performance on this final map. Despite a mere 1.2 K:D, Guild's main duelist surpassed 300 ACS and nearly reached 240 average damage per round.
"I don't know how to explain it," Sayf said. "Today my internet broke and I went to [Yacine's] place and we just started playing. It felt amazing to just be there with him, it was just a great vibe in general so today was awesome."
Everyone agrees the Prime Vandal has hacks, right?
The EMEA LCQ ends tomorrow. Guild will be looking to complete a near-total lower bracket run, while Liquid aim to keep their undefeated streak, having only lost one map since their first LCQ match on October 11.
"I feel like we just need to play the game and stop standing like bots and getting killed by ScreaM. That's just my honest opinion," Sayf said regarding tomorrow's grand final. "If we actually play the game, if we put in an effort, if we make plays and work together we're going to take this home."
Tomorrow's best-of-five grand final is scheduled for 5 p.m. CEST. Whoever comes out on top will be EMEA's fourth representative at Champions, held in Berlin in December.