Guild Esports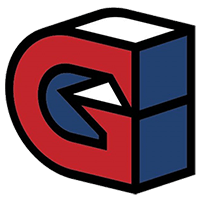 Guild Esports Europe Rank #5 Sayf Saif Jibraeel Leo Leo Jannesson and Futbolist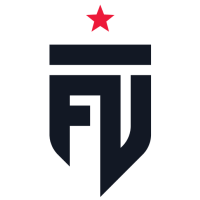 Futbolist Europe Rank #18 mag0o İbrahim Temizel sterben Emre Demirci SasuKe Ufuk Göktaş MOJJ Buğra Kiraz qRaxs Doğukan Balaban qw1 Konuralp Şahin remain in contention for the final EMEA Champions slot after defeating Oxygen Esports
Oxygen Esports Europe Rank #16 glovee Burak Yıldırım m1tez Muhammed Tezcan XiSTOU Göktuğ Canciğer and SuperMassive Blaze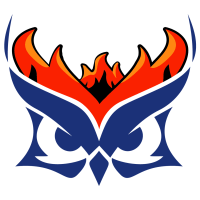 SuperMassive Blaze Europe Rank #12 russ Batuhan Malgaç pAura Melih Karaduran Turko Mehmet Özen Brave Eren Kasırga Izzy Baran Yılmaz today.
Guild last faced Oxygen in the Group B Decider of Stage 2's EMEA Challenger Playoffs, where Oxygen triumphed 2-0. Back then, a slot to Reykjavik was on the line. This time, the reward is far greater: a place at Champions.
Guild and Oxygen opened on Split in a tightly contested affair. Guild won the first two rounds, but let their opponents tie it up. The Malkolm "bonkar" Rench-led squad took another two to go up 4-2, but were unable to extend their advantage, tying the half.
After winning two and losing two, Guild kicked it into high gear. Off the back of a 1v1 clutch from Saif "Sayf" Jibraeel, they began a five-round winning streak that, in spite of a timeout from Oxygen, wasn't interrupted. Guild won the first map 13-8 and would go on to play Oxygen's pick.
With an overall 1.68 K:D, Sayf put Guild on his back in today's series.
Oxygen started off strong on Breeze with a 5-1 lead and forced a timeout from Guild. Despite the pause, Oxygen kept increasing their advantage. Down 10-5, Guild solidly took the B site. Oxygen immediately called out a timeout, but weren't able to stop the bleeding as they lost another six rounds. Down 11-10, Oxygen added up one more round to tie the game. Guild then stole the next two to find the 13-11 win and complete the comeback.
"I heard we were down quite a bit after the game [but] it didn't feel like it," Yacine "Yacine" Laghmari said in the broadcast interview. "A couple of unfortunate rounds went their way and all of a sudden you're down a lot but we always felt that we'd pull through and make it. It feels good, but we've got a long way to go."
Regarding recent public criticism of bonkar, Yacine pointed to today's performance.
"The calling was all him," he said. "There's so much more behind the curtains that people don't see and it's easy to look at the numbers and say 'he's gone, he should be replaced.' But if you bring in five superstars, it's not going to work anyway. You need the balance."
Flashy plays weren't enough for an Oxygen win today.
Oxygen's loss to Guild meant Futbolist would be the sole Turkish team in the running for Champions after today's matches. The last match of the day pit Futbolist against SuperMassive Blaze. Their previous encounter, over three months ago, ended in a 3-2 SMB victory.
Futbolist came swinging out of the gate against SuperMassive Blaze on Split, chaining the first six rounds together. SMB would later bring it back to a much closer 7-5 scoreline. Switching to Defense, Futbolist had another strong start and increased their advantage, reaching 10-6. SuperMassive Blaze managed two more rounds before Futbolist closed out the map 13-8.
sterben kept up his clutch record on Split, tied in 3rd with 4 clutches.
"We didn't have a lot of time to prepare [Haven] how I wanted to," Enrico "Sytu" Bonfiglioli later said. "We started to bootcamp only two weeks ago so we had to make some choices. Haven is a work in progress."
Despite their Haven being a work in progress, Futbolist won the pistol, as they would for the entire series, and converted the next round on Haven. But it soon fell apart. SuperMassive Blaze quickly tied the map and jumped into the lead 4-2. Those four rounds lost prompted a timeout from Futbolist, which only net them one round. Baran "Izzy" Yılmaz clutched against Emre "sterben" Demirci and helped his team to another four rounds, thus securing the half 8-4. After losing the first two rounds of the second half, they went on a five-round rampage that tied the series up 13-6.
On Icebox, Futbolist had a stormer of a game. They only lost rounds four and seven in the first half and rocketed up to an unstoppable 10-2 advantage. Futbolist took the second half pistol but dropped two rounds thanks to a force buy surprise from SMB. Futbolist then bounced back to take the final two rounds, with a 1v2 from mojj closing out the series 13-4.
A 1v2 slip up from SuperMassive Blaze got them eliminated from the LCQ.
"I'm excited. I'm really happy for the players," coach Sytu told the on-stream post-match interview. "Now we'll show the work we did and I'm really happy. I have no other words."
Futbolist are now the only remaining Turkish team in the running for the final Champions slot.
"We'll see [if we're the best team in Turkey again]," Sytu said. We have to work step by step. Now we've done one step, let's go tomorrow and I'm confident in the players. We did a good job, like I said."
However, if Futbolist are to remain in the running, they have to face Guild, who have defeated the other two Turkish teams in the event.
"I saw the history of Guild against all the Turkish teams. Tomorrow is not only revenge for Futbolist," he said. "It's a revenge for every Turkish team. We hope to continue to represent the Turkish in the best way possible tomorrow. We hope to have a good match."
Looking Ahead
Tomorrow is a longer day for the EMEA LCQ, with three games on the schedule. By the end of the day, the two teams that will fight in the grand final for the Champions slot will be decided.
Tomorrow's games are: