Oxygen Esports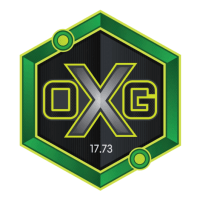 Oxygen Esports Europe Rank #15 glovee Burak Yıldırım Toronto Erdem Soğukpınar m1tez Muhammed Tezcan XiSTOU Göktuğ Canciğer Unity Cihan Seferoğlu and SuperMassive Blaze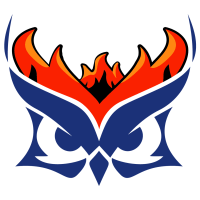 SuperMassive Blaze Europe Rank #12 russ Batuhan Malgaç pAura Melih Karaduran Turko Mehmet Özen Brave Eren Kasırga Izzy Baran Yılmaz survived the first elimination round of EMEA's Last Chance Qualifier.
The first match of the day, between Anubis Gaming
Anubis Gaming MENA Rank #1 zizox Zeyad ElSawaf Avez Hazem Khaled Tuna Ayman Mosaad Shalaby Mohamed Shalaby fr0st Amr Mohamed chrollo Omar Hussein and Oxygen, started on Split. The latter quickly showed their superiority, going up 9-2. To close out the half, Anubis solidly held back a retake from Oxygen. It wasn't a flashy round, its only highlight a 3K from Zeyad "zizox" ElSawaf, but it gave them new hope.
This simple 3K was all Anubis needed to threaten a comeback.
The first eight rounds of the second half were Anubis', with Oxygen unable to properly answer until round 21. From there, the teams took the fight to overtime. Oxygen decided 12 was as far as Anubis would go on Split, shutting it down 14-12.
"It's strong on Defense," zizox said about the team's double-sentinel composition that allowed them a strong first half. "But it can be problematic on Attack."
Oxygen picked Ascent, one of their more successful maps, as the second one. Anubis were barely able to get their foot in the door and only won three rounds. With a crushing 13-3 loss, Anubis were eliminated from Champions contention.
"We don't know why things went wrong against Anubis on Split," zizox said in the broadcast interview. "We are going to fix it. Particularly in this game, we didn't analyze or look at our opponent. We just focused on ourselves."
It's easier when they line up for you.
Next up on the chopping block were SuperMassive Blaze and One Breath Gaming
One Breath Gaming Europe Rank #14 Sp1ke Stanislav Koshel minse Vladislav Kuzminykh hugeon Denis Vasiliev zeddy Nikolai Lapko Coffee Nikita Antsypirovich .
Breeze was all smooth sailing for SuperMassive Blaze, who secured a comfortable 13-5 win on their pick. On Split, One Breath were unable to create a big advantage until the second half rolled around, where they chained four rounds together and were, eventually, able to tie the series with a 13-10.
In spite of winning Split, One Breath were unable to carry that momentum onto Haven. The three rounds One Breath found in the closing stages of the first half were it for them, with SuperMassive Blaze locking down a 13-3 result to eliminate their opponents.
"Accidental collateral" might be the best way to describe this clutch from Nikolai "zeddy" Lapko.
Only six teams are now in the running for the final Champions slot. The EMEA LCQ returns tomorrow with the upper bracket semifinals, whose winners will be two victories away from Champions.
Tomorrow's games are: