G2 Esports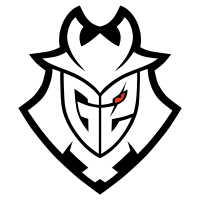 G2 Esports Europe Rank #7 keloqz Cista Wassim Mixwell Oscar Cañellas koldamenta Jose Luis Aranguren AvovA Auni Chahade nukkye Žygimantas Chmieliauskas and Futbolist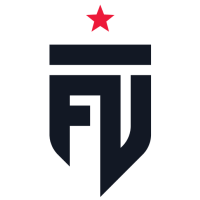 Futbolist Europe Rank #18 mag0o İbrahim Temizel sterben Emre Demirci SasuKe Ufuk Göktaş MOJJ Buğra Kiraz qRaxs Doğukan Balaban qw1 Konuralp Şahin sian Mustafa Tabakoglu hatex Cüneyd Baş MACHINERIS Mustafa Sürer were the first ones to claim wins in the EMEA Last Chance Qualifier.
The eight-day journey to Champions began for EMEA. Out of eight qualified teams, only one will trade the online Last Chance Qualifier for the offline Champions event in Berlin.
Coming in as one of the hottest teams of EMEA, G2 surprised no one on in their opening map against Anubis Gaming
Anubis Gaming MENA Rank #1 zizox Zeyad ElSawaf Avez Hazem Khaled Tuna Ayman Mosaad Shalaby Mohamed Shalaby fr0st Amr Mohamed chrollo Omar Hussein . Bind was an absolute stunner from Oscar "Mixwell" Cañellas and co., as they took it 13-4. The second map, however, was a different story.
"We knew they had a good Breeze," Jose "koldamenta" Luis Aranguren said in the post-match interview. "We knew it was one of their home maps so we expected it to be tough." G2's IGL later added that the team had been working on Breeze to "find [their] game style," claiming their Breeze was never "deep."
To do that, G2 placed Mixwell on Cypher and Žygimantas "nukkye" Chmieliauskas on Skye.
"We knew that if we wanted to have a good Breeze we had to play Cypher," koldamenta explained. "[Mixwell] said he wanted to try to play it and I think he gives us a lot of info during the rounds and does a really good job."
Being Anubis' pick, Breeze started out in favor of them. After tying up the half, Anubis jumped to an 11-7 lead—one that would crumble before their eyes. With both teams on equal economic footing, G2 retook the A site to start a six-round campaign that would take them to a 13-11 victory to close out the series.
Mixwell spun right round to win G2 a (extremely comedic) round.
A Turkish duel was up next between Futbolist and Oxygen Esports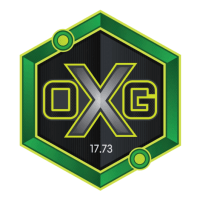 Oxygen Esports Europe Rank #15 glovee Burak Yıldırım Toronto Erdem Soğukpınar m1tez Muhammed Tezcan XiSTOU Göktuğ Canciğer Unity Cihan Seferoğlu . Futbolist picked Split, their second-most played map, to start off the series. Oxygen hadn't elected to play this map as frequently, but still they kept it close for the first half, which ended 6-6. Futbolist's defensive side ended up being too strong for their fellow countrymen, closing out the match 13-6.
Neither team was able to establish a clear advantage on Ascent, despite the pressure being on for Oxygen. Futbolist found a late surge of energy, allowing them to reach 13-10 to end the day.
Konuralp "qw1" Şahin, one of the team's most recent signings, put up a particularly impressive showing with 13 multikills across both maps, opening up several rounds with 10 first bloods.
Looking Ahead
The opening round of the EMEA LCQ continues, with two more games scheduled between veteran squads and fresher faces: