It was only May when Crazy Raccoon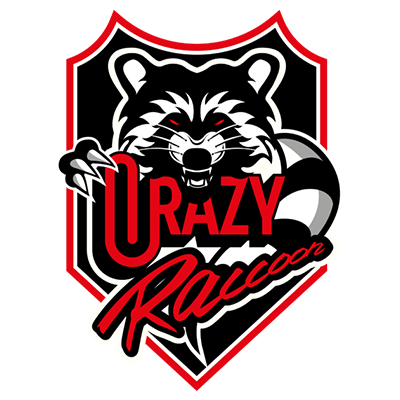 Crazy Raccoon Asia-Pacific Rank #4 Medusa An Min-cheol neth Yusuke Matsuda Bazzi Park Jun-ki (박준기) Fisker Hideki Sasaki Minty Daiki Kato ade Teppei Kuno Munchkin Byeon Sang-beom (변상범) landed ashore in Iceland for the first international LAN tournament in Valorant history. A mixed Japanese-Korean roster, they qualified for Masters: Reykjavik after upsetting Absolute JUPITER

Absolute JUPITER Inactive makiba Miyamoto Akastuki Laz Ushida Koji crow Maruoka Tomoaki barce Takebayashi Ryo takej Takemori Shogo Reita Oshiro Ryu , now known as ZETA DIVISION
ZETA DIVISION Asia-Pacific Rank #3 makiba Miyamoto Akastuki Laz Ushida Koji crow Maruoka Tomoaki barce Takebayashi Ryo takej Takemori Shogo Reita Oshiro Ryu , for the spot. They came in with potential, but ultimately bowed out early after two losses.
For the next few months, they revamped their roster, with two going to content creation and the team adding four new players to the roster, and their roster proved well enough to earn their tickets to Germany this month. They'll be looking for better fortunes this time, but now they'll have to contend with a much larger international field and potentially their domestic rivals.
Medusa and neth piggyback their way to Berlin (Photo by Colin Young-Wolff/Riot Games)
Between their elimination from Reykjavik and Stage 3, Crazy Raccoon made significant overhauls to their roster. Hiroto "rion" Tateno and Jyousuke "zepher" Matsuda moved to streaming. But the biggest change was adding four new players to their roster.
Park "Bazzi" Jun-ki (박준기) was the first of the new recruits, being previously released from LAG Gaming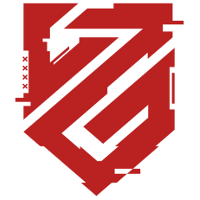 LAG Gaming Inactive and was also a former Overwatch League player. Daiki "Minty" Kato and Hideki "Fisker" Sasaki moved over from FAV gaming
FAV gaming Inactive SylFy Hisao Yone , with Fisker previously a professional Fortnite player. Rounding out the new additions was Teppei "ade" Kuno transferring from SCARZ
SCARZ Asia-Pacific Rank #22 C1nder Ko Jae-hyuk (고재혁) marin ryota- .
With the new four joining An "Medusa" Min-cheol, Yusuke "neth" Matsuda and Byeon "Munchkin" Sang-beom (변상범), the team dived back into the fold again, qualifying for Stage 3: Challengers 1 in Japan, and subsequently placed first in their group in the main event to earn a spot in the Challengers Finals, putting them one step closer to Berlin.
In the Challengers Finals, they breezed through their first two games in the upper bracket, before meeting stiff resistance from NORTHEPTION
NORTHEPTION Asia-Pacific Rank #11 ten Tenta Asai Meiy SugarZ3ro Seoldam Astell in the upper bracket finals for a chance to go to Berlin. But Raccoons ultimately prevailed, earning a spot in Masters and advancing to the grand finals of Challengers.
Munchkin and co. will get another chance on the international stage (Photo by Colin Young-Wolff/Riot Games)
In the grand finals they met a familiar foe yet again: ZETA DIVISION. Both had already earned their spots for Berlin. What was left was playing for seeding, standings, and pride in their rematch.
In the best of five final, ZETA was poised to make a clean 3-0 sweep after crushing them in the first two maps, but Crazy Racoon mounted a comeback to bring it to map five. But it was ZETA that got their revenge by beating them in the final map to win the tournament.
As Crazy Raccoon fly out to Europe for their second European LAN event starring a new lineup, the fog from Reykjavik looms overhead. Japan, once one of the most anticipated regions in Valorant, was eliminated in back-to-back 2-0 series — winning no maps in their country's intercontinental debut.
With Japan now earning two slots in Berlin, both of them this time head to Germany. Crazy Raccoon has another opportunity to go further beyond their previous missteps with their new expanded roster, and they'll have to fend off teams from across the world and their rivals.