Gambit Esports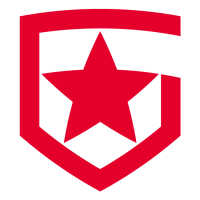 Gambit Esports Europe Rank #1 Redgar Igor Vlasov Chronicle Timofey Khromov d3ffo Nikita Sudakov sheydos Bogdan Naumov nAts Ayaz Akhmetshin are an unquestionable Russian powerhouse, taking first place across most CIS tournaments they could get their hands on. In spite of that, they finished Stage 2 with a bittersweet taste in the mouth.
LAN was on the line in Stage 2. In Stage 2: Challengers 1, Gambit were upset by CrowСrowd
CrowСrowd Inactive Cloud Kirill Nehozhin dreAms Adel Smirnov Duno Mikhail Fokin trial Panic Leonid Pozdnyakov in the opening rounds. They came back the following Challengers to get revenge on CrowCrowd and qualifying to become CIS's first, and only, EMEA representative with the capability to go to Iceland.
But Lady Luck didn't play in Gambit's favor in their EMEA qualifying match against Fnatic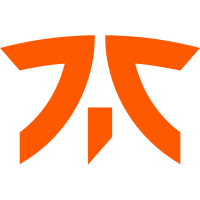 Fnatic Europe Rank #6 MAGNUM Martin Penkov Derke Nikita Sirmitev Boaster Jake Howlett Mistic James Orfila doma Domagoj Fancev , and they got knocked out 2-0. But it just fueled the team even more for Stage 3.
Returning to competition, the team won Stage 3's Challengers 1 and quickly reserved their place in the EMEA Challengers Playoffs. LAN was again on the line. This time, all Gambit had to do was repeat their semifinals accomplishment from Stage 2.
Carrying their region's first seed got Gambit a first round BYE. Their opener was a sweaty 2-0 victory over Guild Esports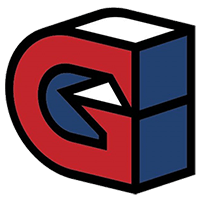 Guild Esports Europe Rank #9 Sayf Saif Jibraeel Yacine Yacine Laghmari bonkar Malkolm Rench Leo Leo Jannesson draken William Sundin . After that, Acend
Acend Europe Rank #2 zeek Aleksander Zygmunt cNed Mehmet Yağız İpek starxo Patryk Kopczynski BONECOLD Santeri Sassi Kiles Vlad Shvets knocked them down to the lower bracket. Despite that, only one victory stood in between Gambit and Berlin. And of course, they'd have to fight Team Liquid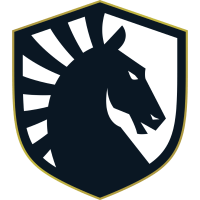 Team Liquid Europe Rank #4 Jamppi Elias Olkkonen Kryptix James Affleck L1NK Travis Mendoza soulcas Dom Sulcas ScreaM Adil Benrlitom for it.
Gambit took a while to find their footing in the series, but reverse swept a previous EMEA representative to, this time, actually go to LAN. The team, playing from Gambit's offices, erupted in cheers. Redgar's post-match interview was even affected as the IGL hurt his voice screaming after the win.
Despite playing only for seeding, Gambit were still relentless in their pursuit of first place and first seed, eliminating G2 Esports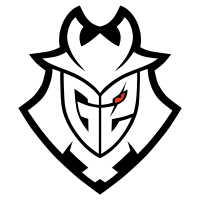 G2 Esports Europe Rank #5 keloqz Cista Wassim Mixwell Oscar Cañellas koldamenta Jose Luis Aranguren AvovA Auni Chahade nukkye Žygimantas Chmieliauskas and Acend in the next two matches, reaching the grand final.
Gambit looked doomed in the grand final, which they started with a 13-1 loss to SuperMassive Blaze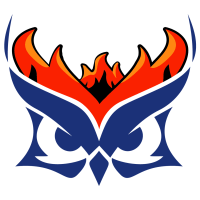 SuperMassive Blaze Europe Rank #7 russ Batuhan Malgaç pAura Melih Karaduran Turko Mehmet Özen Brave Eren Kasırga Izzy Baran Yılmaz , but came back with three extremely strong map victories that gave them their first EMEA trophy — after qualifying for their first LAN, no less. It was the culmination of a perfect run.
Gambit are a breath of fresh air in a scene that has seen many changes over the last months. The Russian squad has only swapped one player since they first debuted for Gambit in late September of 2020. They removed Danila "Sunset" Soloviov and, after some trial matches, welcomed the incoming IGL and captain Igor "Redgar" Vlasov in his place.
Gambit are the proof dedication and hardwork, mixed in with teamwork and camaraderie, are the secret to success. It nearly worked for them in Stage 2, but it finally worked for them in Stage 3 — and extremely well.
Already widely regarded by pros, Ayaz "nAts" Akhmetshin was Gambit's breakout player of the tournament. The sentinel managed higher numbers than some Duelists and was the highest-scoring player in his role throughout the tournament. He ended the tournament with a 2.91 KDA ratio, with a final day performance that kept him glued to his seat for a while even after the game had ended, sought after by journalists.
"I don't even know where my team is. They're all gone," he told VLR.gg from the Gambit offices, as the long day of post-match interviews came to a close.
Before Stage 2 started, Gambit were already highly regarded. Their EMEA performance furthered this, and the feedback the team obtained during Reykjavik scrims with international teams seems to have worked.
If the team can carry this momentum into Masters Berlin remains to be seen.
The CIS region looked like a piece of cake for Gambit; it always has. But the Russians are thirsty for more. They've already won one Masters tournament. It might just be time for another one.