Sentinels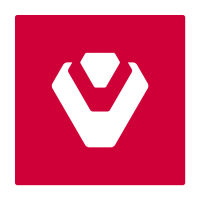 Sentinels North America Rank #1 TenZ Tyson Ngo ShahZaM Shahzeb Khan SicK Hunter Mims zombs Jared Gitlin dapr Michael Gulino carries a legacy of which there is no parallel within the Valorant ecosystem. While the team has seen its share of hiccups, perhaps most notoriously in First Strike: North America, the roster holds the game's only world title to their name.
That name is home to among one of the oldest cores in Valorant, one that has only seen one roster change, which arose from a scandal that has led to over three independent investigations into the suspended player.
But from that came a shocking loan and one of the most expensive acquisitions in esports history, with the prodigious Tyson "TenZ" Ngo easily slotting into the roster, rounding out the team into its current form today.
That roster is among one of the most feared and admired in the scene today. At home, Sentinels have dominated the North American field, standing as a pillar of stability in a scene continually in flux. Abroad, Sentinels were uncontested in Reykjavik; no team could take a map from the North American superteam.
Throughout all this, Sentinels have remained a strictly five-man roster. While the team may have dabbled in trials with coaches, analysts, and the like, Sentinels have never officially fielded a coach in a major event. And the team intend to keep it that way, at least for now.
Sentinels' synergy makes them among one of the dangerous teams in Valorant (Photo by Colin Young-Wolff/Riot Games)
An overwhelming majority of teams field a coach with their roster to help with strategies and analysis. Some organizations like T1

T1 North America Rank #13 brax Braxton Pierce dawn Anthony Hagopian Skadoodle Tyler Latham autimatic Timothy Ta curry Rahul Nemani and Cloud9 Blue
Cloud9 Blue North America Rank #4 xeta Son Seon-ho (손선호) Xeppaa Erick Bach leaf Nathan Orf mitch Mitch Semago vanity Anthony Malaspina poiz Michael Possis have two coaches for their roster. Rather notoriously, some like 100 Thieves
100 Thieves North America Rank #2 Hiko Spencer Martin Ethan Ethan Arnold b0i Aaron Thao nitr0 Nick Cannella Asuna Peter Mazuryk have even more, with 100T fielding a coach, an analyst, and a substitute/analyst on their roster. Sentinels, in the minority, has nobody else except their manager.
"We could have all that if we want to, we just don't really feel the need to," Michael "dapr" Gulino explained to VLR.gg in August. "We've had multiple offers from good coaches; we turned them down. We could get an analyst, but [we] just don't feel the need to. I feel we do the job just as a five-man unit well enough."
But as Valorant shifts more offline, the lack of a coach may begin to hit Sentinels hard. Online, coaches are almost nothing more than another voice in the TeamSpeak, only able to communicate during certain breaks within the match. But offline, they serve a much greater purpose, and nobody sees that potential more than the team's primary in-game leader and captain Shahzeb "ShahZaM" Khan.
"We definitely realized that the coaches have this whole setup [on LAN]," ShahZaM explained in Iceland. "Online, I can have notes physically with me and I can talk about stuff, refresh, and take a timeout if I'm out of ideas or something. But here on LAN, we don't have a coach that could take a timeout and read off the notes or anything. So that was definitely different; I guess a little bit of a disadvantage for us."
Throughout his time on Sentinels, as the team's primary in-game-leader and captain, ShahZaM has been proactive in managing tasks that would normally be assigned to a coach or analyst: prepping for matches, analyzing his team's gameplay, and developing strats — all critically with knowledge of both how the game plays and how his team plays.
It's a great burden to carry, and while it'd be nice to have much of that weight taken off his shoulders, he still remains content with the workload required to stay on top. At least, for now.
"It's good and bad," ShahZaM said. "Eventually we definitely wanna implement a coach, just right now I'm pretty comfortable with the workload."
But the benefits that apply to coaches still also apply to an in-game leader on LAN. Because the team is together in-person, strategies and concepts are much easier to convey with visual cues, instead of with hasty, convoluted explanations over voice chat.
But taking advantage of this coordination offline requires a team with deep investment in both the game and their team structure online. Building this type of synergy takes time, but it's paid off immensely for the roster. It remains one of the greatest strengths of the roster, the sanctity of which could be disturbed by the haphazard addition of a coach.
To Hunter "SicK" Mims, the addition of a coach could take away a part of the team's chemistry, and the big issue at the moment is there aren't yet any coaches good enough to offset that potential loss.
"A lot of the Valorant coaches right now don't have any experience playing the game," SicK said. "They're just transitioning from a different game or maybe they're like a sports psychologist or something crazy. I don't think it's worth it to get a coach just to get a coach right now since the game is new."
Sentinels were the only team at the Stage 2 Masters in Reykjavik to not field a coach at the event. They were also undefeated at the event. Could it happen again?
Going into Stage 3: Masters Berlin, Sentinels will be one of two teams flying to Germany without a coach. While Envy
Envy North America Rank #3 Marved Jimmy Nguyen Victor Victor Wong crashies Austin Roberts FNS Pujan Mehta yay Jaccob Whiteaker will be competing in the event without their coach Michael "Mikes" Hockom, his absence stems from passport delays in the United States.
As Riot and other organizers hope to pivot more and more back toward LAN events in the coming years, the prevalence and skill of the coach talent pool in Valorant will grow in time. ShahZaM and co. are well aware that a change may be on the horizon, but for now, Sentinels remain a well-oiled, optimized machine.
And if it ain't broke, don't fix it.