Team Singularity
Team Singularity Inactive Insider Artem Puzanov NLaaeR Ilya Koppalov B1SK Vitaliy Emelyanov Dimaoneshot Dmitriy Bandurka hvoya Aleksandr Eremin have decided to part ways with the entirety of their Russian roster, a squad they have maintained since October of last year when they signed FishkaVTom
FishkaVTom Inactive Edelweiss Dmitrii Koblov Insider Artem Puzanov Gray Denis Daniljuk NLaaeR Ilya Koppalov trexx Nikita Cherednichenko .
Team Singularity
@SNG_Esports
The current core was formed in March when the team replaced Nikita "trexx" Cherednichenko with the more experienced Dmitriy "Dimaoneshot" Bandurka. The roster had to quickly enter into matches, narrowly qualifying to their Regional Masters in Stage 1 over Vladyslav "arch" Svistov's Deja Vu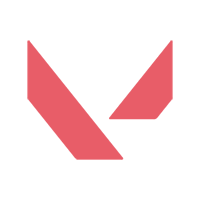 Deja Vu Europe Rank #98 Razvy Egor Ogrin HEMMORJAY tankzor Gray Denis Daniljuk . In the Masters event they started out strong with a sweep over CrowСrowd
CrowСrowd Inactive Cloud Kirill Nehozhin dreAms Adel Smirnov Duno Mikhail Fokin trial Panic Leonid Pozdnyakov but, after being stomped by Gambit Esports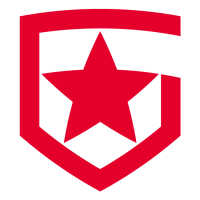 Gambit Esports Europe Rank #1 Redgar Igor Vlasov Chronicle Timofey Khromov d3ffo Nikita Sudakov sheydos Bogdan Naumov nAts Ayaz Akhmetshin , they couldn't provide a repeat result against the Crows which ended their run in groups.
With a failure to reach the EMEA Finals in Stage 2, the team was forced to reconsider roles, replacing Duelist Stanislav "Sp1ke" Koshel with the more supportive Vitaliy "B1SK" Emelyanov.
This started their run of many smaller regional tournaments, which led up to the 3rd Stage of VCT, where they quickly made it through into the Challengers 1 Main Event.
With Aleksey "slk" Lynksov joining as coach, the Russians began their Main Event journey but quickly found themselves in the lower bracket, after Gambit swept the roster, and after an extremely close series against GMT eSports
GMT eSports Europe Rank #21 sharyk Normund Faterins xenon Vladimir Lobov Winteryrook Evgeniy Lenko MiniBoo purp0 Semyon Borchev they fell to forZe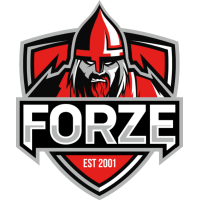 forZe Europe Rank #10 SUYGETSU Dmitry Ilyushin Art1st Vyacheslav Lyadnov hugeon Denis Vasiliev Coffee Nikita Antsypirovich zeddy Nikolai Lapko , leaving Singularity to regroup for Challengers 2.
The only way for the roster to get to the EMEA Playoffs was to win the next event, and so they opted for a change in leadership, with Aleksandr "hvoya" Eremin coming in and taking Denis "Gray" Daniljuk's slot. They started the second Challengers in great form, beating tyeasy
tyeasy Europe Rank #0 yuudai Danila Ovchinnikov mizuN Alexander Katok Vlady Vladislav Trofimov before sweeping One Breath Gaming
One Breath Gaming Inactive BRAVEAFb0Y Andrew Gorchakov Sp1ke Stanislav Koshel Lee Igor Lee minse Vladislav Kuzminykh spellfull Diyar Issakhanov . However, a loss to forZe in the upper final forced them into the lower bracket, where they were swept by One Breath Gaming 0-3 in the repeat encounter.
With this result, the squad haven't been able to accumulate enough circuit points to qualify for the EMEA LCQ, leading Singularity to part with the roster.
Dimaoneshot revealed on Twitter that the project will be sticking together and are open to organizational inquiries.
The ex- Team Singularity
Team Singularity Inactive Insider Artem Puzanov NLaaeR Ilya Koppalov B1SK Vitaliy Emelyanov Dimaoneshot Dmitriy Bandurka hvoya Aleksandr Eremin team consists of: