Cream Real Betis
Cream Real Betis Inactive Prisi0n3r0 Ramón Mateu Bromas Jose-Antonio Ramos Gonzalez XeoN Carles Garcia has announced the acquisition of the Team 28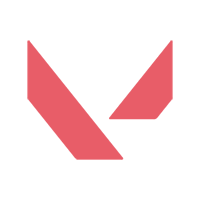 Team 28 Inactive squad. The Spanish organization is known in Europe and South America for its teams in CS:GO, League of Legends, and PUBG.
Cream Real Betis
@CreamRealBetis
As Team 28, the all-Spanish squad put up solid results in the local scene, recently placing first in the Iberian Guardianes GG Series #3. They've played well at other tournaments, too, defeating the rising SUMN FC squad and playing close matches against Giants Gaming.
The team is made up of players with backgrounds from Overwatch and CS:GO. Linepro , PoPiFresH , and Bromas all had careers in Overwatch during the first couple of years following the game's launch but have been retired for some time. All three played on the 2018 Spanish World Cup roster. VARES and XeoN come from CS:GO and played together for x6tence.
Cream Real Betis' Valorant debut will be this week when they compete in LVP's Genesis Cup Fuego.
The Cream Real Betis
Cream Real Betis Inactive Prisi0n3r0 Ramón Mateu Bromas Jose-Antonio Ramos Gonzalez XeoN Carles Garcia roster is: