Thomas "kAdavra" Johner has been made an inactive member of Alliance
Alliance Europe Rank #20 Zik Sigurd Jensen SEIDER Mathias Seider Fearoth Enzo Mestari luckeRRR Niels Jasiek hype Tautvydas Paldavicius . Additionally, coach Daragh "Neekz" Coady has departed the team.

This announcement comes after Alliance made an early exit from Stage 3 Challengers 2 alongside Vitality. Alliance have not earned enough circuit points to qualify for the Last Chance Qualifier, as the only event they attended where they earned circuit points was Stage 1 Masters. They finished in 7th-8th place following losses to DfuseTeam
DfuseTeam Inactive hoppY Dylan Aube logaN Logan Corti AKUMAAAAA Alex Lo Bello TakaS Jonathan Paupard rodeN Rodolphe Bianco and Guild Esports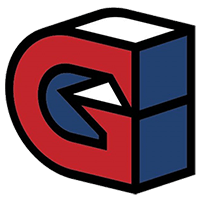 Guild Esports Europe Rank #5 Sayf Saif Jibraeel Leo Leo Jannesson respectively.
kAdavraa joined Alliance at the beginning of the year after Enzo "Fearoth" Mestari was announced as the team's first player. Neekz joined the team much more recently at the beginning of June. According to kAdavraa's twitlonger post about his benching, he is exploring other opportunities, but is still under contract with the organization.
In light of these two departures, general manager James "BanKs" Banks has announced that the team is in search of controller and duelist mains to fill vacant roster spots.
Alliance
Alliance Europe Rank #20 Zik Sigurd Jensen SEIDER Mathias Seider Fearoth Enzo Mestari luckeRRR Niels Jasiek hype Tautvydas Paldavicius is currently: