Fire Flux Esports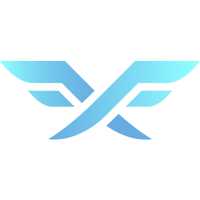 Fire Flux Esports Europe Rank #41 lurzy0y0 Ibrahim Sandıkcı SouhcNi Ibrahim Sağır lauress Toprak Kaynak sociablEE Volkan Yonal and Natus Vincere
Natus Vincere Europe Rank #26 Cloud Kirill Nehozhin dinkzj Denis Tkachev Duno Mikhail Fokin arch Vladyslav Svistov 7ssk7 Artur Kurshin were cut from the Stage 3: EMEA Challengers Playoffs today, keeping Guild Esports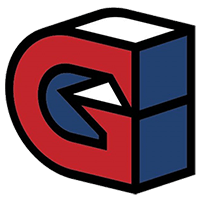 Guild Esports Europe Rank #5 Sayf Saif Jibraeel Yacine Yacine Laghmari bonkar Malkolm Rench Leo Leo Jannesson draken William Sundin and Giants Gaming
Giants Gaming Europe Rank #4 Meddo Johan Renbjörk Lundborg Davidp David Prins Ambi Štěpán Beránek Fit1nho Adolfo Gallego hoody Aaro Peltokangas in the running.
A blowout 2-0 victory from Guild preceded a nail-biter between NAVI and Giants for elimination, giving the former the win and assuring them survival.
Both teams will now have two days of rest before resuming their lower bracket runs.
Guild didn't kick off their map pick of Split the way they wanted. Fire Flux were 4-1 up thanks to a 4K spray-down from Ibrahim "lurzy0y0" Sandıkcı. In an attempt to consolidate their lead, the Turkish squad called for a tactical timeout, but it backfired horribly.
After the timeout, Fire Flux conceded every round but one, as Guild kept climbing to match point, led by Yacine "Yacine" Laghmari's six opening kills. With the Swedes 11-5 up, Fire Flux used their second timeout of the map to try to get back into the game. Again, it backfired, as Guild impeded a B entry to place themselves on match point. It wasn't long before they won their map pick 13-6.
lurzy0y0 just kept shooting and it kept working.
Fire Flux then took the match to both teams' most played map, Ascent. The pick looked favorable for Fire Flux: they hadn't lost on it since July 6 and Guild hadn't won it since July 7. But Guild apparently didn't care much about history. Guild's first half was absolutely flawless. Leo "Leo" Jannesson racked up almost as many kills as the entirety of Fire Flux did while attacking in the first half.
Kaan "Brasco" Elver gave his team some hope in a last-ditch effort to salvage the game, but it was too late. With a swift knife in the back from Malkolm "bonkar" Rench, Guild dismantled Fire Flux across both maps and eliminated yet another Turkish squad from the EMEA Challengers Playoffs.
Leo and his Astra were the star of the Guild show today. Across both maps, he put in 14 multi-kills and 324 ACS, with a 3.3 KDA ratio to boot.
Switching over to the second match of elimination, NAVI kicked off their Ascent pick well by holding the first two rounds. On the third round of the game, Giants managed to defend their sites and break NAVI's economy, carrying themselves to six rounds despite a tactical timeout from the Russian side when they were 4-2 down.
NAVI bit back and tied up the half. The teams traded the next few rounds, but Giants then surged to match point, 12-8 up. They gave up two rounds, and called for a timeout. NAVI won another round, and Giants requested another timeout. But it was too late, the pendulum of momentum had swayed too far to NAVI's side.
Giants stormed onto Ascent's B site despite a Lockdown from Denis "dinkzj" Tkachev. They destroyed the Killjoy ultimate and were just about prepared to close the game in regulation, but a clutch hold from Kirill "Cloud" Nehozhin forced overtime. Giants had enough of it, and shut NAVI's fun down in overtime with a swift 14-12 win.
Cloud came in clutch when his team needed him most.
Giants unexpectedly picked Breeze next. They had only played it three times coming into the match and they lost two of those. Their sole win was against bref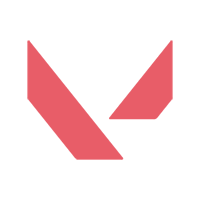 bref Europe Rank #0 Fatiiiih Newzera Alexis Humbert MARCTYLINHO Marcty Bienvenu mikee Michael Lim KONEQT Cista Adel 13-7 in the Europe Stage 3: Challengers 2 round of 32. Their latest losses were to Liquid and Oxygen, respectively.
NAVI, similarly, is notoriously untried on the map, having only played and lost it before this match twice - once to Gambit, in the CIS Stage 3: Challengers 1 grand final, and once to Acend in the EMEA Challengers Playoffs upper bracket quarterfinals.
David "Davidp" Prins justified the pick on the on-stream post-match interview, saying they "feel comfortable. We just need to fix some things - it's a new map, we're a new roster, we didn't have time to work on every map. We just need to work and review the game, fix a few things and I believe we'll be really good on this map."
NAVI had a great start to their opponents' map pick, locking down an early 6-1 lead. The sixth point from the Russian squad triggered a tactical timeout from Giants, which put them back on the map as they tied the half up.
The tie evolved to a 7-7 scoreline, at which point NAVI started to take off. It was six rounds in a row for Cloud's side, allowing his team to tie the series up with a 13-7 win on Breeze. After forcing overtime on Ascent, Cloud showed up again for the entirety of Breeze, acing on round 3 and ending the map with over 220 ADR and a +15 kill differential.
Regarding the Split decider, Davidp later commented he "personally rewatched their game on Split [against Liquid]. I knew that, if they used Killjoy's ult, they would be playing in a certain way. It was a free round for us. They played exactly like I saw on the VODs."
Armed with this knowledge, they entered the server. Although NAVI secured the first three rounds, Giants turned on them and amassed eight rounds to close out the half ahead by four. The European squad lost their pistol round after switching sides, leaving themselves winless on all pistol rounds across the series. "Losing all the pistols was really hard, to be honest," Davidp said.
But they quickly began winning rounds again. After some struggle, they confirmed the 13-8 win and eliminated NAVI from the EMEA Challengers Playoffs.
"I'm happy. It was a tough match. They gave us a hard fight, but I'm proud to be winning this game," Davidp said later in his interview. "I feel like we're one of the best teams in Europe on Split to be honest. We're crushing everyone on this map. We know how to play, we have a really good feeling of the map, we know how to play against slow executes and everything, we're adapting. It doesn't matter how we play, we just adapt and we have good communication and chemistry."
"Peekaboo," said Štěpán "Ambi" Beránek.
Both Guild and Giants will now have two days of break, as they'll play again on August 16. But there is no rest for the wicked.
"We're going to chill a bit because it was an exhausting match," Davidp said. "Then we'll have to work, see how they play, fix our mistakes. We'll give everything until the end to qualify for Berlin. We really want the qualification. We believe we deserve it, so we're going to fight."
The upper bracket returns tomorrow. And with the upper bracket, the first two EMEA names that will go to Berlin will be confirmed tomorrow.
Acend
Acend Europe Rank #3 zeek Aleksander Zygmunt cNed Mehmet Yağız İpek starxo Patryk Kopczynski BONECOLD Santeri Sassi Kiles Vlad Shvets face Gambit Esports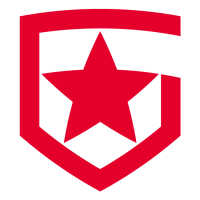 Gambit Esports Europe Rank #1 Redgar Igor Vlasov Chronicle Timofey Khromov d3ffo Nikita Sudakov sheydos Bogdan Naumov nAts Ayaz Akhmetshin first, followed up by a match between SuperMassive Blaze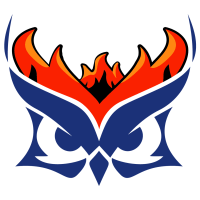 SuperMassive Blaze Europe Rank #12 russ Batuhan Malgaç pAura Melih Karaduran Turko Mehmet Özen Brave Eren Kasırga Izzy Baran Yılmaz and G2 Esports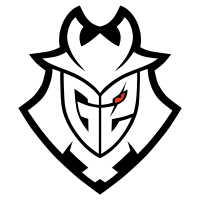 G2 Esports Europe Rank #7 keloqz Cista Wassim Mixwell Oscar Cañellas koldamenta Jose Luis Aranguren AvovA Auni Chahade nukkye Žygimantas Chmieliauskas . Neither team has lost a single map yet, all carrying the upper seed from their respective regions.
The European teams are heavily favored for tomorrow. Acend, who are the predicted winners of the entire tournament by 67% of the VLR.gg Pick 'Ems, are favored in about 87% of predictions tomorrow. Many are hanging on to G2's redemption arc coming true, as 65% of Pick 'Ems believe they'll win tomorrow.