XSET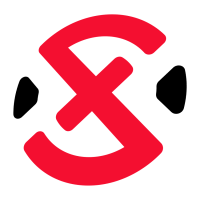 XSET North America Rank #5 Cryocells Matthew Panganiban dephh Rory Jackson zekken Zachary Patrone AYRIN Jordan He are on the brink of what could be their greatest achievement as a team, especially with a roster that's been together for only a little over a month.
After signing Rory "dephh" Jackson and acquiring Zachary "zekken" Patrone in mid-June, the roster has seen a massive transformation, becoming a potential juggernaut of the region, sweeping through DarkZero, Luminosity, Rise, and even 100 Thieves in Challengers 1.
XSET are just one match away from qualifying for Masters: Berlin, where they'll join Sentinels and 100 Thieves in the privilege of representing their region in Valorant's second major intercontinental LAN event.
VLR.gg had the chance to talk with Bryce "PureR" Lovell, one of the original Pretty Boyz and one of the most tenured players on the roster, about the team's momentum going into their match against Envy, as well as the team's vision for the imminent future.
You guys have had a lot of success over the past year in VCT, but often you guys have fallen short when it came to Masters or Champions Playoffs in Stage 2. So, how has it felt so far in this tournament to be able to overcome those slumps, now in the top 4 and just one game away from Masters?
It's felt really good. We obviously studied our bracket and we really liked our bracket. We were so close to beating 100 Thieves, but we made a couple of mistakes. It took us a while to adapt, but we had a couple more weeks to prepare.

But, dephh and zekken have only been in the roster for about a month or two and we've gotten a lot more success recently than our previous rosters. We're super super happy about our placement so far. So, we're going in full confidence tomorrow and we're super proud of the team just with the little practice we've had recently.
That's the perfect segue into what I wanted to ask next, which is what zekken and dephh have been able to add to your team.
dephh obvious has been able to add a lot of IGL and mid-round ability to our team. That's definitely more flow, more confidence.

zekken has added a lot of firepower, and it's good because we can mold him, move him around, play some different agents, and he's still gonna frag. He's young and we can mend him into whatever we need him to be for the team, so he's kind of in that flex role right now. And he's also a really good fragger.

More on Roy (depph), he's been outstanding so far, obviously this whole series he just played amazing. He basically carried us through that till the end. It's been a really good couple of weeks in practice and hopefully we can bring it home tomorrow.
I talked to dephh yesterday and he was telling me about how you guys are a very momentum-based team, and it's always felt like if you guys could just get past the first day, then you can really get going. Now that you've gotten past the first day and you have some momentum behind you, how are you feeling confidence-wise going into the rest of the tournament?
We're probably more confident than we've ever been, I'd have to say, just because usually in Masters, we drop out 7-8th. But we know we could take down Luminosity and get some momentum for 100 Thieves, but now we're taking that momentum into the lower bracket.

We like the groups where we can start off in a qualifier and build all your confidence up, so that's what we're doing now. Getting a rise will bring us a lot of confidence tomorrow, so we're definitely excited for that.
It feels like the top four of this tournament are all really really close; it feels like any one of you could take it over any of the other teams. What's it like trying to prepare against teams that you're so even against?
It's definitely tough because it comes down to a matter of clutch rounds, first pick openings, stuff like that. In my opinion, whoever plays better that day could take the series. That's why it's so close in the top four of Valorant right now for North America. I think our team is going to be the most improved, given more time as well. Hopefully we can bring this confidence into tomorrow and show what our future roster could be like tomorrow, and make it to Berlin.
XSET are set to face off against Envy
Envy North America Rank #3 Marved Jimmy Nguyen Victor Victor Wong crashies Austin Roberts FNS Pujan Mehta yay Jaccob Whiteaker later today, with the winner qualifying for the Stage 3 Masters in Berlin. Both teams, featuring new rosters with established cores, are vying to make their mark in North America and rematch against 100 Thieves and Sentinels.
The interview in this piece was conducted by tamagao.