Team Liquid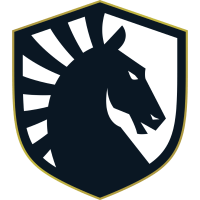 Team Liquid Europe Rank #4 Jamppi Elias Olkkonen Kryptix James Affleck L1NK Travis Mendoza soulcas Dom Sulcas ScreaM Adil Benrlitom are the winners of the Stage 3: Challengers 2 Main Event, carrying home the €15,000 first place prize.
Both teams reached the upper bracket final in the final Challengers event, but Giants Gaming
Giants Gaming Europe Rank #3 Meddo Johan Renbjörk Lundborg Davidp David Prins Ambi Štěpán Beránek Fit1nho Adolfo Gallego hoody Aaro Peltokangas earned a decisive 2-0 win over Liquid 2 that shocked many and placed Giants in the EMEA Challengers Playoffs. Meanwhile, Liquid had to endure a grueling Bo5 against Fnatic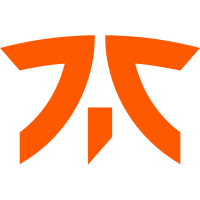 Fnatic Europe Rank #6 MAGNUM Martin Penkov Derke Nikita Sirmitev Boaster Jake Howlett Mistic James Orfila doma Domagoj Fancev , where they just came out on top 3-2.
After the match against Fnatic yesterday, Elias "Jamppi" Olkkonen revealed on Twitter that he had just IGLed his first series: "After the Giants loss we just talked about how we would play against Fnatic. When I'm talking a lot and IGLing I feel like I'm more focused, which also makes me play better. If other players can just focus on aim that's a good combo, we have super good individuals."
In light of Liquid's previous struggle against Giants, it was surprising to see the Jamppi-led squad up 9-2 a short while after Icebox had begun. The Finn said, despite the previous result, that they "were super confident." He went on to say nerves were at fault last time. "They didn't think about their decisions, they weren't scared. I feel like we were super scared to do our normal stuff and avoiding mistakes, which just caused us to make more mistakes."
His men had allowed Giants two buy round wins but kept them struggling throughout the rest of the half. Giants took the final round and had a good start to the second half by winning the two first but they were still 9-5 down.
Now with rifles in hand, Liquid held onto the B site even through a Viper's Pit and found themselves back on the board, winning the next three rounds and starting today's series the best way they could with a 13-5. "Today we just played with more confidence against them and it worked well," Jamppi said. David "Davidp" Prins did his best to save the team, scoring nearly 200 ADR despite only having 12 kills.
The B defense that put Liquid on the path to victory.
It looked like Ascent was going to be a blowout victory. After Liquid won rounds two and three, Giants returned to winning round after round, climbing to 10-2. Returning to their roots, Duelist Adil "ScreaM" Benrlitom and co. won the first five rounds of the second half and a comeback dream started coming to fruition.
On round 17, Giants managed to win their eleventh round. They called a timeout, and won another one. Liquid, still, refused to back down and put in double digits. Giants managed the time well on an A defense, and took the map 13-10, scaring away dreams of a Liquid 3-0 victory but not looking happy with their performance. Johan "Meddo" Renbjörk Lundborg said they "weren't necessarily [relieved after the win]. We were expecting to win Ascent, it just wasn't as clean as we thought."
OP clutches like this were a key factor in tying up the series.
The energy switched on Breeze, Liquid's pick and where they're a tried and tested team. With ScreaM back on the Reyna for another map, the half ended 10-2 again, but with Liquid ahead this time. Breeze was a pure reflection of Ascent, with a Giants comeback becoming a very real threat in the later stages of the game.
Liquid requested a timeout 10-8 up and lost the following round. They won round 20, placing them on map point, all thanks to ScreaM and Dom "soulcas" Sulcas. Liquid gave up one more round but put two more on the board to save it 13-10, placing themselves on the brink of match point. "I think we need to work on Icebox and Breeze. We didn't really play them good at all", Meddo said regarding the team's days until the EMEA Challengers Playoffs.
With a comeback on the rise, Ambi was beginning to feel it.
The final maps were Bind and Split. Coincidentally, it was on these maps Giants crushed Liquid in the upper bracket final, 13-4 and 13-5. This time around, Liquid were readier and held the advantage for almost all the half, 7-5, despite a B site blunder between Jamppi and ScreaM.
"It was just miscommunication. There were 10 seconds left, we heard the teleport and we had the Killjoy ult. It's just miscommunication and chaos. A bad play from me. It happens," Jamppi recalled.
The Liquid squad kept adding up rounds, winning four in a row after switching sides. After Meddo won a clutch against Travis "L1NK" Mendoza, Liquid turned it around to reach match point. They held back a B offense from Giants to clinch the win 13-6, winning the Stage 3: Challengers 2 grand final with a 3-1 scoreline.
Tragedy strikes on the B site retake amid chaos and miscommunication.
Regarding Davidp's comments about their Bind being scary, Jamppi chuckled. "I'm not sure if their Bind is actually that good. From what we watched in VODs, they always did the same thing. Even when we played them, we knew what they were going to do and today we were just more prepared. We had good reads."
But Meddo discarded the Bind loss and, like Davidp, still thinks teams should be afraid of their Bind. "Yeah, 100%. We didn't play as we usually do today. If we would have played like we did last time, it would have probably been the same result. For sure though, people should should watch out." He went on to say that "overall today, it wasn't the same atmosphere as we had before. I'm not exactly sure why. But we weren't as pumped as were previously."
Jamppi, though, was all smiles. "I think this was a good confidence boost for us. It gives us the confidence to beat everyone. I still rate Fnatic as maybe the best team in Europe, so we gained a lot of confidence from winning against them after five hours playing. I think we're going to do well in the EMEA finals."
Both teams will now have some days off until the EMEA Challengers Playoffs roll around, scheduled between August 12 and 22. It will seed four teams into Masters Berlin, the second global Valorant LAN ever.
While most, Jamppi included, have wanted to face Acend, Meddo thinks differently. "Personally, I want to face FPX."
One core thought lingers in the Liquid Duelist's mind though. "Acend are Europe's best. I want to face them in the final, beat them and be back-to-back EMEA champions."