Team Liquid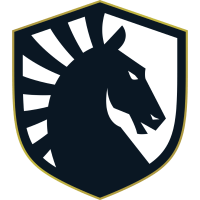 Team Liquid Europe Rank #4 Jamppi Elias Olkkonen Kryptix James Affleck L1NK Travis Mendoza soulcas Dom Sulcas ScreaM Adil Benrlitom won the lower bracket final today against Fnatic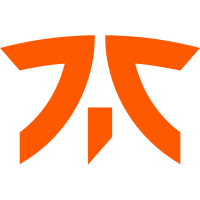 Fnatic Europe Rank #6 MAGNUM Martin Penkov Derke Nikita Sirmitev Boaster Jake Howlett Mistic James Orfila doma Domagoj Fancev 3-2. They'll now play the EMEA Challengers Playoffs, which will give them a chance to travel to Berlin.
Entering Fnatic's pick of Haven, Liquid had a good start to the first half as they secured four rounds. Fnatic then tied it up, but their opponents quickly got back into the game. As they reached the sixth point, the Fnatic men went for a chat with Jacob "Mini" Harris. It resulted in only one more round before the half ended 7-5, but it gave them a new light for the defense.
The tactical timeout from the Fnatic side propelled them to the advantage for the first time since the map started, even reaching double digits. Liquid replied with their first attacking win, and Jake "Boaster" Howlett immediately called for another pause. It didn't matter - Liquid pressed on to reach match point, with James "Mistic" Orfila clutching it out against Elias "Jamppi" Olkkonen to force overtime. "We just didn't give up. We were just sending it," Travis "L1NK" Mendoza said.
Ladies and gentlemen, Derke.
Fnatic won the first round of overtime, but Liquid tied it up 13-13. Jamppi then showed up with a 3K that put his team on match point, where ScreaM pulled out a 1v2 against Mistic and Nikita "Derke" Sirmitev to secure his team the first map, 15-13. According to L1NK, they knew they had this map in the bag.
Split was a map that heavily favored Liquid. It was their pick and one of their strongest maps to date.. So, it was surprising to see both Derke on Raze and to see Fnatic start out 3-0, triggering a tactical pause from Dom "soulcas" Sulcas' squad. It took a little for everything to click into place, but Liquid then tied up the game. In spite of that, Fnatic regained their momentum.
Fnatic took the next four rounds to win the half 8-4 and carried that through to the attacking side, quickly reaching match point. After that Liquid started threatening overtime again, managing six rounds in a row. ScreaM was on the forefront of this comeback.
Fnatic didn't like the fact they let Liquid recover so many rounds and it showed.
Luckily for Fnatic, they managed to close it out on the brink of regulation, thanks to a successful 2v3 site defense from Mistic and Domagoj "doma" Fancev. "It was kind of heartbreaking to lose [like that] but we just went onto the next map," L1NK recalled.
Fnatic then picked Bind, a recently shaky map for both sides. The teams traded rounds as the half went on with neither establishing a clear advantage. On round 10 Fnatic took a break to talk amongst themselves, which led them to winning the three rounds they needed to secure the half 7-5.
Liquid propelled themselves to double digits while successfully defending their sites, prompting yet another timeout from Fnatic, this time allowing them to tie it up. Soulcas took a 3K on B site, again putting Liquid ahead. L1NK followed that up with a clutch against Boaster, a feat that Jamppi repeated and that placed Liquid 2-1 up in the series, now heading to their second map pick.
Liquid felt... pretty comfortable on Bind.
Keeping up with the entire series' trend, Ascent started out close, but Fnatic won several rounds in the end of the half to secure it 8-4. Although Liquid took the last round, Derke clutched a 1v1 against Jamppi on the pistol and gave his team double digits. ScreaM replied with clinical accuracy in a clutch against Boaster, with Liquid winning the follow-up round. Fnatic decided on a tactical pause 10-6 up.
After losing one more round, Fnatic managed two near-perfect retakes of A to place themselves on match point. They then shut down a B take from Liquid to take the map 13-7, the most dominant map of the day. "It's just how the cookie crumbles… sometimes it goes your way, sometimes it doesn't. We got owned on [Ascent]," L1NK said.
Both teams had barely played Breeze entering today. Fnatic had played it less, but they won against Liquid 13-11 in the opening rounds of Stage 3: Challengers 1.
Jamppi's own smoke betrayed him in the second pistol round of Ascent.
doma entered guns blazing, scoring an Ace on A that spurred his team on to win three more rounds before Liquid got a point in. With proper rifles in hand both sides traded rounds for a while, but when Fnatic guaranteed the half win Liquid decided to pause the game, which only won them one more round, the half closing 8-4.
Switching sides, Fnatic took the pistol but Liquid responded quickly by bringing both teams to equal ground and then taking the lead for the first time this map. Mini requested a timeout and Fnatic talked for a bit. It gave Fnatic one more round but the Liquid men converted the next three points and managed the 13-10, qualifying for the EMEA Challengers Playoffs.
Tomorrow is the final day of the Stage 3: Challengers 2. Although both Giants and Liquid are now slotted into EMEA Challengers Playoffs, they'll play the grand final of the tournament tomorrow for prize money and seeding.
Knowing the grand final against Giants is just for seeding, L1NK had one simple answer when asked who he wants to play against when the EMEA Challengers Playoffs come around: "Acend."