Rix.GG Thunder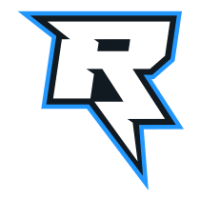 Rix.GG Thunder Europe Rank #21 Mickebwoy Mikołaj Chojnacki LATEKS Oliwer Fahlander frei Aaron Frei Luzuh Joseph Loose and Team BDS
Team BDS Europe Rank #10 logaN Logan Corti rodeN Rodolphe Bianco AKUMAAAAA Alex Lo Bello TakaS Jonathan Paupard hoppY Dylan Aube GatsH Guillaume Kalka were knocked out of Challengers 2 today after defeats to TENSTAR
TENSTAR Europe Rank #8 Br0die Jack Emmott KRAY Calum Knight Russ Russel Mendes stanley Tramaine Stanley Polvi Niko Polvinen and Fnatic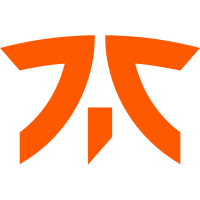 Fnatic Europe Rank #6 MAGNUM Martin Penkov Derke Nikita Sirmitev Boaster Jake Howlett Mistic James Orfila doma Domagoj Fancev respectively, eliminating their chances at qualifying for Berlin.
The day saw the upper bracket semifinals and the second lower bracket round played. TENSTAR opened up an English brawl against Team Liquid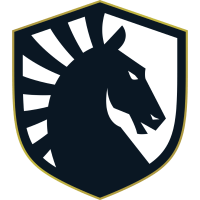 Team Liquid Europe Rank #2 Jamppi Elias Olkkonen Nivera Nabil Benrlitom L1NK Travis Mendoza soulcas Dom Sulcas ScreaM Adil Benrlitom , with many resting hopes on both squads. Both maps were extremely close, but Liquid managed two comebacks on Haven (13-10) and Breeze (14-12) to win their series. Both teams put in a great effort, with everyone putting in similar numbers across the board.
Fnatic began their upper semifinal against Giants Gaming
Giants Gaming Europe Rank #4 Meddo Johan Renbjörk Lundborg Davidp David Prins Ambi Štěpán Beránek Fit1nho Adolfo Gallego hoody Aaro Peltokangas in dominant fashion, with Nikita "Derke" Sirmitev's flying Jett only allowing their opponents four rounds. Adolfo "Fit1nho" Gallego clearly didn't like that and stepped up to the plate on Bind, scoring over 400 ACS to win their pick 13-7. Neither team was willing to lose Ascent and it took several overtimes. David "Davidp" Prins went on a late surge and handed his team the 18-16 victory, despite James "Mistic" Orfila's attempt at saving the match, scoring one of the biggest upsets Europe has seen.
Mistic pulled out a 1v3 clutch in a matter of seconds to keep Fnatic's hopes alive.
While Fnatic and Giants were busy wrapping up their series, TENSTAR managed to win their first map in their final match of the day against Rix.GG Thunder 13-8, enabled by a late streak. On Split, we saw the same happen. Rix won a small advantage, but the nerves got to Oliwer "LATEKS" Fahlander' team in the later stages of the game, which allowed TENSTAR to win eight rounds in a row on the way to the 13-9 win, surviving elimination for today.
Fnatic's fatigue from their three-hour marathon with Giants allowed BDS to climb to 11-1, before Fnatic got their foot in the door and started putting in more rounds. That didn't stop the Frenchmen, who stole Fnatic's pick 13-7. They needed a big mental reset entering Bind and it was much more contentious, but Fnatic closed it out on the final round of regulation 13-11. Haven was Fnatic's to take 14-12, surviving elimination for the day. They'll have to do it again tomorrow if they're to go to Berlin.
Mistic was feeling it today.
Liquid or Giants will clinch one of two available EMEA Challengers Playoffs slots tomorrow. Fnatic and TENSTAR will play an elimination match following that, closing out the day.