Jake " kaboose " McDonald has a long history in Counter-Strike, having played as a professional under organizations such as the now-defunct Selfless. He's competed professionally since 2015 and played in ESEA's MDL division in the months leading up to the release of Valorant, before ultimately retiring to pursue Valorant full-time.
McDonald's roster started as together we are terrific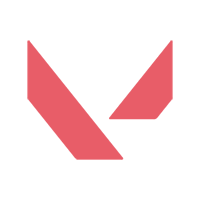 together we are terrific Inactive c4Lypso Abdo Agha kaboose Jake McDonald aKis Adam Kisseberth FNS Pujan Mehta mummAy Anthony DiPaolo , a squad of former MDL Counter-Strike players led by Pujan " FNS " Mehta, and made a name for themselves originally when they beat TSM

TSM North America Rank #10 hazed James Cobb WARDELL Matthew Yu Subroza Yassine Taoufik bang Sean Bezerra in the first Pittsburgh Knights tournament series. The team eventually signed to Envy
Envy North America Rank #4 Marved Jimmy Nguyen Victor Victor Wong crashies Austin Roberts FNS Pujan Mehta mummAy Anthony DiPaolo shortly after and have since risen to the top level of North American Valorant.
Most recently, Envy went on a grand finals run in the Pop Flash Invitational beating T1

T1 North America Rank #11 brax Braxton Pierce dawn Anthony Hagopian Skadoodle Tyler Latham autimatic Timothy Ta Spyder Ha Jeong-woo (하정우) inactive curry Rahul Nemani , Immortals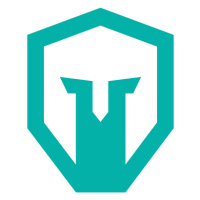 Immortals North America Rank #15 JonahP Jonah Pulice Kehmicals Rhett Lynch truo Robert Pham ShoT_UP Andrew Orlowski Rossy Daniel Abedrabbo Genghsta Amgalan Nemekhbayar , Dignitas
Dignitas Inactive koalanoob Gianfranco Potestio trial rara Noah Giesbrecht ryann Ryan Welsh dephh Rory Jackson MAKKA Bryan Drouillard , and Cloud9 Blue
Cloud9 Blue North America Rank #8 xeta Son Seon-ho (손선호) floppy Ricky Kemery Xeppaa Erick Bach leaf Nathan Orf mitch Mitch Semago poiz Michael Possis . The team ended up placing second, only behind the North American titans Sentinels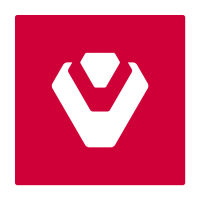 Sentinels North America Rank #1 sinatraa Jay Won inactive TenZ Tyson Ngo ShahZaM Shahzeb Khan SicK Hunter Mims zombs Jared Gitlin dapr Michael Gulino . Individually, kaboose finished with a 220.6 ACS, one of the highest of the event.
In the days following the end of Pop Flash, Team Envy have undergone a major roster change since, with Adam " aKis " Kisseberth and Abdo " c4Lypso " Agha to the bench. In their place, the former T1 duo Victor " Victor " Wong and Austin " crashies " Roberts have joined the roster.
VLR.gg reached out to kaboose to see how he's feeling about his team's trajectory, recent performances, roster changes, and the future of Sage.
You most recently finished second place at Pop Flash, which was the final North American Ignition Series Event. How are you feeling after that?
We're all pretty happy. Every single Ignition Series event we made it farther and farther, so to get top 2 in the very last one was really good for us.
As you said, your team saw nothing but higher placements since the Team Envy signing. Has the team been focusing on anything in particular for the past few events?
No, we've just been putting a lot of hours in. I think we're working really hard, I think we're analyzing a lot of mistakes, and I think the progress is showing.
What do you think it will take to get your first major tournament victory?
I honestly think just a little more time. We keep going up after every event, so I think we don't change anything and we just wait it out. Eventually we'll get there.
You say your team is mostly just putting more time in. What does that entail for you personally? What's your practice routine like?
Me personally, I do at least an hour in the range, and 30 minutes of deathmatch every day. On top of that, I try to play some ranked games. Then, about eight hours of teamwork, between scrims and server time with the team. That's mostly a normal day.
How did Together We Are Terrific come to be?
I'm actually not sure how the team was originally formed. I know dapr was originally on the team instead of me, and then I took his place when he joined Sentinels. So the team was kind of already formed. I know all the guys are from CS, so I know they played with each other in CS for sure. So then I got offered the spot, and I was like 'Oh yeah, let's do this. Play with the mastermind FNS.'.
Envy signed kaboose and company after a string of great performances
How has your experience with the VALORANT pro scene been so far? How would you compare it to your time in counter-strike?
Right now it still kind of feels the same, since I'm just playing online matches really. But it's really cool how many viewers these matches actually get, and how many people are actually watching them. I think that's a big difference from when I was playing MDL, we're hitting like, 60k-70k viewers in some of the matches we're playing, in CS I never really had that many. Even though it sort of feels the same when I'm playing, because the stream is never in my mind with the viewer count… I think it's a really cool feeling, to think back after matches.
With you being one of the main fraggers on Envy, you get a lot of clips yourself. Does it feel good to get that traction when you make a big play?
Oh yeah. There's nothing more satisfying than having a big round and just seeing a giant wall of "KABOOSE PogChamp"s.
How confident were you when you decided to make the switch to Valorant?
To be honest, at first, I was kind of just enjoying the game, and then one of my good friends was like "yo, I have an org that's gonna potentially get into this game, you should full time this game" and I was like "ehhh, probably not, probably not."

But I started playing more and eventually I just started loving the game. It really is everything I wanted Counter-Strike to be in terms of like, gunplay, movement, hitreg, peeker's advantage... stuff like that. It's something I really wanted out of Counter-Strike — it kinda changed every time.
kaboose's huge 4k at Pop Flash against Dignitas
Could you describe what specifically felt better than Counter-Strike?
So in Counter-Strike, every map was CT-sided, except like, one or two. Every map you would see 11-4, 12-3 halves, and I think that was a really cool way for the game to played. When you're Defender-side, you get a lot of cool multi-kills, you're kind of like wiping them, it feels fun to play. And when you're playing on the offensive side, if you have a big round, like a nice 3k, it feels very impactful, knowing how hard it is to win rounds.

And then at the same time, you have these crazy comebacks, like winning 2 rounds in the first half, then winning the match. So I really, really like how Valorant has that approach, where every map is pretty heavily defender-sided. It leads to gameplay that feels like that.
What was your favorite Ignition Series Event so far?
I'd have to say Pop-Flash for sure. We made it the farthest for sure, and it was my personal best performance.
How should Riot continue to develop the scene? Should they continue the more hands-off approach, or should they begin organizing events themselves?
If I'm honest, I'm not sure the best way to build up a scene and stuff. I'm pretty sure that Riot knows what they're doing. I honestly have no clue what the right decision would be. I wouldn't mind a league right now. I think that'd be pretty cool.
Sage was a staple in your team's Split composition. Do you believe she still has a place in the team post-nerf?
We haven't even played in a scrim since the changes. Sage is pretty much out the window on every map, for sure, except for split. I think she can still be really good on Split, just because her slows combo really, really well Raze grenade. As well as the wall, you can't really use it anymore to buy time, but it's still very useful to have free rotates to vents and to make sure you're not going to be flanked in the ropes room.

I can definitely see some teams running Sage on Split. I don't think all teams will run Sage on Split, but I think that's the only map you will see her on nowadays.
How excited are you about the new additions to Envy?
I'm really excited about the additions, they're very strong players.
What do you think of food and Crashies as players? Do you think they'll mesh well into the team?
I think they will mesh very well, we have all played on teams together at some point and are all friends so I think it will turn out really good.
Envy's most recent announcement shuffles the team
Where do you see Team Envy in the future? Do you think you're gonna hit number one with this squad?
I'm very confident to hit number one, and it feels weird saying that. I'm confident we're gonna be the best team in NA at some point in the near future.
Do you think your team's analyzed enough against top teams like TSM and Sentinels to overtake them? How confident do you feel against those teams?
Sentinels is really the only team in the scene that gives us consistent trouble, but we keep getting closer and closer to beating them. We've only been blown out by them a few times, so I think it's only a matter of time before we find out the final piece of that puzzle.
You can find Jake " kaboose " McDonald on Twitter, and he streams regularly on Twitch.
With the Ignition Series finished in North America, Envy
Envy North America Rank #4 Marved Jimmy Nguyen Victor Victor Wong crashies Austin Roberts FNS Pujan Mehta mummAy Anthony DiPaolo are not currently set to compete in any upcoming events.