Jake "kaboose" McDonald, former Envy
Envy North America Rank #5 Marved Jimmy Nguyen Victor Victor Wong crashies Austin Roberts FNS Pujan Mehta mummAy Anthony DiPaolo player, has been released from his contract with the organization and will take a break from esports.
kaboose
@kaboose
Been a wild ride, thank you
@Envy
for an amazing experience!
At the moment I have decided to put my esports career on hold and look towards other opportunities, I've made so many great friends with esports and wish you all the best!
twitter.com/Envy/status/14…
kaboose was a part of the early migration of North American CS:GO players to Valorant. Together with together we are terrific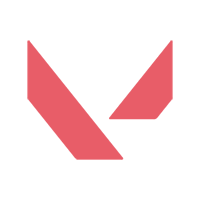 together we are terrific Inactive c4Lypso Abdo Agha kaboose Jake McDonald aKis Adam Kisseberth FNS Pujan Mehta mummAy Anthony DiPaolo , who went on to sign to Envy, the Duelist became a common sight in the top four of tournaments. They've attended all major tournaments since their signing just prior to the PAX Arena Invitational.
Envy have been trialing replacements for kaboose since early June, following a double top-four exit in Stage 1: Masters and Stage 2: Challengers Finals.
kaboose's announcement was met with a flood of appreciation from members of the community and his team, as he now takes an indefinite leave from esports to focus on his life.