Ghost Gaming
Ghost Gaming North America Rank #14 huynh Danny Huynh ryann Ryan Welsh koalanoob Gianfranco Potestio chase Dajon Lopez NiSMO Marc-Andre Tayar have rounded out their roster with the addition of Danny "huynh" Huynh.
Ghost Gaming
@GhostGaming
The duelist main initially joined the team on a trial basis after being released from Gen.G about a month ago. He joined the team to fill in a vacancy created by Will "dazzLe" Loafman, who left the team to join Luminosity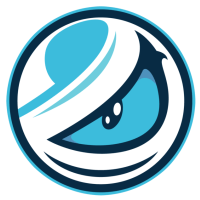 Luminosity North America Rank #8 YaBoiDre Diondre Bond moose Kaleb Jayne ban Joseph Seungmin Oh dazzLe Will Loafman aproto Alex Protopapas stellar Brenden McGrath inactive thief Brady Dever inactive at the beginning of this month. Prior to joining Ghost, huynh had not been seen in tournament since the Stage 2 Challengers 2 open qualifier, in mid April.
Most recently, in the Stage 3 Challengers 1 open qualifier, Ghost found their stride by claiming 2-0 victories in the rounds of 128 and 64, but eventually fell to T1 in the round of 32 in a 2-1 loss.
Ghost have been competing with huynh in the Nerd Street Gamers Summer championship open 11 and are currently on the cusp of their fourth top-eight berth in Nerd Street Gamers tournaments. Their next match is against Fenrir in the quarterfinals, which begins at 5:00 PM Eastern.
The roster of Ghost Gaming
Ghost Gaming North America Rank #14 huynh Danny Huynh ryann Ryan Welsh koalanoob Gianfranco Potestio chase Dajon Lopez NiSMO Marc-Andre Tayar is: