Just one match remains in North America's VCT Stage 3 Challengers 1: a grand final duel between XSET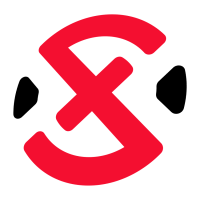 XSET North America Rank #6 dephh Rory Jackson zekken Zachary Patrone PureR Bryce Lovell AYRIN Jordan He BcJ Brendan Jensen and Sentinels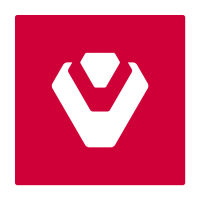 Sentinels North America Rank #1 sinatraa Jay Won inactive TenZ Tyson Ngo ShahZaM Shahzeb Khan SicK Hunter Mims zombs Jared Gitlin dapr Michael Gulino .
The two were part of a group of four teams to secure a place in North America's Stage 3 Challengers Finals the day before. They'll be joined by Envy
Envy North America Rank #5 Marved Jimmy Nguyen Victor Victor Wong crashies Austin Roberts FNS Pujan Mehta mummAy Anthony DiPaolo and 100 Thieves
100 Thieves North America Rank #3 steel Joshua Nissan Hiko Spencer Martin Ethan Ethan Arnold nitr0 Nick Cannella Asuna Peter Mazuryk dicey Quan Tran inactive . Envy fell to Sentinels in the lower semifinal, and 100 Thieves was eliminated in the lower final.
North America's first four competitors for Masters 3 qualification are perhaps the least surprising set of teams to secure a place in Stage 3's Challengers Finals. They are the only four North American teams to have qualified for both Stage 1's Masters and Stage 2's Challengers Finals.
XSET kicked off the day by outlasting 100 Thieves in a tight upper final match thanks to the firepower of their starting lineup's two longest-serving members: Bryce "PureR" Lovell and Jordan "AYRIN" He.
This was just one of four clutches PureR earned over the course of the match.
Sentinels and Envy played next — a 13-8, 13-7 2-0 in favor of Sentinels. The match righted a streak of two straight defeats to Envy for Sentinels to further their lead in the all-time matchup to 8-2.
Immediately afterwards, Sentinels had to enter the server yet again to play against 100 Thieves to determine who would get a rematch against XSET. Sentinels pulled out to a comfortable 8-2 lead, but 100 Thieves clawed their way back to force the first map into overtime. After a few back-and-forth overtime rounds, Sentinels closed out the first map 15-13.
100 Thieves tried to smoke off Sentinels' path to the grand finals with their comeback in the first map. Sentinels just walked through it.
The second map was competitive out of the gate and both teams entered halftime with six rounds a piece. But Sentinels began to pull away on their defense, ultimately winning the map 13-8 and the match 2-0.
Their victory places Sentinels in the grand finals tomorrow against XSET, the team that sent Sentinels into the lower bracket in the first place. Just a day before defeating 100 Thieves 2-1 to advance to the grand finals, XSET beat Sentinels by a similar 2-1 scoreline to get into the upper finals in the first place.
In fact, three-map matches have defined XSET's run to the grand finals in this tournament. All three of the team's matches have been 2-1s in XSET's favor.
This is the second straight Challengers tournament for XSET in which they've made it to the grand finals. In Stage 2 Challengers 1, XSET played against 100 Thieves in the grand final and lost 3-1. That time they entered the match from the lower bracket.
But this time, XSET is undefeated.
All they have to do to stay undefeated is beat the team that has finished on top of the last four VCT main events they've competed in.