The first four EMEA Challengers Playoffs teams have been determined, with surprising showings from every team today. Team Liquid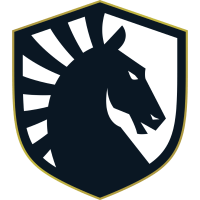 Team Liquid Europe Rank #2 Jamppi Elias Olkkonen Kryptix James Affleck L1NK Travis Mendoza soulcas Dom Sulcas ScreaM Adil Benrlitom and Fnatic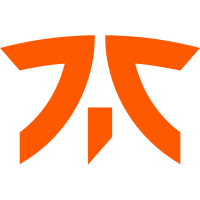 Fnatic Europe Rank #6 MAGNUM Martin Penkov Derke Nikita Sirmitev Boaster Jake Howlett Mistic James Orfila doma Domagoj Fancev were knocked out of competition.
Day 1
The first day was a marathon run, with six games being played. The tournament opened with a classic European showdown between Liquid and Fnatic in three tight maps that ended up favoring Fnatic.
Team BDS
Team BDS Europe Rank #12 logaN Logan Corti rodeN Rodolphe Bianco AKUMAAAAA Alex Lo Bello TakaS Jonathan Paupard hoppY Dylan Aube GatsH Guillaume Kalka found early success in their match against Guild Esports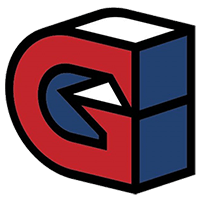 Guild Esports Europe Rank #7 Sayf Saif Jibraeel Yacine Yacine Laghmari bonkar Malkolm Rench Leo Leo Jannesson draken William Sundin by winning Icebox, but the swedes managed the reverse sweep to keep themselves in the upper bracket. The remaining upper games were cleanly won by FunPlus Phoenix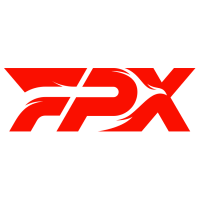 FunPlus Phoenix Europe Rank #4 Zyppan Pontus Eek ANGE1 Kyrylo Karasov Shao Andrey Kiprsky ShadoW Tobias Flodström dimasick Dmitriy Matvienko and Acend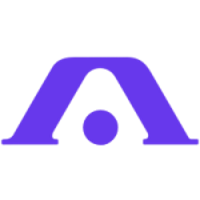 Acend Europe Rank #1 zeek Aleksander Zygmunt cNed Mehmet Yağız İpek starxo Patryk Kopczynski BONECOLD Santeri Sassi Kiles Vlad Shvets , against G2 Esports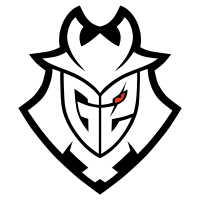 G2 Esports Europe Rank #3 keloqz Cista Wassim Mixwell Oscar Cañellas koldamenta Jose Luis Aranguren AvovA Auni Chahade nukkye Žygimantas Chmieliauskas and Rix.GG Thunder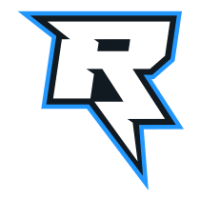 Rix.GG Thunder Europe Rank #21 Mickebwoy Mikołaj Chojnacki LATEKS Oliwer Fahlander rCk Richard Kanerva inactive otom Tom Hart frei Aaron Frei Luzuh Joseph Loose , respectively.
In the final two series, Liquid had to force two comebacks and two overtimes, but managed to squeeze past BDS, eliminating the Frenchmen. G2, on the other hand, looked relatively in control of their match against Rix.GG Thunder, which they won handily 2-0.
Day 2
Guild vs. Fnatic (GUILD 2-1)
Day two's first match was between Guild and Fnatic. Coming off an organizational high in Masters, Fnatic entered as the favorites, having won against the Swedish squad two times previously. They showed up strong on Ascent, managing a 10-4 lead. Guild threatened a comeback by putting themselves at an 11-10 advantage, but the orange and black squad held strong and managed to guarantee the map 13-11.
The swedes remained cool, calm, and collected entering Icebox, jumping to a 10-4 lead. Unlike in the previous map, any chances of a comeback were denied, tying the series with a decisive 13-6.
They carried the momentum into Haven, where Leo "Leo" Jannesson showed, once more, his best on this map, scoring nearly 350 ACS with 28 kills, closely followed by the Sentinel Saif "Sayf" Jibraeel. These two led the team to a 13-9 victory, knocking the Reykjavik runners-up to the lower bracket.
Acend vs. FPX (ACE 2-1)
Acend faced up against FPX on the other side of the bracket. The Aleksander "zeek" Zygmunt-led squad had a field day on Bind, opening up the match with a 13-4 win. FPX bounced back on their map pick of Icebox, with Andrey "Shao" Kiprsky's Jett soaring to a 1.8 K/D ratio as they took the map 13-7.
Mehmet "cNed" Yağız İpek's impact in his team is undeniable... even if it requires some luck.
Haven was the decider, but Acend was again the comfortable team. Although they lost the pistol, they leapt to a 9-3 attacking lead. Their streak was interrupted, with FPX controlling the first four rounds of the half. Acend turned it around in the end, bringing it home 13-7 and qualifying for their first EMEA Challengers Playoffs.
FunPlus Phoenix vs. Liquid (FPX 2-0)
Although Liquid looked strong entering their final match of the day against FPX, Kyrylo "ANGE1" Karasov managed to steal their opponents' pick. After being down 7-5, they only allowed Liquid two attacking rounds on their way to a 13-9 victory.
Ascent, FPX's pick, started much tighter than Haven despite Liquid's unorthodox composition. The teams traded rounds and ended it in a 6-6 tie. After switching sides, FPX's defense was again unbreakable and they secured another 13-9, eliminating Liquid from Challengers 1 and securing their EMEA Challengers Playoffs spot.
Fnatic vs. G2 (G2 2-0)
Fnatic looked very much in control of things on Icebox, securing a comfortable advantage as they switched to defense, 8-4. They weren't able to stop the double Duelist composition from G2, who only let up one round in nine played, which gave them a 13-9 map win and a head start in the series.
Haven didn't favor anyone, with teams trading rounds all throughout it. A shocking 1v3 clutch from Oscar "Mixwell" Cañellas pushed the game to a quadruple overtime, where fantastic showings from the European mix allowed G2 the 17-15 win, eliminating Fnatic from Challengers 1 and booking their EMEA Challengers Playoffs spot.
Mixwell made clutching out 1v3 rounds look easy
The first four teams confirmed for the EU Challengers EMEA Playoffs are:
Although all teams still in Challengers 1 are qualified for the EMEA Challengers Playoffs, competition is far from over. There's still three more days of games, all counting towards seeding and prize money. Guild and Acend will square off first tomorrow, July 9, followed by the el clásico rematch between FPX and G2.