Swedish organization Ninjas In Pyjamas

Ninjas In Pyjamas Europe Rank #17 ec1s Adam Eccles chiwawa Egor Stepanyuk Jady Yaroslav Nikolaev rhyme Emir Muminovic has announced eMIL as the team's new coach just prior to their opening match against G2 Esports in the Blast Twitch Invitational tournament.
Ninjas in Pyjamas 🇸🇪
@NiPGaming
Initially known in Europe for his Overwatch career as a player, eMIL transitioned into a coaching role in Valorant upon the game's release. He was a key contributor to FABRIKEN
FABRIKEN Inactive Limpone Linus Wecksell Shrew Gabriel Gessle PHYRN Oskar Palmqvist LATEKS Oliwer Fahlander 's early dominance and helped the team achieve impressive results at the Vitality European Open and Rise of Titans. The original FABRIKEN roster then split, three of the players departing to FunPlus PhoeniX while eMIL joined FABRIKEN.
His stint with bonk
bonk Inactive draken William Sundin bonkar Malkolm Rench Yacine Yacine Laghmari Leo Leo Jannesson goffe Filip Gauffin ended with a second place finish in LVL CLash 2 after a loss to G2 Esports in the finals. He now joins NiP, a team hungry for a victory after many top four Ignition Series finishes.
The team is currently competing in the BLAST Twitch Invitational, the last European Ignition Series event, alongside powerhouses G2 Esports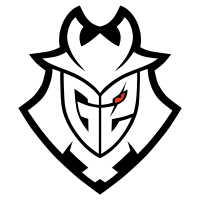 G2 Esports Europe Rank #5 keloqz Cista Wassim Mixwell Oscar Cañellas koldamenta Jose Luis Aranguren AvovA Auni Chahade nukkye Žygimantas Chmieliauskas , FunPlus Phoenix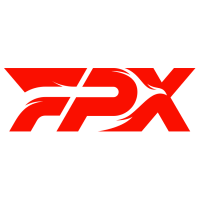 FunPlus Phoenix Europe Rank #13 Zyppan Pontus Eek ANGE1 Kyrylo Karasov Shao Andrey Kiprsky , and Team Liquid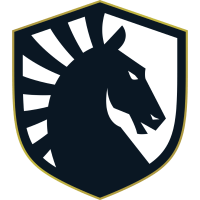 Team Liquid Europe Rank #4 Jamppi Elias Olkkonen Kryptix James Affleck L1NK Travis Mendoza soulcas Dom Sulcas ScreaM Adil Benrlitom .
Ninjas In Pyjamas

Ninjas In Pyjamas Europe Rank #17 ec1s Adam Eccles chiwawa Egor Stepanyuk Jady Yaroslav Nikolaev rhyme Emir Muminovic is now: