Eight teams have punched their tickets into VCT North America Stage 3: Challengers 1. Those teams are:
Sentinels, XSET, Envy, and 100T qualified for the main event on Saturday. All four needed the full three maps to put away their opponents, all of which were underdogs to the eventual winners. Both Sentinels and Envy lost the first map and needed to win back-to-back maps to qualify for the main event.
Sunday saw V1, Gen.G, Rise, and the Kansas City Pioneers lock in their spots. Three of the matches were clean 2-0s; Gen.G was the lone team to need three maps after Andbox
Andbox North America Rank #17 vice Daniel Kim yay Jaccob Whiteaker mada Adam Pampuch took an overtime win in the second map.
Envy and XSET continue their streaks of consistency in VCT qualifiers, having qualified for every Challengers main event thus far. The only Challengers events the two teams haven't played in have come after they have already qualified for the regional final for that stage.
Stage 3 Challengers 1 marks a return to Challengers consistency for Gen.G, who made all three Challengers main events in Stage 1 but fell one match short of qualification for both main events in Stage 2.
This is Rise's first ever qualification for a Challengers main event after nearly a year of gradual roster changes. The team features four players who have played in the highest tier of North American Valorant at some point in time.
The Kansas City Pioneers were the most surprising team to qualify by far. They upset Immortals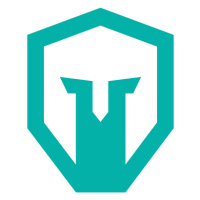 Immortals North America Rank #16 JonahP Jonah Pulice Kehmicals Rhett Lynch truo Robert Pham ShoT_UP Andrew Orlowski Rossy Daniel Abedrabbo Genghsta Amgalan Nemekhbayar in the Ro32 and then played against VIRTUOSO
VIRTUOSO North America Rank #25 EleyTY Zach Stauffer iKoniK Kaloyan Iliev Lin Alex Gariépy Apotheon Vincent Le snxper Louis Lama , who were coming off an upset victory of their own, in the qualifying match. The team features three former eUnited players on the roster.
The eight teams will begin play in the main event next week. The first matches are set to begin July 8.