NRG Esports

NRG Esports North America Rank #3 FiNESSE Pujan Mehta s0m Sam Oh crashies Austin Roberts ethos Alan Ruan ardiis Ardis Svarenieks Victor Victor Wong have officially announced the addition of Matthew "WeDid" Suchan from XSET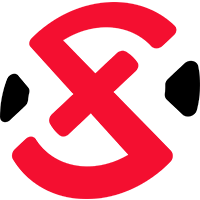 XSET Inactive as the fifth member of their roster. The move confirms an initial report by Upcomer's George Geddes.
NRG
@NRGgg
The 21-year old has not been in an official tournament match since late April in the Stage 2 Challengers finals, back when he was still a part of XSET. He was benched from the team after the tournament, unofficially making him a part of the free agent market. The team recently added of Rory "dephh" Jackson and Zachary "zekken" Patrone, and now field a six-man roster.
WeDid will officially take the slot left vacant by Damian "daps" Steele, who retired from Valorant earlier this month and later became the head coach of Evil Geniuses' CS:GO roster.
NRG are now set to compete in Stage 3 of the Valorant Champions Tour stage, which is set to begin on July 1.
The roster of NRG Esports

NRG Esports North America Rank #3 FiNESSE Pujan Mehta s0m Sam Oh crashies Austin Roberts ethos Alan Ruan ardiis Ardis Svarenieks Victor Victor Wong is now: