Despite showing they can bleed, FNATIC

FNATIC Europe Rank #2 Leo Leo Jannesson Derke Nikita Sirmitev Boaster Jake Howlett Chronicle Timofey Khromov Alfajer Emir Ali Beder became the first EMEA team to secure their slot in Masters Tokyo after a 2-1 victory over FUT Esports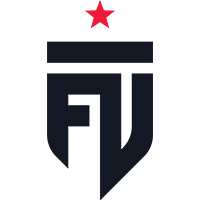 FUT Esports Europe Rank #4 MrFaliN Furkan Yeğen AtaKaptan Ata Tan Muj Serhat Yüksel MOJJ Buğra Kiraz qRaxs Doğukan Balaban qw1 Konuralp Şahin . Later on, Team Liquid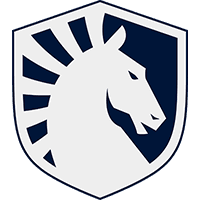 Team Liquid Europe Rank #1 Jamppi Elias Olkkonen nAts Ayaz Akhmetshin Sayf Saif Jibraeel Redgar Igor Vlasov soulcas Dom Sulcas booked themselves the second ticket by defeating Natus Vincere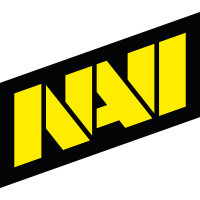 Natus Vincere Europe Rank #5 ANGE1 Kyrylo Karasov Shao Andrey Kiprsky Zyppan Pontus Eek SUYGETSU Dmitry Ilyushin cNed Mehmet Yağız İpek 2-0 in a revenge match.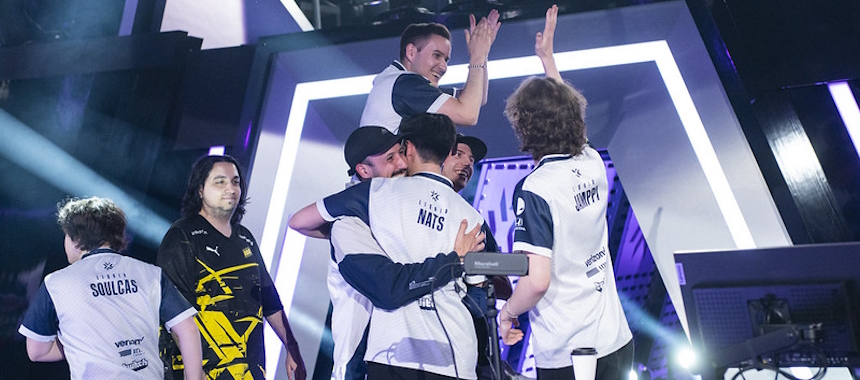 (Photo by: Hara Amorós / Riot Games / LVP)
Yesterday, FUT Esports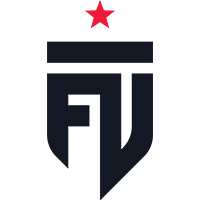 FUT Esports Europe Rank #4 MrFaliN Furkan Yeğen AtaKaptan Ata Tan Muj Serhat Yüksel MOJJ Buğra Kiraz qRaxs Doğukan Balaban qw1 Konuralp Şahin managed to find an important win over Giants Gaming
Giants Gaming Europe Rank #32 Fit1nho Adolfo Gallego nukkye Žygimantas Chmieliauskas hoody Aaro Peltokangas rhyme Emir Muminovic Cloud Kirill Nehozhin , an opponent that had bested them in the regular season. As a result, they were just one game away from qualifying to Masters Tokyo, but a fierce foe stood in their path. The powerhouse of FNATIC

FNATIC Europe Rank #2 Leo Leo Jannesson Derke Nikita Sirmitev Boaster Jake Howlett Chronicle Timofey Khromov Alfajer Emir Ali Beder hadn't lost a series all year and seemed predestined to represent EMEA in Japan.
When these two teams faced off in the regular season, FNATIC made quick work of the Turkish team, taking both maps 13-5. This dominant scoreline was in part due to their flawless record in pistol rounds, winning all four.
They looked to continue this trend into the current series, as FNATIC took the first two rounds on Bind. FUT squeezed through with a handful of rounds, but by the time they took their first timeout they were already down 6-2. After the timeout, FUT managed to pick up another pair of rounds, and the half ended 8-4.
In the second half, FUT flipped the script on the LOCK//IN champions, coming out with the pistol win and taking six rounds unanswered. Suddenly, FNATIC were facing a 10-8 deficit. They finally ended their drought in round 19, but FUT continued to waltz over them and took a 13-9 victory on Bind – only the second map FNATIC had lost all season.
On FUT's Split pick, their inexperience in high-stakes situations showed. FNATIC systematically shut them down to take an 8-0 lead. FUT extended themselves a lifeline by picking up their first few rounds, but FNATIC stood tall and made it a 10-2 scoreline. After winning the second pistol, FNATIC quickly eliminated any chance FUT might have had of winning the map, and closed out Split 13-2.
FNATIC continued their reign of dominance into the deciding Lotus map, taking six rounds on the trot. FUT were hoping for a change in the weather after a timeout, but a 2v4 from Leo and Alfajer , followed by another 2v4 from Leo and Chronicle two rounds later, further delayed FUT's first round.
MOJJ finally got his team on the board with a 4K in round 11, but Chronicle closed out the half with a 1v3 clutch, making his halftime killscore a staggering 24-5. FNATIC winning another pistol round would spell the end for FUT, and Boaster 's squad wrapped up the series with a 13-1, qualifying themselves to Masters Tokyo.
Chronicle is untouchable.
FNATIC's individual prowess shone through in the series, with Leo and Chronicle topping the scoresheet with sky-high 1.57 and 1.54 ratings respectively, and Derke not trailing too far behind. On the other hand, qw1 – who had been instrumental in the derby against BBL Esports
BBL Esports Europe Rank #33 aimDLL Hüseyin Kabişteke Turko Mehmet Özen AsLanM4shadoW Ali Osman Balta Brave Eren Kasırga QutionerX Doğukan Dural SouhcNi Ibrahim Sağır , which qualified FUT to playoffs – had a series to forget, putting up just 0.42 rating and 43% KAST.
A closely contested 2-1 against Team Vitality

Team Vitality Europe Rank #3 MOLSI Michał Łącki Destrian Tomas Linikas Twisten Karel Ašenbrener BONECOLD Santeri Sassi ceNder Jokūbas Labutis in the first round secured Team Liquid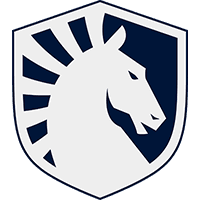 Team Liquid Europe Rank #1 Jamppi Elias Olkkonen nAts Ayaz Akhmetshin Sayf Saif Jibraeel Redgar Igor Vlasov soulcas Dom Sulcas a coveted rematch against Natus Vincere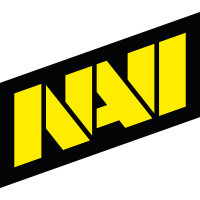 Natus Vincere Europe Rank #5 ANGE1 Kyrylo Karasov Shao Andrey Kiprsky Zyppan Pontus Eek SUYGETSU Dmitry Ilyushin cNed Mehmet Yağız İpek . Liquid had unfinished business in this matchup: during the regular season, NAVI came out on top after Liquid's superstar Sayf was unable to play due to illness. With Sayf back on the team and in red-hot form, Liquid were ready to exact revenge.
NAVI drew first blood on Bind, but Liquid responded quickly with the next two rounds. ANGE1 's squad picked up some steam after winning the first buy round, taking a 6-2 lead. Following a timeout, Liquid managed to win two rounds to control the damage as the half ended 8-4 in NAVI's favor.
Liquid put themselves back within two after winning the pistol round, but a back-and-forth exchange of rounds slowly put NAVI within reach of a map win, as the Ukrainian squad now held an 11-8 lead. However, it was Liquid who ended up switching into another gear and taking five rounds in a row, resulting in a narrow 13-11 victory on their map pick.
Do not enter the vicinity of SUYGETSU 's crosshair: you will die.
A similar story unfolded on Split: Liquid started strong and took the pistol round, but NAVI adapted quickly to take a 6-2 lead. Liquid found a few more cracks in the NAVI gameplan to pick up an extra two rounds, but NAVI walked away with the halftime advantage, another 8-4 half.
However, NAVI's lead was short-lived, as Liquid picked up five rounds in a row to swing the advantage in their favor. Shao managed to even up the score at 9-9 with a 4K, but Liquid's momentum could not be stopped, and another three rounds put Tokyo within an arm's length for Redgar and his squad. NAVI's timeout allowed them to pick up one more round, before Liquid secured their Masters ticket in round 23 with a 13-10 victory.
Looking ahead
For NAVI and FUT Esports, their road to Tokyo has not come to an end yet. They will get a second chance in the lower bracket, facing off against yesterday's losing teams. Because EMEA will have four teams qualify to Masters, just one win is enough to secure a ticket to Japan.
Tomorrow's matches are: