The first day of the VCT Americas Playoffs went the distance with two upsets and the longest overtime on record this season. FURIA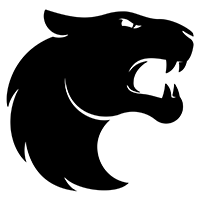 FURIA Brazil Rank #3 kon4n Vitor Hugo dgzin Douglas Silva mwzera Leonardo Serrati Quick Gabriel Lima Mazin Matheus Araújo Khalil Khalil Schmidt and Evil Geniuses
Evil Geniuses North America Rank #8 Boostio Kelden Pupello ScrewFace Kyle Jensen Demon1 Max Mazanov Ethan Ethan Arnold BcJ Brendan Jensen C0M Corbin Lee Apoth Vincent Le Reformed Jeffrey Lu jawgemo Alexander Mor move on in the upper bracket while Leviatán
Leviatán Latin America South Rank #1 Tacolilla Vicente Compagnon kiNgg Francisco Aravena nzr Agustin Ibarra Mazino Roberto Rivas Shyy Fabian Usnayo and NRG Esports

NRG Esports North America Rank #3 FiNESSE Pujan Mehta s0m Sam Oh crashies Austin Roberts ethos Alan Ruan ardiis Ardis Svarenieks Victor Victor Wong have dropped down to the lower bracket.
This is how it went down:
Photo by Stefan Wisnoski/Riot Games
Leviatán vs. FURIA
The fourth and fifth-seeded teams Leviatán and FURIA faced off against each other in the first game of the day. Both teams had lost four out of five of their previous matches and were looking to regain their confidence in the playoffs.
The first map of the day went to FURIA's map pick of Ascent, where Leviatán were 0-4 during the regular season. Leviatán's discomfort on the map quickly became evident. They lost their defender's side pistol round and ended the first half down 8-4.
The second half of the map was FURIA's playground. The Brazilian team carried out a nearly perfect defender's side, dropping only one round to Leviatán as a result of an early two-player deficit from their signature overaggression. On the final round, dgzin drew first blood and executed a 3K to finish Ascent 13-5 for his team.
Leviatán hoped to take the match all the way to the end with a win on Pearl, their 5-0 map. Unfortunately for the LATAM team, they began their best map at a 4-0 disadvantage to another pistol round win by FURIA. Leviatán lost two 3v1s to Mazin and Khalil respectively to end the half in yet another 8-4 scenario.
But Leviatán would come back with something to prove for the second half of the map. The LATAM team won the pistol round for the first time in the series. After dropping two quick rounds to FURIA, they initiated the comeback with six rounds in a row. Their map win looked inevitable on round 24 as they drew first blood and planted the spike on B site in a 5v4 scenario. But FURIA adapted and took the fight to Leviatán, and mazin stuck the spike through enemy fire to secure FURIA a miracle round and a chance in overtime.
Little did FURIA know, they were in for the long haul. Leviatán won the first round to get themselves to map point for the second time, but FURIA refused to lose. Khalil took the 1v1 to save the series for his team. With Leviatán in the lead, the South American teams traded defense round wins all the way to round 31, when Khalil came alive again with a 2K on the Shorty to clutch the 1v2 a second before the defuse.
The ball was in FURIA's court, but just like Leviatán, they weren't able to close it out. The map reached an astounding 36 rounds with an 18-18 scoreline, beating out Week 8's Sentinels vs. FURIA for the longest overtime of the season.
The winner on Pearl would need at least 20 round wins, and Leviatán were done waiting.
Tacolilla took his team to a 19-18 scoreline with a 4K and a first blood kill onto dgzin through FURIA's Harbor wall. The next round, Leviatán drew first blood once again and pivoted towards B. This time, the LATAM team refused to repeat history. They gave FURIA no chance to stick the spike and sprayed down the Brazilian players to take the map in a historic 20-18 scoreline.
Leviatán drew on their momentum from winning Pearl to take the lead on Bind 4-0. In round eight, kiNgg wrapped behind the four remaining members of FURIA on A Short to get a lurking 4K. Despite their strong beginnings, Leviatán still ended the half down 7-5, a scoreline that spelled the beginning of the end for the LATAM team.
In a repeat of their Ascent run, FURIA once again executed a near-perfect second-half. The boys from Brazil were relentless in their defense, winning duels upon duels to coast towards their match win 13-6.
FURIA players dgzin, mwzera , and Khalil put up high numbers with 64, 58, and 57 kills over all three maps respectively. On the other side of the field, Leviatán IGL kiNgg eclipsed the rest of his team with a 63/50/25 KDA.
NRG vs. Evil Geniuses
The third and sixth-seeded teams NRG and Evil Geniuses faced off in a rematch from Week 8 following Evil Geniuses' surprise placement into playoffs.
Adapting after their second-half flattening at the hands of NRG on Bind last week, Evil Geniuses banned the map and let the lesser of two evils through in Haven. Control of the map traded hands as both teams won multiple rounds in a row to tie up the scoreline 6-6 before halftime.
After switching sides, NRG stole the pistol and anti-eco round once again to gain an early second-half advantage over Evil Geniuses. That advantage proved to be the difference maker as both teams traded the same amount of gun rounds until NRG's lead propelled them to a 13-11 victory.
Victor played a stand-out map while flexing on Killjoy, topping the leaderboard and going 28/14/3.
In their previous match-up, Evil Geniuses lost NRG's map pick of Split 13-7. This time, Evil Geniuses picked Split against NRG themselves.
s0m won NRG their third pistol round of the series in a 1v2, but Boostio retaliated with a 1v1 win on their eco. Reminiscent of their previous Bind match-up, Evil Geniuses used their eco-round win to get a leg up on the rest of their half, going up 8-4 once again.
Of course, the trouble with playing against NRG is keeping your lead once you have it, and Evil Geniuses were looking to prevent a repeat of the second half of Bind. Unfortunately for them, NRG quickly tied up the series after the half with four round wins. But Evil Geniuses refused to let the pressure get to them, reaching map point with four consecutive round wins of their own.
With four opportunities to close out the series, Evil Geniuses' map win seemed inevitable, but FiNESSE and the rest of NRG refused to submit. They took four more rounds to take the map to the day's second overtime.
Demon1 was the highlight of the final two rounds. He won a 1v1 against FiNESSE to take Evil Geniuses to a 14-13 scoreline and his flick kills in round 28 on s0m and ardiis brought a 2v4 to a 2v2, winning Evil Geniuses a seemingly impossible round to take the map 15-13.
NRG began Ascent with a 3-0 lead but lost to another pivotal thrifty in round four. For the third time in two weeks, Evil Geniuses turned a thrifty into a first half advantage, ending their attack half up 7-5.
After halftime, Evil Geniuses lost the sixth and final pistol round, going winless on pistol rounds in the series overall. But winning pistol rounds doesn't matter when you can win against anti-ecos. Evil Geniuses ran down the time on B site and Boostio survived one extra second to clutch the round 8-6.
The NRG camp crumbled on their attack, and, aside from a 1v3 clutch by s0m, didn't manage to take another round in the half. In the memorable second-to-last round of the map, crashies even teamkilled Victor with his Sova ult. Evil Geniuses won against NRG's following half-buy round to punch their ticket to tomorrow's match against Cloud9 with a confident 13-7 scoreline.
True to his name, Demon1 ended the series with a monstrous 73/44/8 KDA. The next player on the scoreboard, Boostio, went 54/49/17.
Looking Ahead
Tomorrow's matches are: