Norwegian esports organisation SKADE
SKADE Inactive LATEKS Oliwer Fahlander Epzz Andreas Vallvingskog Limpone Linus Wecksell Shrew Gabriel Gessle KP1337 Kalle Persson have picked up the roster of FABRIKEN
FABRIKEN Inactive Limpone Linus Wecksell Shrew Gabriel Gessle PHYRN Oskar Palmqvist LATEKS Oliwer Fahlander prior to the start of the LVL Clash 2.
A mainstay in the European Valorant scene since the beta, Fabriken announced their new-look roster earlier this month after undergoing a rebuild following the departure of Meddo , ShadoW and Zyppan to FunPlus Phoenix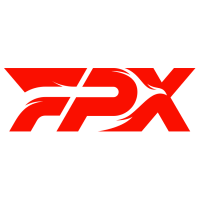 FunPlus Phoenix Inactive SUYGETSU Dmitry Ilyushin Zyppan Pontus Eek ANGE1 Kyrylo Karasov Shao Andrey Kiprsky ardiis Ardis Svarenieks . Leodeddz was also released just days before the team joined their new organisation, with Epzz joining as his replacement.
Founded in September 2019, SKADE currently field rosters in CS:GO and Heavy Metal Machines. Their newly signed Valorant roster is set to debut tonight against Team Liquid in the LVL Clash 2.
The roster of SKADE
SKADE Inactive LATEKS Oliwer Fahlander Epzz Andreas Vallvingskog Limpone Linus Wecksell Shrew Gabriel Gessle KP1337 Kalle Persson is: