The sixth week of VCT Americas was defined by breezy 2-0 matches. No series went to all three maps until the final day.
Day One
Both Evil Geniuses
Evil Geniuses North America Rank #8 Boostio Kelden Pupello ScrewFace Kyle Jensen Demon1 Max Mazanov Ethan Ethan Arnold BcJ Brendan Jensen C0M Corbin Lee Apoth Vincent Le Reformed Jeffrey Lu jawgemo Alexander Mor and Sentinels
Sentinels North America Rank #21 pANcada Bryan Luna Marved Jimmy Nguyen TenZ Tyson Ngo zekken Zachary Patrone Sacy Gustavo Rossi came into the week with an uphill battle on their hands to reach the playoffs. The loser of the match would be dropped to a 2-5 record with very little hope left. Coming off a massive upset victory over LEV, EG kept their foot on the gas.
SEN got the spike planted in six of the first nine rounds on Fracture, but they could not convert any of them as EG took a 9-0 lead. Securing the final three rounds of the half and the following pistol gave SEN a tiny chance, but EG quickly crushed those dreams 13-6.
After losing EG's best map, SEN went to a much more comfortable playground, Pearl. Unfortunately, things were just as dominant there in EG's favor. A 4K pistol round from zekken went to waste as he lost the clutch to C0M. Many teams have struggled to defend against the Harbor/Viper composition on Pearl, and SEN were unable to buck that trend. EG ran away with the 10-2 lead.
It took an ace from pANcada to secure the second pistol for SEN, but it was too little too late. EG easily closed the map 13-5 to continue their push back into the playoff picture. Although SEN still technically have a shot at playoffs, it would most likely require unfavorable tiebreaker scenarios.
Fleeting moments were all SEN got.
The second match of the day was even more dominant than the first. Cloud9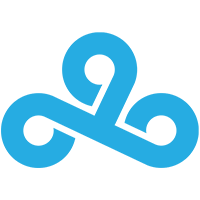 Cloud9 North America Rank #2 Xeppaa Erick Bach leaf Nathan Orf Zellsis Jordan Montemurro runi Dylan Cade jakee Jake Anderson were quickly ascending to the top of the Americas while MIBR

MIBR Brazil Rank #2 jzz João Pedro heat Olavo Marcelo murizzz Murillo Tuchtenhagen RgLMeister Matheus Rodigoli frz Leandro Gomes were quickly falling into the basement, and that trend continued this week.
MIBR changed up their agent composition on Split completely, but their new double duelist setup struggled to slow down C9's site executes at all. C9 were repelled in mid by frz on the Viper role for the first time on the map. He notched five opening kills leading to each of MIBR's five rounds won, but five is a disappointing number for the defensive side of Split. The double duelist didn't pay off on the attack either as MIBR lost every round leading to a 13-5 final score.
Run over.
MIBR picked their best map of Lotus despite C9 being widely considered to be one of the best Lotus teams in the world. The boys in blue came out of the gate at full speed during a 4-0 start in which MIBR failed to secure a single multikill. MIBR managed to win or get the spike planted in each of the final eight rounds of the half, but C9 pulled off four retakes to keep the four round advantage at the half.
Similarly to Split, MIBR mounted no resistance in the second half. C9 won all four pistols across the series, and they converted three of them into at least a 4-0 run. With the win, C9 guaranteed themselves a playoff berth while MIBR dropped to 2-5.
Day Two
The undefeated LOUD

LOUD Brazil Rank #1 aspas Erick Santos saadhak Matias Delipetro Less Felipe de Loyola tuyz Arthur Andrade cauanzin Cauan Pereira roster was already guaranteed playoffs, but they still had another win to go before they secured a top-two seed and a bye round in the playoffs. Despite wins over the LATAM teams, 100 Thieves
100 Thieves North America Rank #1 bang Sean Bezerra Cryocells Matthew Panganiban stellar Brenden McGrath Derrek Derrek Ha Asuna Peter Mazuryk 's overall record still sat on the border of playoff contention.
After a defensive pistol win, it looked like 100T were going to contend with LOUD on Ascent, but aspas and tuyz pulled out clutches in rounds five, seven, and 10 to help LOUD pull away with the 8-4 halftime lead. 100T quickly found themselves outmatched by one of the most feared Ascent teams in the world, and LOUD easily won 13-5.
LOUD looked like they were going to run away with Split after a 4-1 start in which aspas looked completely dominant. However, 100T started to get a read on LOUD's attack and recovered a 6-6 half.
After a LOUD pistol win and an aspas anti-eco ace, both teams battled back and forth for control with the weaker buy winning five times. 100T managed to force overtime, but in the second set of extra rounds, aspas pulled out a 1v2 clutch and LOUD took the map 15-13.
The highest rated players in the Americas continued to dominate.
For the fourth straight series in Week 6, a team won a blowout when Leviatán
Leviatán Latin America South Rank #1 Tacolilla Vicente Compagnon kiNgg Francisco Aravena nzr Agustin Ibarra Mazino Roberto Rivas Shyy Fabian Usnayo took down KRÜ Esports
KRÜ Esports Latin America South Rank #2 keznit Angelo Mori NagZ Juan Pablo Lopez Klaus Nicolas Ferrari Melser Marco Eliot Machuca Amaro DaveeyS Santiago Galvis Ruiz axeddy Carlos Alberto with back-to-back 13-4s. LEV had cemented themselves as the LATAM superteam, and despite their recent struggles, they easily took down their LATAM competition.
On Haven, a hero rifle 4K from keznit gave KRU 100% of their rounds and keznit 80% of his kills in the first half. A dominant 11-1 score was quickly closed 13-4 in uneventful fashion.
Despite the identical final score, Split was definitively more eventful. It took a clutch from nzr to secure LEV their defensive pistol, and the onslaught of LEV's big multikills were occasionally broken up by good attacking rounds from KRU. NagZ won a clutch to give KRU three rounds at the half. LEV ended strong with another 13-4 to easily win the regional rivalry match.
Across the series, LEV's players put up a combined +61 kill differential in just 34 rounds. They put themselves firmly in a position to secure a playoff berth, but their final two matches are against the top teams, LOUD and C9. The winless KRU have been eliminated entirely.
Day Three
For the first time all week, a series got competitive when NRG Esports

NRG Esports North America Rank #3 FiNESSE Pujan Mehta s0m Sam Oh crashies Austin Roberts ethos Alan Ruan ardiis Ardis Svarenieks Victor Victor Wong took on FURIA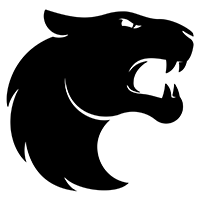 FURIA Brazil Rank #3 kon4n Vitor Hugo dgzin Douglas Silva mwzera Leonardo Serrati Quick Gabriel Lima Mazin Matheus Araújo Khalil Khalil Schmidt in a critical battle for seeding in the middle of the playoff picture.
NRG took the first map to their home soil on Bind, but despite winning their defensive pistol, they watched FURA storm out to an early 7-1 lead. FURIA put up many dazzling individual moments as they rolled to a 9-3 score at the half.
Victor won a clutch in the pistol to keep NRG's hopes alive, and then converted it into eight rounds in a row to fight back into the lead. With the game slipping through their fingers, FURIA's last grasps at salvaging the map evaporated, and NRG took the map 13-11.
On Haven, FURIA finally kept the fire burning for the entire map. Both teams looked evenly matched throughout the back and forth battle for control. It took four retakes for FURIA to keep in the running for a 6-6 half, and even when NRG stretched their lead to 11-9, FURIA managed to ascend with the 13-11 victory.
Unfortunately for Brazilian fans, NRG ended things with a relatively dominant Pearl. FURIA continued to show an inability to defend on the map, and NRG converted a 5-0 lead into an 8-4 half despite mwzera finally waking up to dominate the kill feed. FURIA's hopes of another attacking half comeback on the map were stymied by an NRG roster hungry to chase the top of the league standings.
Both teams exit the sixth week with a 4-3 record to keep themselves firmly in the playoff race.
Looking Ahead