ROG Esport
ROG Esport Inactive GatsH Guillaume Kalka mikee Michael Lim MateliaN Elian R TiduS Guillaume Trinh PetitSkel Julien Marcantoni has marked their entry into Valorant with the signing of the French-speaking CITRON CHIEN
CITRON CHIEN Inactive roster. This will be the organization's first entry into an FPS game; they've previously fielded rosters in Fortnite and League of Legends.
The team is made up primarily of former Counter-Strike players, most notably Uzzziii who had stints with Team LDLC and Epsilon eSports. He is joined by GatsH , TiduS and mikee , all former CS:GO players who have already participated in numerous Valorant tournaments. All four of them played together during the Mandatory Cup. Their last teammate is MateliaN who was last with StartedFromCS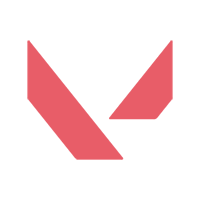 StartedFromCS Inactive Happy Vincent Schopenhauer Ex6TenZ Kévin Droolans Maniac Mathieu Quiquerez beyAz Beyazit Körpe AKUMAAAAA Alex Lo Bello .
The roster has not competed in any major tournaments together in over a month. They'll be looking to shake off the rust when they make their debut under their new banner.
ROG Esport
ROG Esport Inactive GatsH Guillaume Kalka mikee Michael Lim MateliaN Elian R TiduS Guillaume Trinh PetitSkel Julien Marcantoni is now represented by: