Ahead of Masters Reyjavik, fans from around the world are predicting their team to be the one to win it all in Iceland. However, many overlook X10 CRIT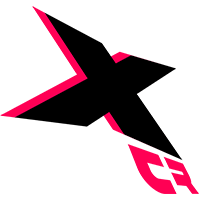 X10 CRIT Asia-Pacific Rank #1 Crws Thanamethk Mahatthananuyut foxz Itthirit Ngamsaard sScary Nutchapon Matarat Sushiboys Panyawat Subsiriroj Patiphan Patiphan Chaiwong amidst the top teams and the dark horses and expect the SEA representative to be knocked out early from the tournament, a sentiment understood by Patiphan "Patiphan" Chaiwong.
"It is understandable that people tend to watch their favorite regions," Patiphan said. "Coming in as an underdog is always an advantage because we don't have to carry any pressure."
The all-Thai team had solidified themselves as Southeast Asia's best earlier in the year by winning SEA Masters 1 in dominant fashion. Up to that point in 2021, the team had only lost two matches which were during their first appearances in Thailand's Stage 1 Challengers.
The team was expected to maintain form for Stage 2, but it wouldn't be with Narongrit "Pooh1Tap" Sae-hun. The star Jett player had been released just before the stage started, with many wondering if the squad could mantain their performance to qualify for Iceland.
As a replacement for Pooh1Tap, X10 brought in Patiphan, a former Overwatch pro with previous stints in notable teams such as MiTH.Attitude
MiTH.Attitude Inactive mush2oom Talunt Rattanaprapaporn and the former ex-FULL SENSE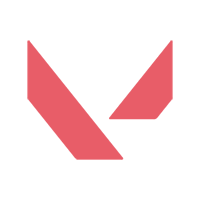 ex-FULL SENSE Inactive AloNeFillz BOOMBURAPA Chaiwat Wattatum newgen Thanadol Kitautcharanukul THEE Thanaphat Limpaphan Jdaii .
Alongside returning names like Thanamethk "Crws" Mahatthananuyut, Itthirit "foxz" Ngamsaard, Nutchapon "sScary" Matarat, and Panyawat "Sushiboys" Subsiriroj, the team then proved all the doubters wrong by qualifying as Thailand's first representative for Stage 2 Challengers Finals SEA.
As X10 ran wild through SEA's Stage 2 Challengers Finals, Patiphan emerged as a star player within the team, often finding himself on top of the scoreboard in every series the team played within the tournament. After beating their Thai brethren in FULL SENSE
FULL SENSE Asia-Pacific Rank #6 JohnOlsen Chanawin Nakchain ChAlalala Chanitpak Suwanaprateep PTC Kititkawin Rattanasukol LAMMYSNAX Elamrahim Khanpathan SuperBusS Nattawat Yoosawat in an exciting 3-1 battle, the team had claimed their spot as SEA's representative, never losing more than one map in every match they played.
Patiphan's ACS ranked within the top three throughout the tournament
But for X10, the journey isn't ending there. For Patiphan, a match against European teams is something he's looking forward to. However, their first match in Iceland will be against the Brazilian powerhouse, Team Vikings

Team Vikings Brazil Rank #3 gtnJESUS Gustavo Moura Sacy Gustavo Rossi sutecas Gabriel Dias frz Leandro Gomes saadhak Matias Delipetro . For that matchup, Patiphan noted the differences in playstyle across the two teams.
"It's completely different. They play very aggressively compared to our playstyle. I expect them to be mechanically good and I think they are," Patiphan said.
And for the fans? Many expect Team Vikings to easily steamroll through X10 for a 2-0 victory. Some do expect X10 to give a fight, but the expected result was still the same; a win for Team Vikings.
But if anything about X10 Esports is certain, it's that they have continued to prove the doubters wrong. Their dominance and consistency thus far have brought them to Reykjavik. The hopes and dreams of the entire Southeast Asian region rest on their shoulder. And they're not going down without a fight.