The winds of change began blowing in Japan back in Masters 1.
After Absolute JUPITER

Absolute JUPITER Asia-Pacific Rank #3 Laz Ushida Koji crow Maruoka Tomoaki barce Takebayashi Ryo takej Takemori Shogo Reita Oshiro Ryu sent Crazy Raccoon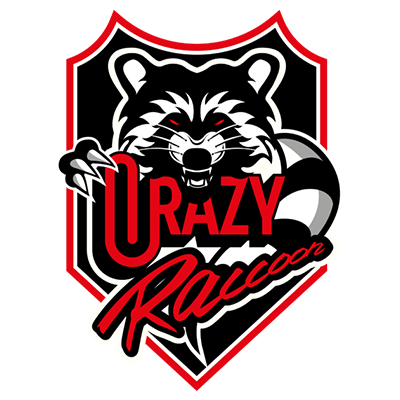 Crazy Raccoon Asia-Pacific Rank #2 Medusa An Min-cheol rion Hiroto Tateno zepher Jyousuke Matsuda neth Yusuke Matsuda Munchkin Byeon Sang-beom (변상범) to the lower bracket in an upper final sweep, Crazy Raccoon bounced back to beat Absolute JUPITER 3-0. Japan's top team was no longer comfortable in retaining that title. They now had a rival.
Although Absolute JUPITER beat Crazy Raccoon in the first Challengers event of Stage 2, Crazy Raccoon rebounded nicely in Japan's Challengers Final. The team beat Absolute JUPITER in the upper bracket final. They did it again in the grand final.
Once again, the best team in Japan isn't in doubt. But this time it's not Absolute JUPITER who holds that undisputed title. It's Crazy Raccoon.
Crazy Raccoon first entered Valorant by signing the BAKEMON roster last July. That roster was unique at the time for a Japanese team — it included one Korean player who played alongside the three Japanese players at the roster's core.
The team brought on Yusuke "neth" Matsuda soon after. Then around the turn of the new year, Crazy Raccoon replaced Tonbo with former Overwatch League pro Byeon "Munchkin" Sang-beom (변상범).
It turns out Munchkin was the final piece to completing the Crazy Raccoon puzzle. Since his addition, the roster has only ever lost to Absolute JUPITER and still retain a winning record against the country's titans: 3-2.
While many teams in Japan are now built off a combination of Japanese and Korean players, no player from the peninsula has had quite the same impact in the island nation's tournament as Munchkin.
In Japan's Stage 2 Challengers Finals, Munchkin led all players in ACS and average damage per round. He opened up fights throughout the tournament on Raze before flexing onto Skye for a round in the grand finals.
Munchkin has even outperformed the electric duelist pairing from Absolute JUPITER.
However, it would be unfair to Munchkin's teammates to point all of the spotlights on him. After all, he was the only player on his team to go negative in the grand finals.
Instead, it was Yusuke "neth" Matsuda, not unused to Raze himself, who opened up the match with an impressive 23-5 scoreline on Ascent. Jyousuke "zepher" Matsuda was the team's lead in the second map before Munchkin and neth led the way in the closing maps.
Having only risen to the top of their region this year, Crazy Raccoon might not have the name brand of Absolute JUPITER. But that's no reason to sleep on this team. They can dazzle just as much as their rivals.
If you're looking for a dark horse, it might be a good idea to settle on a smaller mammal and follow Crazy Raccoon.