Blowouts and comebacks prevailed during week 2 of VCT Americas as 10 out of the 13 maps finished with at least a four round differential at halftime. In the end, NRG Esports

NRG Esports North America Rank #3 FiNESSE Pujan Mehta s0m Sam Oh crashies Austin Roberts ethos Alan Ruan ardiis Ardis Svarenieks Victor Victor Wong , 100 Thieves
100 Thieves North America Rank #1 bang Sean Bezerra Cryocells Matthew Panganiban stellar Brenden McGrath Derrek Derrek Ha Asuna Peter Mazuryk , and all three Brazilian teams finished the week with a win.
Day One:
The dynamic play began immediately when heavy underdogs Cloud9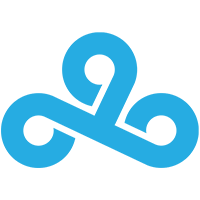 Cloud9 North America Rank #2 Xeppaa Erick Bach leaf Nathan Orf Zellsis Jordan Montemurro runi Dylan Cade jakee Jake Anderson took seven rounds in a row from reigning LOCK//IN runner ups LOUD

LOUD Brazil Rank #1 aspas Erick Santos saadhak Matias Delipetro Less Felipe de Loyola tuyz Arthur Andrade cauanzin Cauan Pereira on Split. Despite two recent impactful roster moves, C9 steamrolled one of the most feared teams in the world on one of their best maps. An 8-4 half was converted into a 13-7 map victory for a shocking series lead.
Unfortunately for the NA hopefuls, they followed that by only managing three rounds on the defense of the most defender-sided map in the game, Ascent. LOUD reverted to the standard agent composition that made them the best Ascent team in the world last year, and they easily won the map 13-8.
World champion duelist reigns supreme.
Pearl didn't go much better for the boys in blue. Despite a stand out performance from new IGL runi , LOUD pulled away with another dominant first half and the map and series win. With that performance, LOUD moved to 2-0 in the league standings while C9 dropped to 1-1.
For the second match of the day, two rising forces collided, looking to continue their recent dominance. FURIA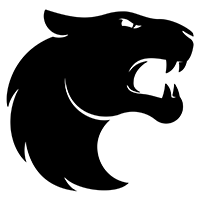 FURIA Brazil Rank #3 kon4n Vitor Hugo dgzin Douglas Silva mwzera Leonardo Serrati Quick Gabriel Lima Mazin Matheus Araújo Khalil Khalil Schmidt had just decimated KRÜ Esports
KRÜ Esports Latin America South Rank #2 keznit Angelo Mori NagZ Juan Pablo Lopez Klaus Nicolas Ferrari Melser Marco Eliot Machuca Amaro DaveeyS Santiago Galvis Ruiz axeddy Carlos Alberto , and Leviatán
Leviatán Latin America South Rank #1 Tacolilla Vicente Compagnon kiNgg Francisco Aravena nzr Agustin Ibarra Mazino Roberto Rivas Shyy Fabian Usnayo breezed through a heavyweight match against NRG.
FURIA started things out with a 9-3 half on Pearl, but unlike the previous match, the big lead was not a surefire indicator of success. Leviatán returned the favor with a massive second half comeback to take the map 13-11 while their IGL and star player kiNgg put up a ridiculous 1.71 rating.
The highest rated player in the event so far continued to deliver.
FURIA decided that a 9-3 lead wasn't enough to guarantee victory, so they took a 10-2 lead on Icebox instead. This time, Leviatán were unable to mount any resistance, and FURIA evened the series in a 13-5 wash.
Leviatán finally started a map out right with a 9-3 half on Ascent. Unfortunately for them, having to attack on the most defender-sided map in the game in a series of streaky dominance was their undoing. FURIA rattled off another comeback to take the map 13-10.
With that victory, FURIA joined their Brazilian brethren LOUD at the top of the group at 2-0 while Leviatán dropped to 1-1.
Day Two:
Day two kicked off with two big name NA teams fighting to reach the upper echelon of the Americas league. Sentinels
Sentinels North America Rank #21 pANcada Bryan Luna Marved Jimmy Nguyen TenZ Tyson Ngo zekken Zachary Patrone Sacy Gustavo Rossi picked Lotus against NRG since NRG had performed badly on the map multiple times since its release. NRG decided to switch things up after getting smoked by Leviatán, bringing in the Viper and swapping roles on every player besides s0m .
The move paid off as NRG rolled to a 9-3 lead on their attack. Both teams were unable to prevent the spike from being planted, and Sentinels nearly mounted a comeback on their own attack before falling 13-10.
No rifles? No problem.
Icebox was far less interesting for fans of competitive games. NRG were immovable on their defense, and they ran away with a 10-2 half and a 13-2 map victory to seal the series.
For the second straight week, Sentinels struggled to win opening duels. Despite winning against 100T, they were -16 in opening duels, and against NRG they were -18 in just two maps. TenZ was 3-15 in this series alone. NRG rebounded from their opening match loss and both teams sit at 1-1 in league play.
Two underdog teams fighting to stay out of the winless pool fought when MIBR

MIBR Brazil Rank #2 jzz João Pedro heat Olavo Marcelo murizzz Murillo Tuchtenhagen RgLMeister Matheus Rodigoli frz Leandro Gomes took on KRÜ in the second match of the day. For the first time all week, an Americas League game had a halftime differential less than four rounds. MIBR had a dominant lead on their Ascent defense, but a couple anti-eco losses and blown retakes let KRÜ slip back in for five rounds at the half. KRÜ won eight of the next 10 rounds to take the map 13-9.
Despite winning Lotus against LOUD, MIBR got off to a slow start this time around. KRÜ got the spike planted in every single round, and only a streak of narrow postplant losses kept them from taking more than an 8-4 lead to the half. MIBR looked far more dominant when attacking on the most attacker-sided map in the game, and they mounted a comeback to take the map 13-11.
Pearl was streaky, but it was still one of the most competitive maps from the entire week. MIBR got the spike planted in every single round, but four straight retakes from KRÜ gave them the 4-0 lead. MIBR kept up the pressure and looked posed to close the half 8-4 in dominant fashion. However, keznit pulled off a 1v5 ninja defuse in the 12th round to secure KRÜ a fifth, and it was their turn to up the pressure. They forced overtime off of four rounds in a row to close out their attack.
Well that's one way to win a round.
In the end, MIBR secured the overtime victory to win a critical match for their chances of making playoffs. KRÜ were handed their second loss, and will have to pull off major upsets to have a shot at making Masters Tokyo.
Day Three:
The final match of the week took place between two winless NA teams battling in a similar position as MIBR and KRÜ. After suffering opening losses to Sentinels and C9, 100T and Evil Geniuses
Evil Geniuses North America Rank #8 Boostio Kelden Pupello ScrewFace Kyle Jensen Demon1 Max Mazanov Ethan Ethan Arnold BcJ Brendan Jensen C0M Corbin Lee Apoth Vincent Le Reformed Jeffrey Lu jawgemo Alexander Mor looked to collect a win to avoid falling out of the playoff standings early on.
Haven was a relatively close affair to begin with. Despite a five-round streak from 100T, this map was the only map of the entire week to end the first half 6-6. Cryocells heated up in the second half, and 100T pulled away for a 13-9 victory.
A week as dynamic as this couldn't end on anything but another 9-3 half. EG subbed in young prospect Demon1 on Icebox, but despite winning the pistol, the team struggled to make a dent. 100T strolled to a 13-5 win without much resistance.
Ending the week with a bang.
Despite only playing half the maps as most of the other players, Demon1 didn't put up the lowest kill total in his stage debut. His 14 kills surpassed teammate C0M 's 10 on a day in which the latter struggled.100T joins five other teams in the 1-1 standings, and EG drops to 0-2 with KRÜ.
Looking Ahead: